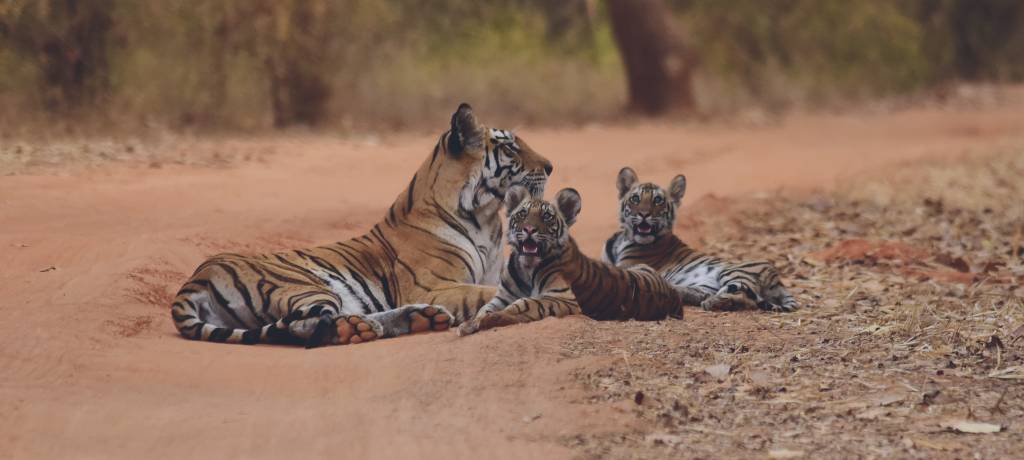 Ranthambore National Park Guide
If you've ever dreamt of spotting a tiger up close and personal, Ranthambore National Park is the perfect destination for you. Located in Northern India, the park is home to rich wildlife and historical sights. Learn everything you need before setting off on a safari in Ranthambore!
See all Ranthambore safaris
Facts and figures about Ranthambore
What is Ranthambore famous for?

Ranthambore National Park is mostly famous for its tigers, as it is one of the best places in India to spot those majestic animals. Many tigers living in the park were the focus of documentaries and movies. The most famous, Machli, also known as the Tigress Queen of Ranthambore, was announced the most photographed tigress in the world. To honour her contribution to ecological and economic causes, the Indian Government issued a commemorative postal cover and stamp.

What is there to do in Ranthambore National Park?

Apart from trying to spot tigers, you can visit the ancient Ranthambore Fort, spread across the park, with the famous Ganesha temple inside. Nearby the fort you can find Jogi Mahal, the most photographed monument inside the park. Ranthambore National Park is also a great location to spot panthers, crocodiles, and sloth bears, among many other fascinating animals. The area surrounding the park is also full of attractions, including beautiful temples and the museum of natural history.

What are the opening hours of Ranthambore?

The opening hours of Ranthambore National Park vary based on the season. In February, March, and October, morning trips start at 6:30 am and continue until 10:00 am, and afternoon trips take place from 2:30 pm until 6:00 pm. Between April and June, morning trips start at 6.00am and continue until 9.30am, and afternoon trips are from 3:00 pm until 6:30 pm. From November until the end of January, the park is open from 7:00 am until 10:30 am, and 2:00 pm until 5:30 pm.

Is it safe to visit Ranthambore?

Yes, Ranthambore National Park is safe to visit. However, as with any other destination involving wild animals, precautions must be taken. To make sure your experience is smooth, always follow the park's rules, don't disturb the animals, respect the signs inside the park, and do not enter areas that are forbidden.

How big is Ranthambore National Park?

The two sanctuaries that make up Ranthambore National Park, Mansingh Sanctuary and the Kaila Devi Sanctuary, covers an area of 392 square kilometres (151 square miles). The park consists of 10 zones and a buffer area. Ranthambore National Park is one of the biggest national parks in Northern India, and also one of the most popular. See maps of Ranthambore Park.

Are there any vaccinations required for India?

Yes, most travellers need vaccinations before entering India. The most common vaccinations are for Hepatitis A and Typhoid, however, the extensive list is long and varies based on the traveller's country of origin. Make sure you visit your doctor before you travel to be 100% sure.

How many tigers are there in Ranthambore National Park?

The number of tigers in Ranthambore National Park has been on the rise over the last few years. In late 2018, there were an estimated 80 Royal Bengal tigers living in the park, including roughly 32 adorable cubs.

How much does Ranthambore safari cost?

The price for entering Ranthombore National Park differs for visitors and Indian citizens, with locals enjoying lower rates. The price will also change based on a chosen vehicle, with open-topped jeeps which seat six being more expensive. To ensure a relaxing and hassle-free experience, book a safari tour organised by an operator. Tours usually include pickups, safari trips, and accommodation. The price will change based on the duration of your stay and expected comfort level. More on costs and fees.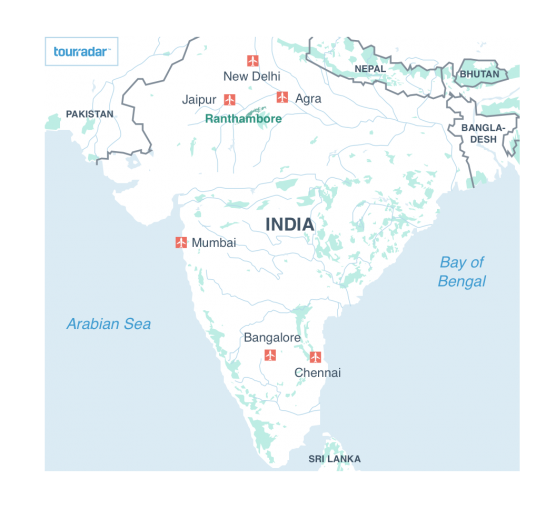 How to get to Ranthambore National Park
Located in Northern India, Ranthambore National Park can be accessed from multiple locations. The closest airport to the park is in Jaipur, located 185 kilometers (115 miles) away. Many visitors travel from other major cities such as New Delhi, Mumbai, or Agra. Find the most convenient way that suits your preferred starting point and learn more about which is the fastest, cheapest, and best route for you.
More on 'how to get there'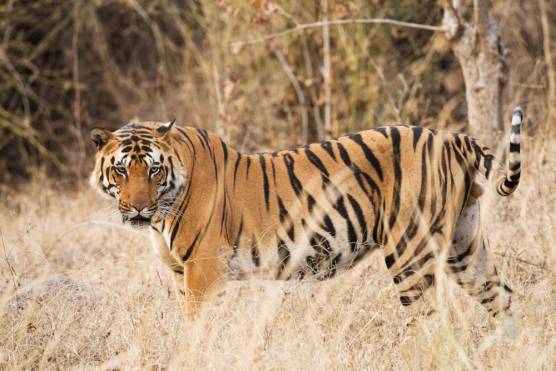 The wildlife
Royal Bengal tigers are the unquestionable rulers of the Ranthambore National Park, but they are not the only attractions. The park is home to many animals, including over 40 species of mammal, 40 species of reptile, and 320 species of bird! In the park, you can spot leopards, sloth bears, striped hyenas, wild boars, and crocodiles, just to mention a few! Find out more about all the majestic creatures living within the park.
More on 'wildlife'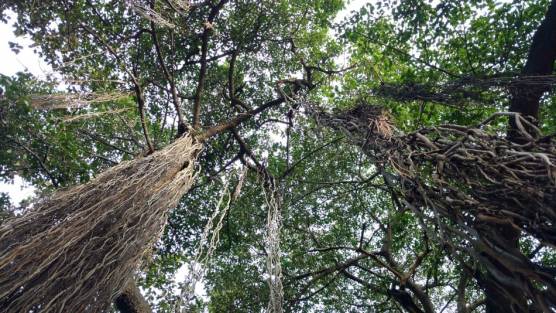 Best time to visit, weather and climate
Due to its location, Ranthambore's weather conditions can be harsh on visitors. During the hottest months (April and June) you can expect temperatures as high as 47°C (116.6°F). However, from November to February visitors can expect freezing cold temperatures! Learn more about average temperatures, warmest and coldest months, and what to wear for the Ranthambore safari - and make sure your visit doesn't overlap with the monsoon season!
More on 'best time to visit'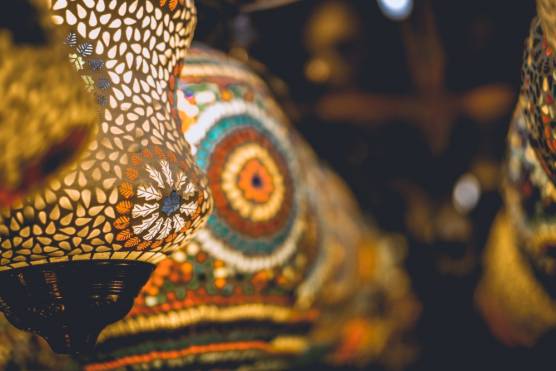 Attractions
The main reason why people travel to Ranthambore National Park is its rich wildlife. However, the park has much more to offer, including an ancient fort, magnificent temples, and a charming old hunting lounge. The area around Ranthambore is also filled with attractions to add to any must-see list! Make sure you don't miss anything and fill your days with memorable experiences.
More on 'attractions'
Most popular Ranthambore safaris
Contact our Travel Experts
+1 844 311 8331
24/7 Support
Our team of experienced tour specialists have travelled to hundreds of countries around the globe and have decades of first-hand travel experience to share. Contact us now to have all of your tour-related questions answered!
Ranthambore safari reviews
Tour operators and travel companies in Ranthambore
A TRAVEL MAGAZINE BY TOURRADAR