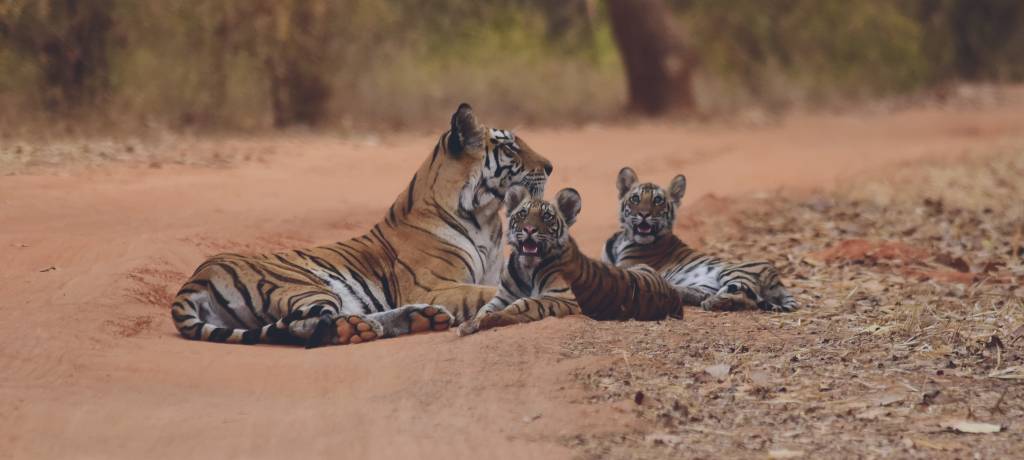 Costs & Fees for Ranthambore National Park
Before making the trip to explore Ranthambore National Park, set aside the correct amount to cover the costs and fees. Depending on which tour you decide to join, some food and accommodation may be included, but always set aside a bit of extra cash just in case. Read our guide to gather all the essential information about park fees and tipping while on safari in Ranthambore National Park.
See all Ranthambore safaris
Ranthambore National Park fees
For park fees, see the chart below. Please note that prices vary for foreigners and locals.
Jeep (6-Seater):
Canter (20-Seater)
Indian Nationals
799 INR
562 INR
Foreign Nationals
1,539 INR
1,302 INR
How much does a Ranthambore safari cost?
Accommodation

There are plenty of different accommodation styles available for travellers visiting Ranthambore, which can greatly alter the total cost of your visit. Some safaris will include overnight stays at 5-star resorts, but there are also more modest accommodations available in the form of 3 and 4-star hotels. All accommodations are located outside the safari park but within Ranthambore.

Transportation

There are two types of vehicles you can expect to use in Ranthambore National Park: jeep and canter. Private vehicles are allowed inside the park but are only allowed to travel to Ranthambore Fort and the Ganesh temple. As of 2019, jeeps cost 1,714 rupees per person for foreigners and canters cost 1,357 rupees per person for foreigners. Children under five are free. 

Tour guides

The cost of transportation within the park includes the fee for both the guide and driver. However, the cost of the guides and drivers alters based on the vehicle type. Canters are more affordable for both Indian citizens and foreign visitors.  

Tipping

As in most cases, tipping is at your discretion. However, during a typical safari where tigers are spotted, most travellers will offer 100 to 300 rupees to their guide. Some tip 100 rupees per tiger sighting. The guide and driver will share the tip between themselves.

Park fees

The park fees vary based on the visitor's nationality and preferred transportation type. If you're an Indian national you will pay 7999 rupees when travelling by jeep and 562 when travelling by canter. If you're a foreign national, you will pay 1,539 rupees when travelling by jeep and 1,302 rupees when travelling by canter. 

Meals

Meals are typically included on your Ranthambore safari tour but it is strongly advised to check the inclusions before booking to avoid any confusion. 
Most popular Ranthambore safaris
Contact our Travel Experts
+1 844 311 8331
24/7 Support
Our team of experienced tour specialists have travelled to hundreds of countries around the globe and have decades of first-hand travel experience to share. Contact us now to have all of your tour-related questions answered!
Ranthambore safari reviews
Tour operators and travel companies in Ranthambore
A TRAVEL MAGAZINE BY TOURRADAR