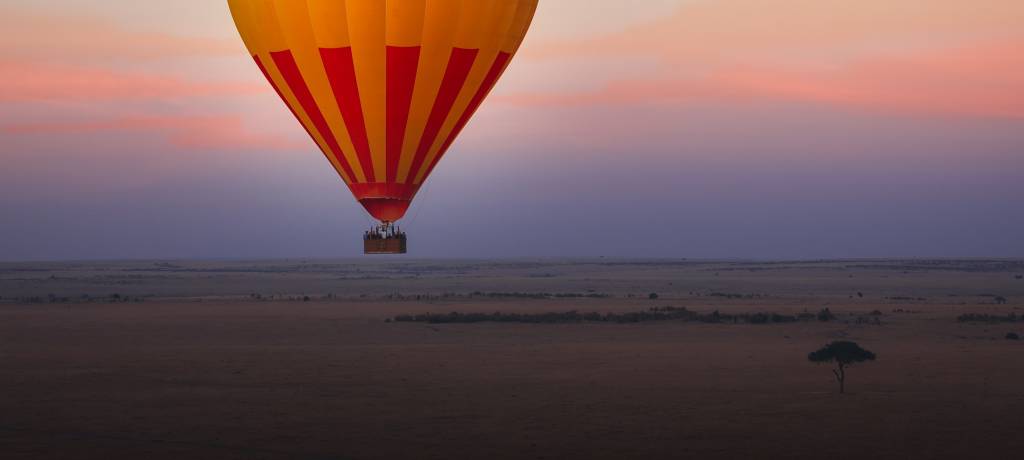 Costs & Fees for Masai Mara
Dreaming of going on a safari? Then you've no doubt pictured the wide expanse of fields, lively watering holes, and incredible natural beauty of a place like Masai Mara National Reserve. If you've decided to make this one-of-a-kind destination your home base on safari, it's important to determine your budget, which means carefully considering all of the costs and fees.
See all Masai Mara safaris
Fees for Masai Mara National Reserve
The entrance fees for Masai Mara National Reserve differ for residents and non-residents, with residents of Kenya enjoying discounted admission. Non-resident adults pay $80 USD per person, children 3 to 18 years old pay $45 USD, and infants and children under 3 enter free of charge. There are other fees in place for different vehicles or for visitors interested in camping in the reserve, but, if travellers are on a tour, those fees are usually already included in the price.

 
Non-resident prices (per person, per day)
Resident prices (per person, per day)
Adults (18+ years)
$80 USD
$70 USD
Children (3-18 years)
$45 USD
$40 USD
Children (0-3 years)
free
free
How much does it cost to go to Masai Mara?
The price of your safari tour can be greatly influenced by various elements, which you can learn more about below. Luckily, TourRadar has a wide range of trips available to suit any budget. You can find a selection here.
Accommodation

The price of accommodation for a safari in Masai Mara depends on the level of comfort and luxury travellers expect. Budget travellers will spend their nights in small yet secure tented camps. They won't provide any luxury, but they'll keep visitors protected from the elements. Mid-range options, such as more permanent tents and small lodges, are available, offering a more comfortable experience in larger accommodations. Luxury accommodation is akin to staying in resort hotels and will cost much more.

Tour duration

One of the things that most effects the price of a safari tour is the length of the trip. When comparing prices, look closely at the number of nights the trip spends in your chosen park. Another consideration is game drives: each tour will have a certain number of these amazing excursions included in the price, but to make sure you're getting the best value for your money, check the number of game drives included in your tour.

Food

Generally speaking, meals will be included in a safari package. However, if you adhere to a specific diet or have any other dietary restrictions, it is important to consult the "what's included" section of your selected tour to avoid any unpleasant surprises along the way. If you anticipate requiring extra snacks or water, make sure to organize that before you set out on your safari adventure.

Transportation

There are two main options for travel within Masai Mara National Reserve on safari: safari vans and land cruisers. Safari vans are the more budget-friendly option and look like large vans you would expect to see on roads at home. The ride will be bumpier, and, as the vans are covered over, visibility can be limited. Land cruisers are more traditional open-air vehicles that, while expensive, allow the best visibility and comfort on safari, which translated to better pictures.

Tipping

While tipping isn't compulsory on safari trips, tips are always greatly appreciated and make a big difference in the lives of your local guides and trackers. The average tip amount for guides and drivers is about $3-6 USD per staff member, per day. During group tours, there is often a tip jar - travellers can add their money to it, and the tour leader will distribute it amongst the rest of the team. 
 

Low vs high season

The cost of your tour may fluctuate depending on the season in which you travel. The high season, from July to October, coincides with the Great Migration. Travellers on a budget are encouraged to book well in advance, as prices may increase as the tour draws closer. Travel during the short rains, from October to December, means fewer crowds and lower prices, and, generally speaking, there will still be great visibility of animals. 

Cash and card

If paying with a card, remember that there will likely be fees associated with international withdrawals. Remember to inform your bank of your travels, and take into account the additional fees you may come across while withdrawing cash from ATMs. Also, keep in mind that, while ATMs will be available in major cities, they are few and far between in remote areas. Keep in mind that smaller venues might only accept cash. 
 

Currency

The currency in Kenya is the Kenyan Shilling (not to be confused this with the Tanzanian or Ugandan Shillings). US dollars are often accepted on airlines and in major hotels and national parks but do bring some local currency for tips and shopping. It is best to exchange your money after arriving in Africa. Exchange bureaus are easy to find and they generally offer the best rates.
Masai Mara activities
There are lots of incredible safari activities to experience in Masai Mara. Make your trip even more memorable; explore the savannah on foot, during the day or under the stars. Spend time with the Maasai people, learning about their culture and way of life. Soar over the open plains in a hot air balloon or fly in and see the animal kingdom of this region from a different perspective. Learn about the costs involved in these activities below.
Hot air ballooning

A hot air balloon ride over Masai Mara is the kind of incredible experience you'll never forget. Picture yourself floating gently over some of the most amazing animals you'll ever see - it's well worth the extra expense. Prices differ depending on the duration of time in the air, the number of people in attendance (most balloons can hold up to 16 passengers), and the size of the basket. Balloon rides in Masai Mara will cost about $410 USD for an adult, and $350 USD for children under the age of 12. For travellers unafraid of heights who want to see this beautiful area from a new perspective, a hot air balloon ride is an amazing opportunity.

Maasai village visit

No visit to Masai Mara would be complete without time spent getting to know the Maasai people, some of the oldest inhabitants of East Africa. Travellers looking for an authentic village experience are welcome for a small fee, payable to the village chief, usually around $20 USD. During the Maasai village visit, you'll find handmade jewellery for sale, performances of traditional dances, and an unforgettable experience. Keep in mind, however, that if your goal is just to meet a member of the Maasai, they are usually employed as safari guides! You may not have to look very far at all. 


 

Flying safari

A fly-in safari is a great option for travellers looking to save time on transport from major cities such as Nairobi and Mombasa that generally serve as the entrance point to Kenya. Flying directly into the small airstrip located within the reserve from Nairobi costs just under $200 USD. It is often easier to book a tour package with accommodation and safari, as transfers to and from the airstrip must be arranged. Often your tour operator can assist with this. Helicopter trips are also available and can bring visitors close to the action of the Masai Mara while offering stunning views of the reserve. 
 

Walking safari

For a close-to-nature experience that will leave you breathless, there's no better safari than a walking safari! While these special journeys, led by Maasai guides, are not available within Masai Mara National Reserve, travellers can

enjoy them in private conservation

areas such as

Ol Pejata

 or Naboisho. Travellers who are not staying in these areas are unable to purchase these excursions separately, so make sure to carefully consider where your accommodation is located - many accommodation packages in conservancies include these walking safaris.

Horse back safari

Any animal lover is sure to have an incredible experience on a horseback safari! Experienced riders should consider a multi-day safari on horseback, while those looking for a single ride will find it at certain specific camps. Generally, rates begin at $40 USD for a one-hour ride and increase up to $150 USD for 4 hours. However, all interested travellers should keep in mind that, for their own safety, good riding skills and comfort on horseback is required for all those setting out on this experience. 

 
Best Masai Mara safari deals
Contact our Travel Experts
+1 844 311 3006
24/7 Support
Our team of experienced tour specialists have travelled to hundreds of countries around the globe and have decades of first-hand travel experience to share. Contact us now to have all of your tour-related questions answered!
Masai Mara safari reviews
Tour operators and travel companies in Masai Mara
A TRAVEL MAGAZINE BY TOURRADAR