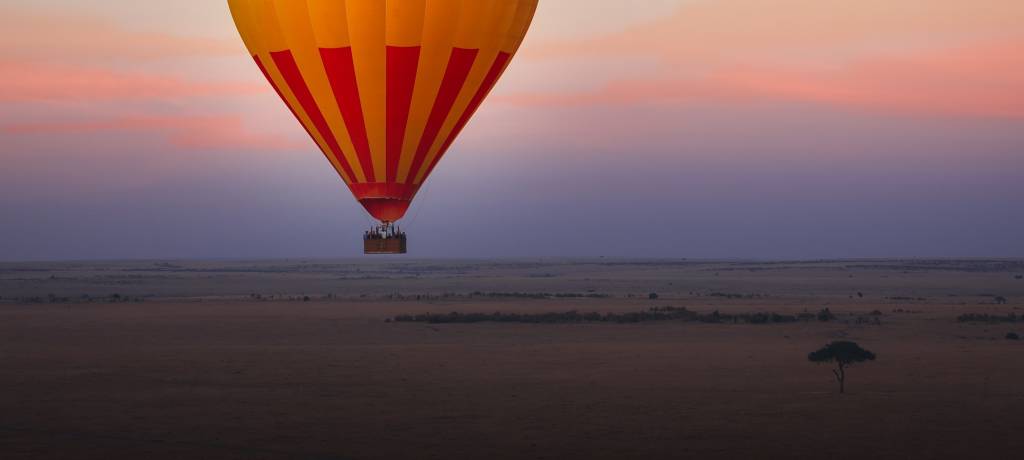 Things to do in Masai Mara National Reserve
Dreaming of going on a safari? Then you've no doubt pictured the wide expanse of fields, lively watering holes, and incredible natural beauty of a place like Masai Mara National Reserve. If you've decided to make this one-of-a-kind destination your home base on safari, it's important to determine your budget, which means carefully considering all of the costs and fees.
See all Masai Mara safaris
Must-do activities in Masai Mara
There are lots of incredible safari activities to experience in Masai Mara. Make your trip even more memorable; explore the savannah on foot, during the day or under the stars. Spend time with the Maasai people, learning about their culture and way of life. Soar over the open plains in a hot air balloon or fly in and see the animal kingdom of this region from a different perspective. Learn about the costs involved in these activities below.
Hot air ballooning

A hot air balloon ride over Masai Mara is the kind of incredible experience you'll never forget. Picture yourself floating gently over some of the most amazing animals you'll ever see - it's well worth the extra expense. Prices differ depending on the duration of time in the air, the number of people in attendance (most balloons can hold up to 16 passengers), and the size of the basket. Balloon rides in Masai Mara will cost about $410 USD for an adult, and $350 USD for children under the age of 12. For travellers unafraid of heights who want to see this beautiful area from a new perspective, a hot air balloon ride is an amazing opportunity.

Maasai village visit

No visit to Masai Mara would be complete without time spent getting to know the Maasai people, some of the oldest inhabitants of East Africa. Travellers looking for an authentic village experience are welcome for a small fee, payable to the village chief, usually around $20 USD. During the Maasai village visit, you'll find handmade jewellery for sale, performances of traditional dances, and an unforgettable experience. Keep in mind, however, that if your goal is just to meet a member of the Maasai, they are usually employed as safari guides! You may not have to look very far at all. 


 

Flying safari

A fly-in safari is a great option for travellers looking to save time on transport from major cities such as Nairobi and Mombasa that generally serve as the entrance point to Kenya. Flying directly into the small airstrip located within the reserve from Nairobi costs just under $200 USD. It is often easier to book a tour package with accommodation and safari, as transfers to and from the airstrip must be arranged. Often your tour operator can assist with this. Helicopter trips are also available and can bring visitors close to the action of the Masai Mara while offering stunning views of the reserve. 
 

Walking safari

For a close-to-nature experience that will leave you breathless, there's no better safari than a walking safari! While these special journeys, led by Maasai guides, are not available within Masai Mara National Reserve, travellers can

enjoy them in private conservation

areas such as

Ol Pejata

 or Naboisho. Travellers who are not staying in these areas are unable to purchase these excursions separately, so make sure to carefully consider where your accommodation is located - many accommodation packages in conservancies include these walking safaris.

Horse back safari

Any animal lover is sure to have an incredible experience on a horseback safari! Experienced riders should consider a multi-day safari on horseback, while those looking for a single ride will find it at certain specific camps. Generally, rates begin at $40 USD for a one-hour ride and increase up to $150 USD for 4 hours. However, all interested travellers should keep in mind that, for their own safety, good riding skills and comfort on horseback is required for all those setting out on this experience. 

 
Handpicked Masai Mara safaris
A TRAVEL MAGAZINE BY TOURRADAR