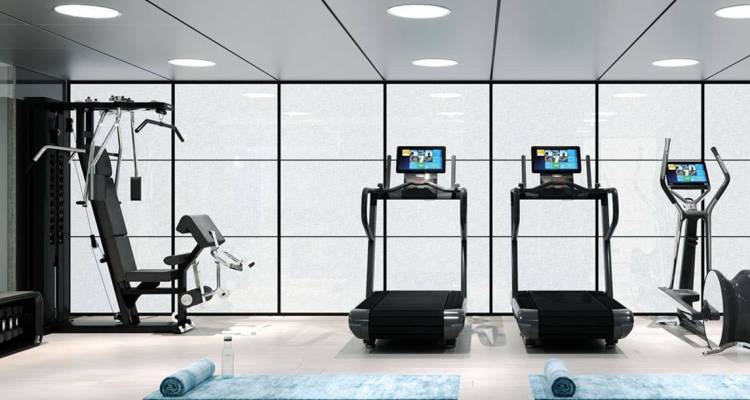 Built

2023

Guests

100
Crew

68

Length

110 metres / 360.9 feet
Gross Tonnage

5300 gt

Cruising Speed

22 kn / 41 kph / 25 mph
Cabin

50

Islandss
Country Regions
Ship Overview
Reaching an impressive 110 metres in length, our spectacular luxury yachts will exceed your ocean cruising expectations
An abundance of space on board, combined with a maximum guest number of 100 and a crew of 72, allows us to provide an excellent level of personal service throughout your holiday.
Discover a secluded spot to read a book, enjoy unimpeded views of the unspoilt landscapes, take a relaxing dip in the Aqua Pool, or arrange to meet new-found friends at one of our comfortable meeting spots.
The Sky Bar
2 Observation Deck
3 Aqua Pool & Aqua Café
4 Observation Lounge
5 Amici Bar & Lounge
6 La Cucina Dining
7 La Cucina Terrace
8 Marina Platform
9 Wellness Area
10 Water Sports Boat
Staterooms / Suites
Owner's Suite (includes outside terrace) (354 ft²)
(Yacht Suite) (213 ft²)
(Terrace Suite) (197 ft²)
(Deluxe Balcony Suite) (116 ft²)
Suite (Balcony) (87 ft²)
Stateroom Ocean view (56 ft²)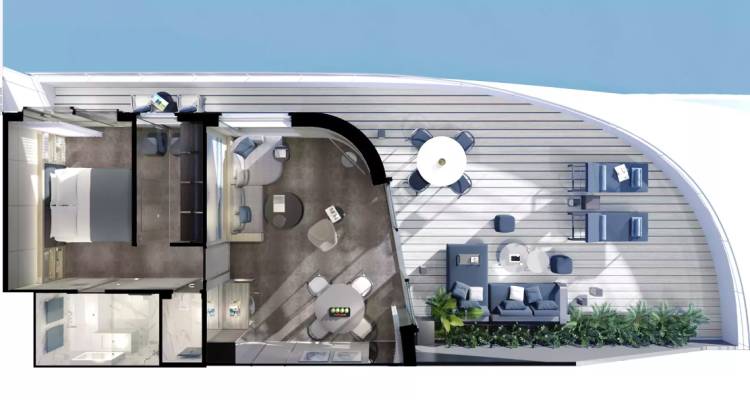 Features
Our oversized Owner's Suites are the largest and most opulent, located on the Pool Deck. Boasting a separate bedroom and lounge area, you'll also enjoy your large private terrace, from which to admire the stunning views of each port you visit.
Deck Plans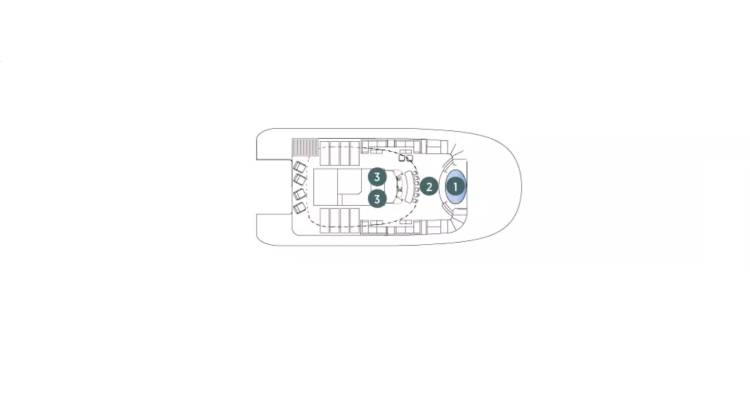 Sky Deck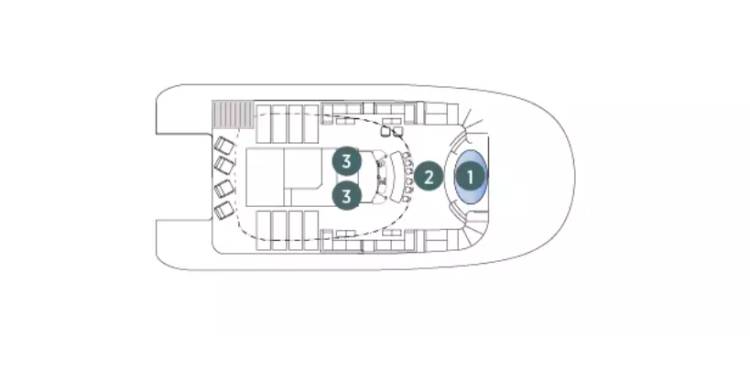 Sky Deck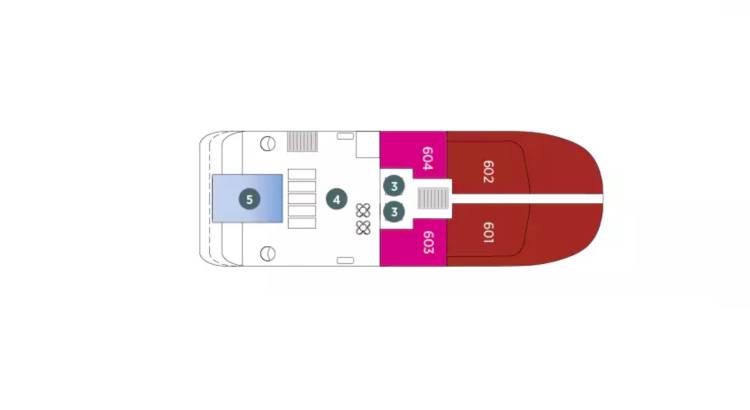 Pool Deck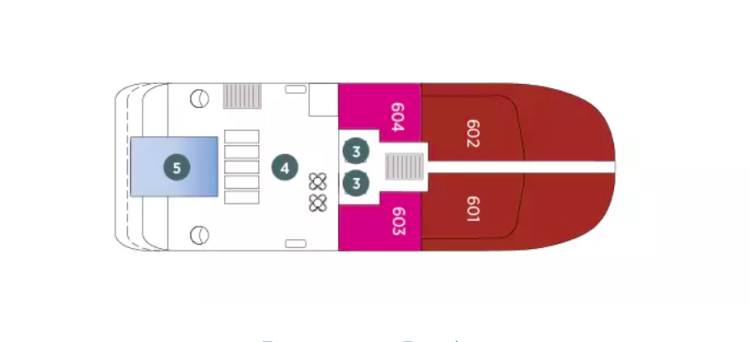 Pool Deck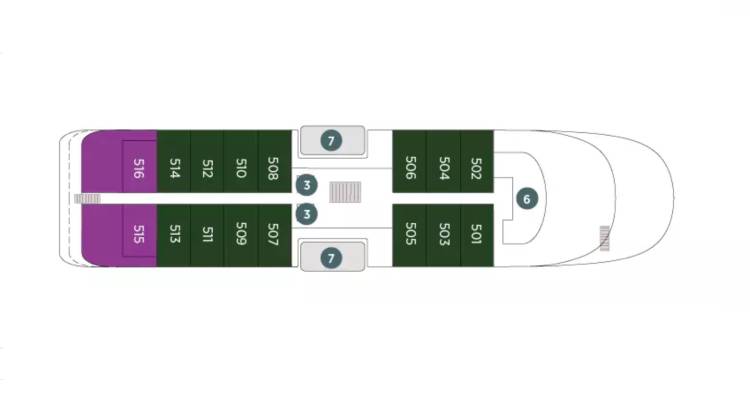 Panorama Deck

Panorama Deck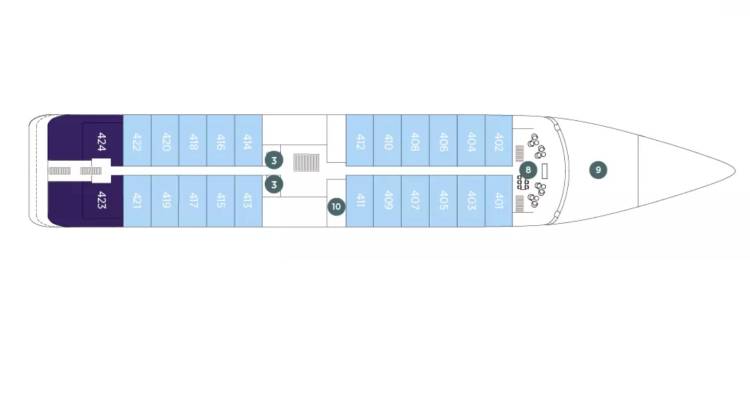 Observation Deck

Observation Deck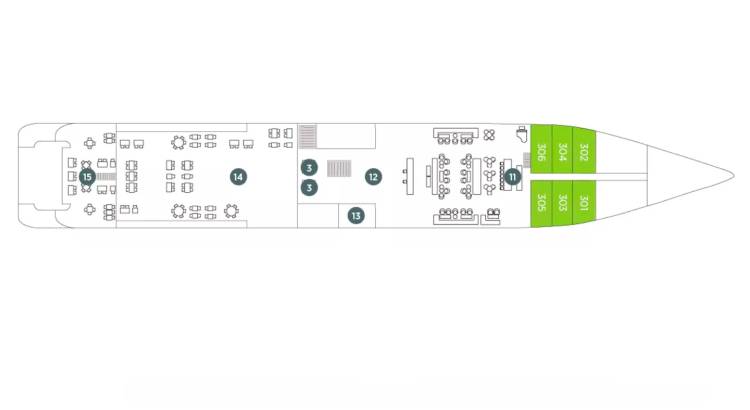 Emerald Deck

Emerald Deck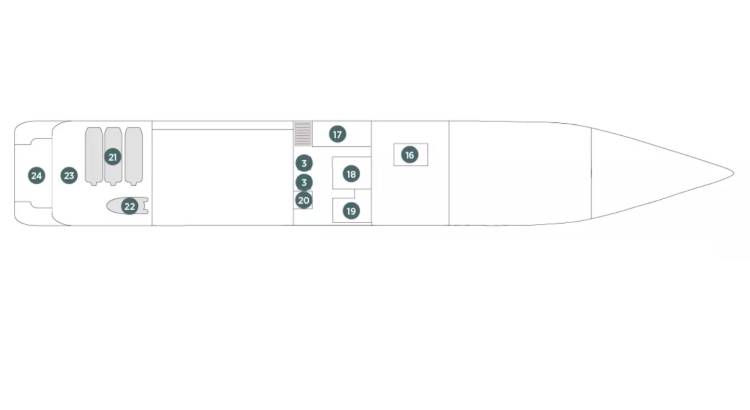 Wellness Deck

Wellness Deck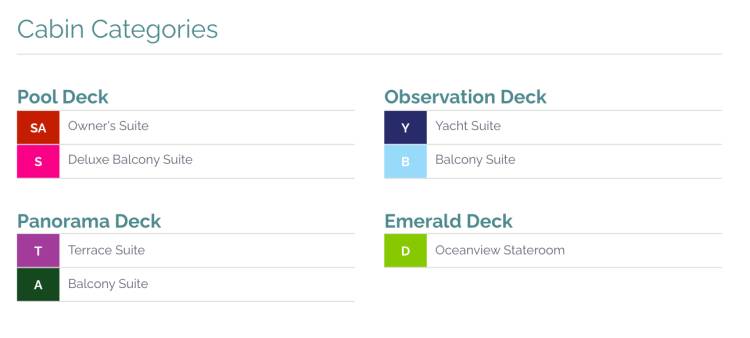 Cabin Categories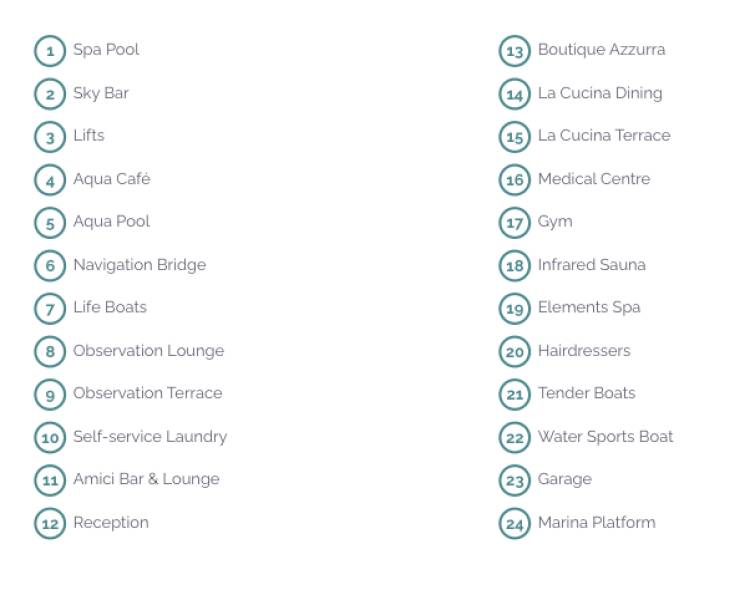 Deck Plan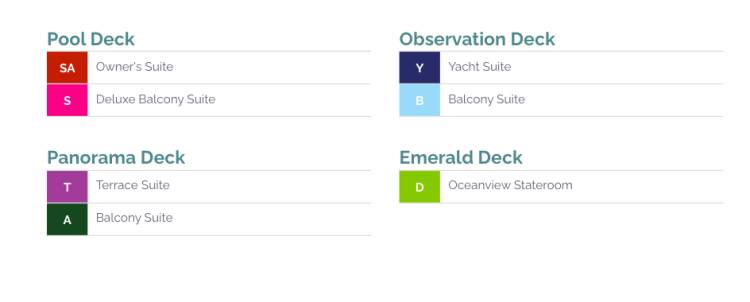 Cabin Categories
Dining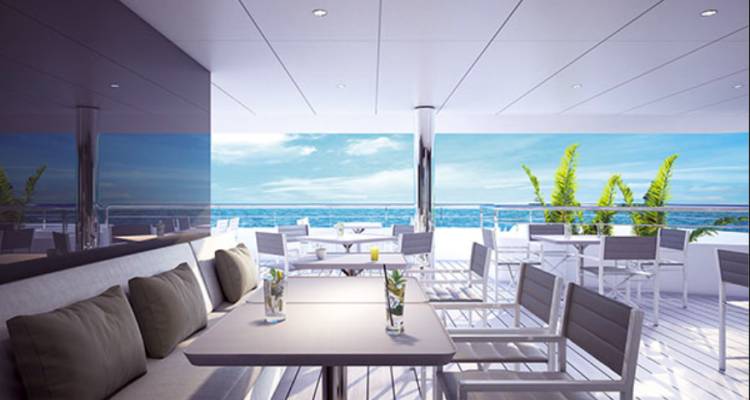 Expect fresh, locally sourced dinners, thoughtfully crafted by expert chefs, with complimentary sommelier-paired wine, beer or soft drinks with lunch and dinner.
In the evening, once you've enjoyed your meal, you can head to the back of the restaurant to appreciate the ocean breeze for the large al fresco terrace, before a nightcap in the plush relaxed location of the Horizon Bar & Lounge.