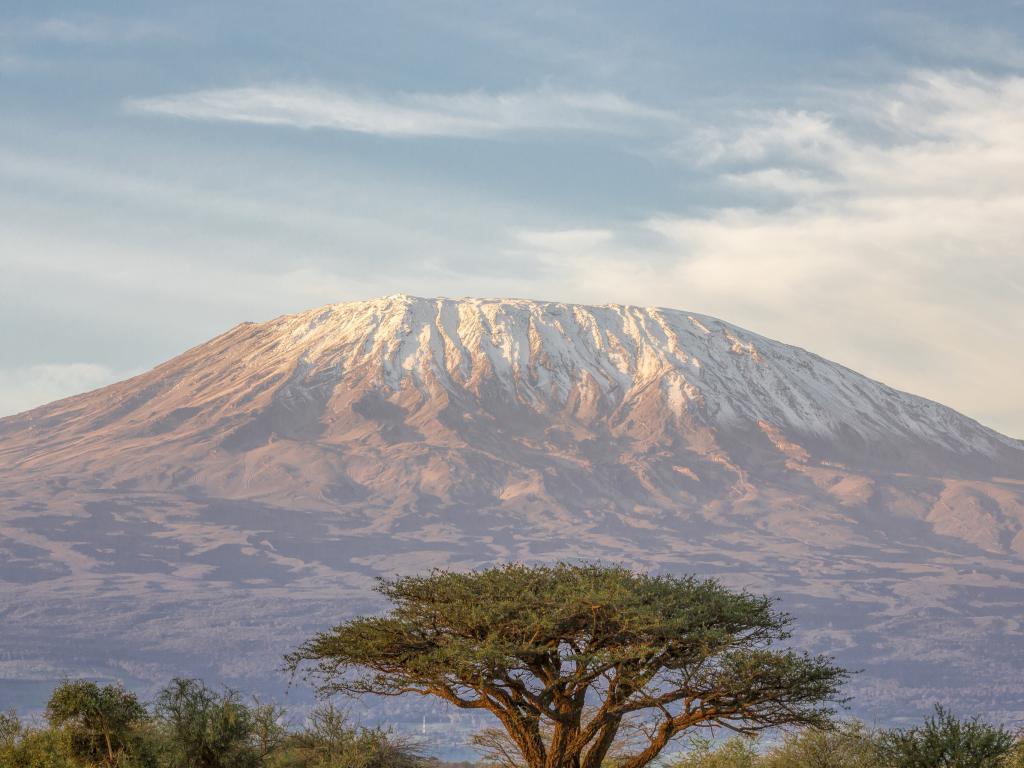 Machame Route - Kilimanjaro
The Machame Route, the most popular route on Mount Kilimanjaro was built for climbing. Located in Tanzania, this trail commands respect thanks to its steepness and scenic beauty – inexperienced climbers need not apply! If you have more experience backpacking than serious trekking, consider opting for Kilimanjaro's more classic trail: the Marangu Route.
See all Machame route tours with prices
Day-by-day breakdown of Machame route
Below you will find a detailed breakdown of what, where and how long you'll be trekking should you opt to select the popular 7-day itinerary for the "Whiskey" route along Mount Kilimanjaro. 
DAY
START
ALTITUDE (M/FT)
FINISH
ALTITUDE (M/FT)
TIME (HRS)
DISTANCE (KM/MI)
1
Machame Gate
1,640m/ 5,380ft
Machame Camp
2,850m/ 9,350ft
5-7
11km/ 7mi
2
Machame Camp
2,850m/ 9,350ft
Shira 2 Camp
3,810m/ 12,500ft
4-6
5km/ 3mi
3
Shira 2 Camp
3,810m/ 12,500ft
Lava Tower
4,630m/ 15,190ft
4-5
7km/ 4mi
Lava Tower
4,630m/ 15,190ft
Barranco Camp
3,976m/ 13,044ft
2-3
3km/ 2mi
4
Barranco Camp
3,976m/ 13,044ft
Karanga Camp
3,995m/ 13,106ft
4-5
5km/ 3mi
5
Karanga Camp
3,995m/ 13,106ft
Barafu Camp
4,673m/ 15,331ft
4-5
4km/ 2mi
6
Barafu Camp
4,673m/ 15,331ft
Uhuru Peak
5,895m/ 19,341ft
7-8
5km/ 3mi
Uhuru Peak
5,895m/ 19,341ft
Mweka Camp
3,068m/ 10,065ft
4-6
12km/ 7mi
7
Mweka Camp
3,068m/ 10,065ft
Mweka Gate
1,640m/ 5,380ft
3-4
10km/ 6mi
Frequently asked questions: how to climb the Machame route
Mount Kilimanjaro routes & maps
Machame route tours & reviews
A TRAVEL MAGAZINE BY TOURRADAR