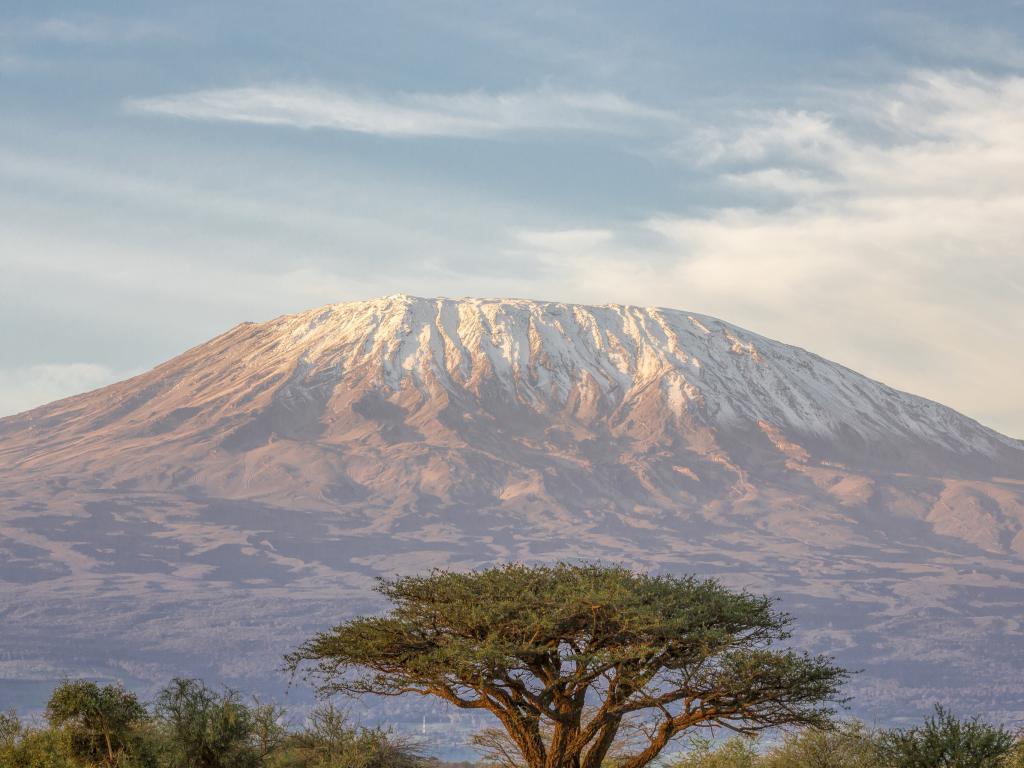 Machame route difficulty
The Machame route, commonly referred to by many as the Whiskey route, is the most popular route on Kilimanjaro. The major drawcard is its scenic beauty – but that doesn't mean it's an easy trek to embark on. 

The trail itself is considered to be difficult and steep, which is mostly attributed to its shorter itinerary length. If you classify yourself as a more 'experienced' hiker; meaning you have some experience with higher altitudes and enjoy long, steep walks, then this might be the right trail for you. 

Previous trekking experience is highly recommended, as the days will feature 6-8 hours hiking with daily ascents of 900m to 1,000m, perhaps with the odd day ascending around 1,100m to 1,200m. Depending on the route, you may be trekking at an altitude of over 3,500m.

You need complete confidence in your ability to trek for many days over difficult terrain. Extremes of altitude and weather may be encountered, as may the use of ice axes and crampons. A degree of physical and mental stamina will be essential to complete the hike as the days will be tiring. 
 
Difficulty rating: Challenging. 
Height: The Machame route reaches the summit of Kilimanjaro at the Uhuru peak, reaching a height of 5,895 metres (19,341 feet). 
Trail conditions: During your journey to the summit, you will travel through dense vegetation, rocky zones, and loose gravel trails in some parts. The route is incredibly scenic and provides hikers with panoramic views and varying landscapes.
Climbing requirements: There are no technical climbing requirements on this route.
Machame route 7-day itinerary
Duration: The journey to the Uhuru peak via the Machame route can take anywhere between 6-7 days to complete. Travellers looking to shorten the journey can skip the night spent in the Karanga Valley. 
Location: The Machame route starts in the southern region of Mount Kilimanjaro, and can be accessed via a 45-minute drive from Moshi to the Machame Gate, where the trek starts.

Travelling from the south of Mount Kilimanjaro, the journey will see you wandering past impressive, verdant forests on the way to the Shira Plateau. Then, hikers will find themselves surrounded by the Southern Ice Field before eventually reaching the summit.

The journey will involve many ups and downs along the trail, but on the plus side, this allows for much greater acclimatisation which can mean a higher success rate in reaching the summit. Finally, the descent is made via the Mweka route.
DAY
START
ALTITUDE (M/FT)
FINISH
ALTITUDE (M/FT)
TIME (HRS)
DISTANCE (KM/MI)
1
Machame Gate
1,640m/ 5,380ft
Machame Camp
2,850m/ 9,350ft
5-7
11km/ 7mi
2
Machame Camp
2,850m/ 9,350ft
Shira 2 Camp
3,810m/ 12,500ft
4-6
5km/ 3mi
3
Shira 2 Camp
3,810m/ 12,500ft
Lava Tower
4,630m/ 15,190ft
4-5
7km/ 4mi
Lava Tower
4,630m/ 15,190ft
Barranco Camp
3,976m/ 13,044ft
2-3
3km/ 2mi
4
Barranco Camp
3,976m/ 13,044ft
Karanga Camp
3,995m/ 13,106ft
4-5
5km/ 3mi
5
Karanga Camp
3,995m/ 13,106ft
Barafu Camp
4,673m/ 15,331ft
4-5
4km/ 2mi
6
Barafu Camp
4,673m/ 15,331ft
Uhuru Peak
5,895m/ 19,341ft
7-8
5km/ 3mi
Uhuru Peak
5,895m/ 19,341ft
Mweka Camp
3,068m/ 10,065ft
4-6
12km/ 7mi
7
Mweka Camp
3,068m/ 10,065ft
Mweka Gate
1,640m/ 5,380ft
3-4
10km/ 6mi
Machame route success rate
The Machame route has a fairly good success rate, thanks to many ups and downs allowing better acclimatisation. To ensure higher success rate for the Machame route, it is best to take your time. The 7-day itinerary has an average summit success rate of 85%. For the 6-day itinerary success rate drops to 75% on average.
Machame route tips
Be sure to wear your hiking boots before your adventure to Kilimanjaro to avoid blisters. 
Stay hydrated and carry a reusable water bottle to reduce the impact of altitude sickness.
Before your trek, try to embark on a few practice camping trips to get familiar with your surroundings. 
Make a packing list and triple check you have everything you need before you go.
Don't forget to stop and take it the view along the way to the summit. After all, the journey is the best part. 
How to climb the Machame route
Kilimanjaro routes
Machame Route. Distance: 62 km, average duration: 6-7 days, success rate: 75%-85%
Marangu Route. Distance: 72 km, average duration: 5-6 days, success rate: 50%
Lemosho Route. Distance: 70 km, average duration: 7-8 days, success rate: 65%-90%
Rongai Route. Distance: 73 km, average duration: 6-7 days, success rate: 65%-80%
Shira Plateau Route. Distance: 56 km, average duration: 7-8 days
Umbwe Route. Distance: 53 km, average duration: 5-6 days, success rate: 60%-70%
Northern Circuit Route. Distance: 98 km, average duration: 8-9 days, success rate: 95%
Machame route tours & reviews
A TRAVEL MAGAZINE BY TOURRADAR