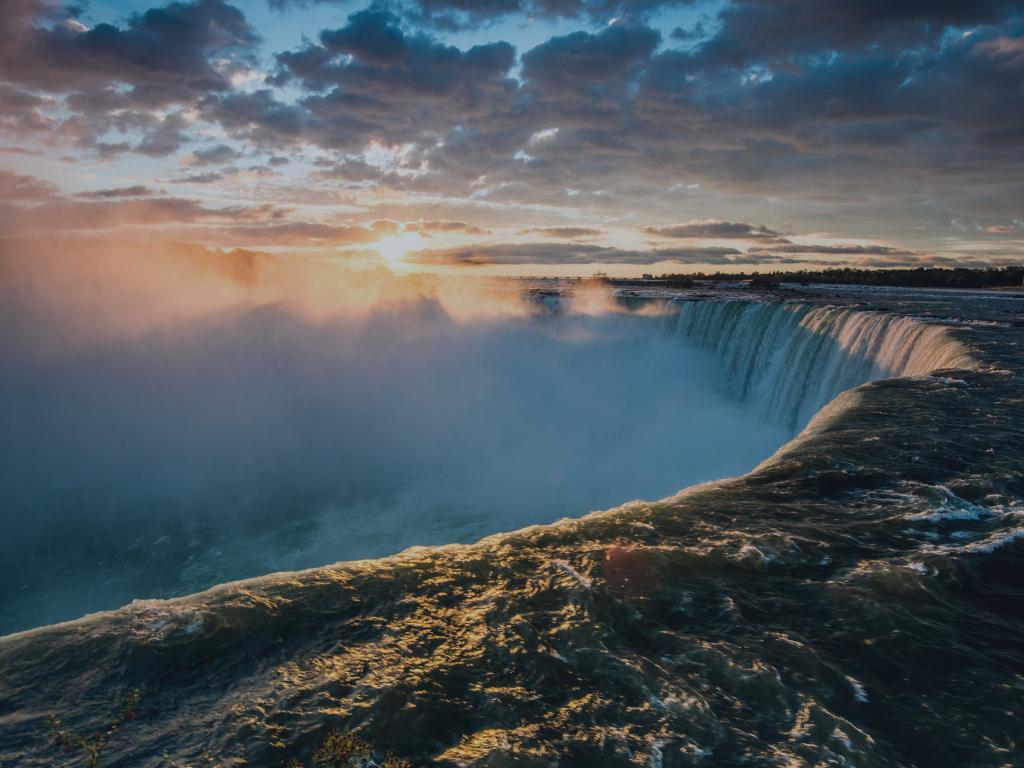 Canada Travel Guide
With diverse seasons and terrain, Canada offers an ever-changing variety of experiences and scenery. While snow-capped mountains illuminate the sky, lakes paint the landscape in sumptuous shades of turquoise. No matter if you're craving outdoor activities or vibrant city life, rocky mountain vistas or coastal escapes, you have many options for your Canadian excursion.
The Highlights
Niagara Falls

Niagara Falls is the collective name of three waterfalls that straddle the border between Canada and the US with a height of 167 ft. Boat rides to Horseshoe Falls take you into the mist and you can walk behind the thundering water. The nearby quaint town of Niagara-on-the-Lake is worth a visit.

Banff National Park

Canada's oldest national park, Banff National Park is part of the Rockies close to Calgary. Banff town is full of accommodation, restaurants and bars to use as a base for chasing incredible vistas such as Lake Louise and the Valley of the Ten Peaks.

CN Tower, Toronto

One of the Seven Wonders of the Modern World, the CN Tower is as epic as the city it's located in, Toronto. There are plenty of ways to see the CN Tower: check out a skyline view from the Toronto Islands, take the elevator up or do the famed EdgeWalk around the exposed rim.
Whistler

North of Vancouver, Whistler is home to one of the best and largest ski and snowboard resorts in the world. Zoom down the slopes of Blackcomb and Whistler mountains during the winter, or visit the world-class spas in the summer. There is something for everyone here.

Rideau Canal, Ottawa

Connecting the Canadian capital, Ottawa, to Lake Ontario and the St. Lawrence River, Rideau Canal is a prominent fixture. During the winter, you can ice skate on the frozen canal, giving you incredible views of Ottawa.

Cabot Trail, Nova Scotia

A scenic roadway in the eastern province of Nova Scotia, the Cabot Trail on Cape Breton Island is one of the most famous drives in Canada. With its amazing ocean vistas, verdant forests and delicious seafood at your fingertips, it's certainly not to be missed.
The Basics
The Location

As the second largest country on Earth with the longest coastline and more lakes than the rest of the world combined, Canada has aptly earned its nickname: the Great White North. Sitting strong atop North America, the region is bordered by only one country: the United States.

Capital City

Ottawa is located in the South East of Canada along the Ottawa River. The name Ottawa came from the Algonquin word for trade, adawe, which highlights the city's importance as a business center since its early days.

Main Airport

Toronto Pearson International Airport is Canada's largest and busiest airport, servicing the most international flights.In Western Canada, Vancouver International Airport is the most popular airport and is also the recipient of several notable international best airport awards.

Language Spoken

Canada is a bilingual country with two official languages: English and French. Although English is the dominant language throughout most of the country, French is the dominant language in the province of Quebec. You may notice that Canada's bilingualism becomes less apparent the further West you travel.

Currency

The unit of currency in Canada is the Canadian Dollar (CA$). As the country recently got rid of the penny, the smallest denomination coin is now the 5 cent piece. If paying in cash, be prepared for the amount due to be rounded up or down. Canada's $1 and $2 coins are referred to as the loonie and toonie respectively.

Visas

Citizens of Australia, Canada, Japan, New Zealand, and the USA and EU do not require a visa for tourist visits of up to three months. Note that the total stay within the Schengen area must not exceed three months in any six-month period.

Electricity

Canada's electrical supply runs at 120 Volts and uses North America standard outlets. If your appliances don't match the shape of this socket, be sure to bring an adaptor for your trip.

Vaccinations

Generally, no vaccinations are required for travelling to Canada. However, you should be up to date on your routine vaccinations. Hepatitis A, B or Rabies may be recommended depending on your travel itinerary and what country you are travelling from.

Emergency Calls

The phone number to call in case of emergency (fire, police or paramedic) is 911.
When to Visit
Canada Tours
FAQs about Canada
Do you tip in Canada?

Yes. Tipping is very common in Canada. Restaurant workers rely mostly on tips for their income, as such, their hourly wage is quite low. When paying for a meal, it is typical to tip around 15% to 20%. Also, when riding in a cab or getting a haircut a 10% minimum tip is expected.

What is the internet access like?

Internet access in Canada is relatively accessible. Wifi hotspots are often available at various public and travel locations such as stadiums, airports and hotels, however, they are not guaranteed. Most cafes and restaurants supply free wifi.

Is the tap water safe to drink?

Yes. As the world's largest source of fresh water, it is no surprise that tap water is abundant. The water in all Canadian cities is treated and safe to drink.

Can I use my credit cards?

Visa and Mastercard are widely accepted in Canada. American Express is accepted at a limited selection of retailers and restaurants. Note that you could be charged a 1-3% foreign transaction fee for each use. Be sure to check with your bank for details. Generally, you should be able to take money out at ATMs for your international debit cards.

What are the public holidays?

In addition to the typical public holidays (New Year's Day, Good Friday, Easter Monday, Labour Day and Christmas), Canada also has a number of unique holidays including Canada Day on July 1st, Thanksgiving on the second Monday in October and Remembrance Day on November 11th. Each province also has a number stat holidays that vary from province to province.

What are the toilets like?

Public toilets in Canada (often referred to as washrooms) are generally quite clean. It is customarily free to use public toilets, however, when at local cafes and restaurants, they commonly request that you purchase something prior to using the facilities.

Do I need a visa to travel to Canada?

Most travellers need a visa or an Electronic Travel Authorization (eTA) to fly to, or transit through, a Canadian airport. What you need depends on: the type of travel document you will travel with, the country that issued your travel document, your nationality and how you will travel to Canada.

Is it always cold in Canada?

Contrary to popular belief, Canada has very warm summers that can get up to 38°C in some cities. Although Canada has cold winters and it remains freezing in the very northern parts of the country year-round, most of Canada's population enjoy the best parts of all seasons (snow and sunshine alike).
A TRAVEL MAGAZINE BY TOURRADAR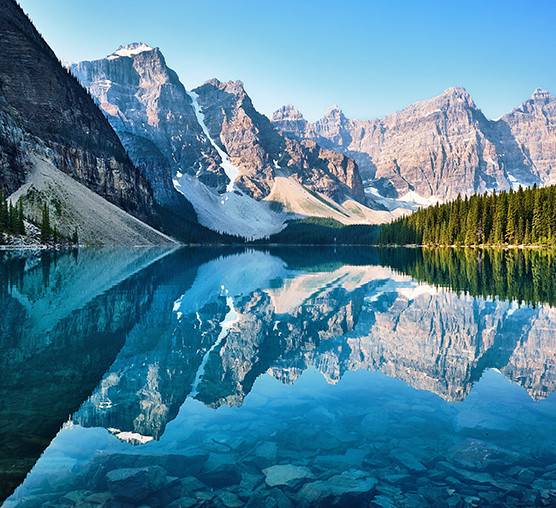 Watch Our Ultimate Travel Guide
Canada: The Ultimate Travel Guide by TourRadar gives you all the info you need to explore this Northern nation like a pro. Learn some basics about the country, including what you have to do & see once you arrive, when it's best to travel and which food & drinks you definitely need to enjoy throughout your journey.
Watch now