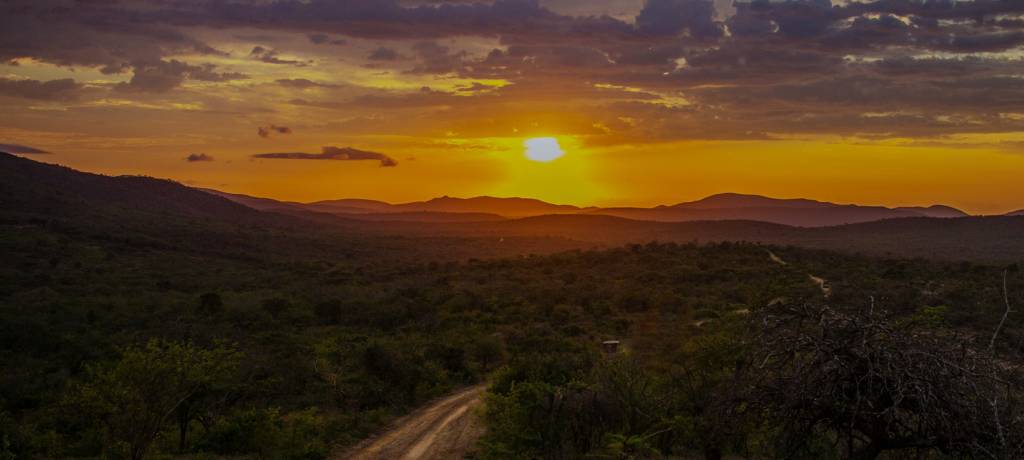 Serengeti Animals
You can find all of the big five - lions, leopards, rhinos, elephants, and buffalo - in Serengeti National Park, though sightings of rhinos are rare, and leopards are increasingly-elusive to spot. You'll also be able to spot other animals in the Serengeti: giraffes, hippos, zebras, wildebeest, cheetahs, hyenas, and, though it's rare, you may also see a wild dog. 
Serengeti Safaris
What animals live in the Serengeti National Park?
Lions

Serengeti National Park is one of the best places to spot lions in the wild! You'll often find them enjoying the spoils of a hunt (not for the faint of heart!) in the shade of a tree, where prides of ten or more may sit and rest. It's easy to see why this part of Tanzania is known as "big cat country!" Your chances of seeing lions are particularly good from July to October in northern Serengeti National Park. 
 

Leopards

Leopards are slightly more elusive to find, but with a little luck and good timing you should be able to see them. Spend some time around the Masai Kopjes area, and keep an eye on the large granite rock structures where leopards are known to sun themselves. If you don't have luck there, look up! You'll often find leopards eating or relaxing high up in the trees. 

Rhinos

Rhinos are the rarest of the big five, but recent efforts to boost the population in the area have meant you may, if you're very lucky, catch a glimpse of the endangered black rhino. In areas with known rhino populations, such as the Ngorongoro Crater, the animals are under 24-hour guard to ensure their safety from poachers. 
 

Hippos

Hippo lovers, take note! The very best place to spot hippos is at the Serengeti Hippo Pool, located in Mageso Chember. Here, you'll find countless hippos squished tightly together in a small lake. It's an absolute can't-miss spot in Serengeti National Park!

Elephants

Over 2,000 elephants live in Serengeti National Park, which means visitors have a fairly good chance of seeing at least one on their travels! Elephants travel in large groups called herds, and your guide will know the best places to go to spot these beautiful creatures. 

Buffalo

It's almost a guarantee that if you visit Serengeti National Park, you'll see buffalo - especially if you visit during the wet season! Huge amounts of buffalo can be found in the Serengeti Plains to the south of Serengeti National Park. 

Zebras

As participants in the Great Migration, your chances of seeing zebras in Serengeti National Park are extremely good, especially during the wet season. Keep an eye out for the massive herds - after all, over 200,000 zebras live in the park!

Giraffes

The giraffe is the national animal of Tanzania, which means giraffes are fiercely protected by the government. You'll be able to find large herds (sometimes up to forty or more!) of Maasi giraffes roaming the plains of the Serengeti. 
Unique wildlife safaris in Serengeti
Learn more about the Serengeti
A TRAVEL MAGAZINE BY TOURRADAR