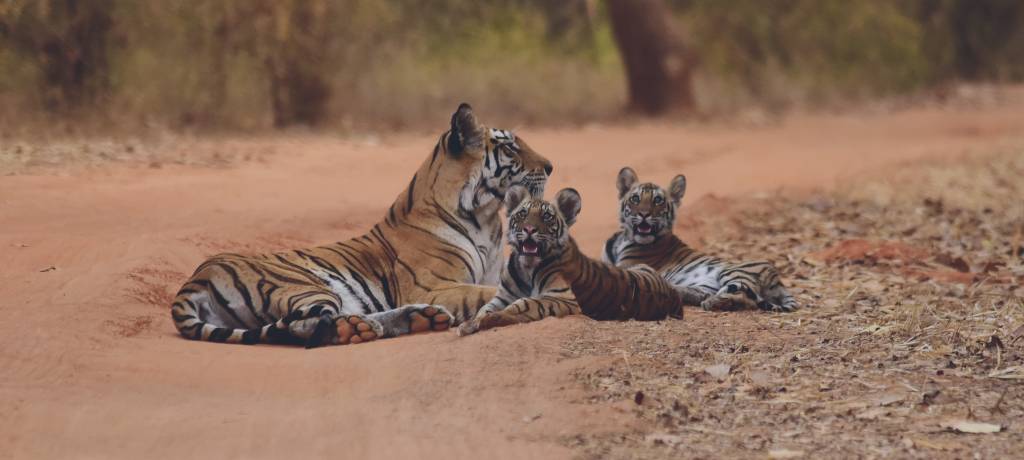 How to get to Ranthambore National Park
For a chance to see tigers in the wild people flock to this famous safari destination in northern India. If you're hoping to visit, you may need a little help figuring out logistics. The following information will help with planning your journey. Find out everything you need to know about getting to Ranthambore National Park by reading below. 
See all Ranthambore safaris
Most popular Ranthambore safaris
FAQ
What are the opening hours of Ranthambore?

Opening hours of Ranthambore National Park vary based on the season. In February, March and October, morning trips start at 6.30 am till 10.00 am, afternoon trips take place between  2.30 pm until 6.00 pm. Between April and June morning trips start at 6.00 am and run till 9.30 am, while afternoon trips are from 3.00 pm to 6.30 pm. From November until the end of January the park is open from 7.00 am to 10.30 am and 2.00 pm to 5.30 pm.

How big is Ranthambore National Park?

The two sanctuaries that make up Ranthambore National Park, Mansingh Sanctuary and the Kaila Devi Sanctuary, cover an area of 392 square kilometres (151 square miles). The park consists of ten zones and a buffer area. Ranthambore National Park is one of the biggest national parks in northern India, and also one of the most popular.

Are there any vaccinations required for India?

Yes, most travellers need vaccinations before entering India. The most common vaccinations are Hepatitis A and Typhoid, however, the whole list is long and varies based on where the traveller is coming from (as well as where they've been as of late). Make sure you visit your doctor before you travel to be 100% sure. In some cases, your regular doctor will not be able to provide you certain vaccinations and an appointment with a travel doctor will need to be arranged. 

What is there to do in Ranthambore National Park?

Along with spotting tigers, visit the ancient Ranthambore Fort, spread over 7 kilometres across the park, and the famous Ganesha Temple. Near the fort, you can find Jogi Mahal - on old hunting lodge, one of the most photographed monuments inside the park. Ranthambore National Park is also a great location to spot panthers, crocodiles or sloth bears, among many other fascinating animals. The area surrounding the park also has attractions such as beautiful temples and a museum of natural history.
Contact our Travel Experts
+1 844 311 8331
24/7 Support
Our team of experienced tour specialists have travelled to hundreds of countries around the globe and have decades of first-hand travel experience to share. Contact us now to have all of your tour-related questions answered!
Ranthambore safari reviews
Tour operators and travel companies in Ranthambore
A TRAVEL MAGAZINE BY TOURRADAR