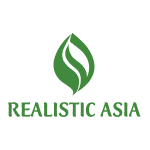 Number of tours

93
Age Range

1-99
Number of reviews

625
Rating

4.9

/5
Response rate

100%
Response time

less than 1 hour
Kimberly

Written on March 19th, 2023

Wonderful tour for my first trip to Thailand. Long Pham was in communication via WhatsApp from booking and throughout the trip. Very helpful. The tour guides we…

Read more

Written on March 12th, 2023

We did a Bangkok/Chiang Mai/Phuket tour package, and it was decent. We had an excellent guide (Mina) in Bangkok who was always on time and had lots of recommen…

Read more

We got a very good overview on daily life in Vietnam and Cambodia in our two week trip. All our guides were excellent as was the tour organization by Realistic …

Read more

Melanie

Written on March 11th, 2023

Realistic Aisa was amazing. They took care of all the details: hotels, transportation, intra country flights seamlessly. Each person that met us and chauffeur…

Read more

Realistic Asia commented on this review

Dear Melanie, We would like to thank you for taking the time to write this review of your holiday. It warms our hearts to hear such amazing feedback! We're very grateful for customers like you and hope to see you in Thailand again. Thank you! Realistic Asia team

Written on March 8th, 2023

From start to finish, Lucy and her team were excellent with communication and customer service. Every step of the way during our 10 day tour, we were always pi…

Read more

Realistic Asia commented on this review

Dear Suellen, Thank you for taking the time to share your experience with us! We're over the moon to hear that you're happy about your holiday! Especially, Lucy is happy to read your review. Your feedback is highly appreciated, as it enables us to further develop our services and organize memorable trips for our future clients. Thank you again for choosing our company and we hope to see you again! Realistic Asia team

Written on March 6th, 2023

It was a great experience!

Realistic Asia commented on this review

Dear Sherry, Thank you so much for sharing your experience and beautiful photos of your trip. We are so glad to know that you have enjoyed your trip to Thailand and that everything went smoothly. It was a big pleasure for us to organize your holiday. Thank you again for trusting our company, and we hope to see you again! Realistic Asia team

Written on March 5th, 2023

Die Reise ist absolut empfehlenswert, Emilia, als mein Reisebegleiter war immer für mich da und hat mir mit ihren Antworten sehr geholfen. Die Hotels waren gut …

Read more

Tour superb, communications good, pick ups mostly on time, guides, coherent, just maybe a few too many flights. The Seim Reap to Phuket connection used up a who…

Read more

Realistic Asia commented on this review

Dear James, Thank you so much for sharing your experience. We are so glad to know that you have enjoyed your trip to Indochina and that everything went smoothly. It was a big pleasure for us to organize your holiday. Thank you for your suggestion about the beaches, unfortunately, flight availability is a bit limited after the opening of the borders, as it takes time to reopen the routes, but hopefully, soon there will be more direct flights available, so it will be not the case. But we will consider offering other beach options for those who want to take the trip at a slower pace. Thank you again for trusting our company, and we hope to see you again! Realistic Asia team

Elena

It was the last minute booking, but it worked out well! Lucy was always in contact with us, and very helpful. We upgraded to 4 star hotels, and were very happy …

Read more

Realistic Asia commented on this review

Dear Elena, Thank you so much for your review. We are very thrilled to hear that you enjoyed your holiday in Vietnam. We will take into consideration your feedback and check how we can improve it. A big thank you for your kind words about Lucy, she remembers you and sends her warm regards. We're very grateful for customers like you and hope to see you again! Realistic Asia team

Karla

Written on February 27th, 2023

I just arrived home. I intend on giving you an overall impression of my experience once I am rested and have processed what I experienced. My first suggestion w…

Read more

Realistic Asia commented on this review

Dear Karla, Thank you for taking the time and sharing your feedback about the trip. We are very sorry that we distracted you from enjoying the holiday. We just wanted to make sure, that you are happy with the accommodation and experience and send a reminder about the pick-up time for the upcoming tours. We really didn't want to disturb you from resting. Please accept our apologies and we hope that overall you enjoyed exploring Thailand. Thank you again for your feedback, we will work on the improvements. Realistic Asia team
Sustainability
Realistic Asia is proud to pioneer investment in community-based tourism development to improve the lives of indigenous people in Ba Vi, we prioritize ecological activities, and the local charity. We promote civic improvements, health, education, invest back into the local communities and make them part of the sustainable development.

These are the initiatives that this operator has in place to make your adventure more sustainable:

Sustainability Programs
- Invests a percentage of revenue back into community projects or sustainability projects 
- We host community-building or sustainability projects for tour-goers to partake in

Supporting Destinations and Local Communities
- Hires local guides
- Brings our passengers to locally run restaurants & businesses
- We consciously try to reduce over-tourism by taking travellers outside of the main visitor hubs

Reducing Waste
- Has a recycling program for our guests on tour

Animal Welfare
- Does not offer any tours that include elephant riding
- Does not offer any tours that use animals for entertainment
- We avoid places that sell/eat parts of endangered animals on tour

Transportation
- Uses local transportation while on tour

Accommodation
- Tours stay in locally run hotels/accommodations
- Selects accommodation providers that have sustainability programs in place
- Most/all of our suppliers have sustainability programs in place

Company Culture
- Hosts community-building or sustainability projects for staff to partake in
- Educates people about sustainability through our marketing

 
Questions & Answers
Are airport transfers included in this tour?

Yes. Please keep an eye out for our driver from Relasitic Asia, who will meet you at the airport holding a sign with your name on it.

Are all entrance fees included in the price?

Yes, all entrance fees are included as written in your itinerary.

What are the visa requirements for the tour?

Visa requirements vary depending on your nationality and the country you enter. We recommend staying up to date with visa requirements. We recommend contacting your local embassy for details.

Vietnam: Visa applications can be made online, costing around US$25 per person.
Cambodia: Visa applications can be made online, or obtained on arrival, costing around US$30 per person.
Laos: Visas can be obtained on arrival, costing around US$40 per person.
Thailand: For most travelers, visas aren't required.

Do you offer discounts for children?

Children 1-10 years old may be eligible for a discount of up to 25%. Please advise us in advance if you are traveling with children and infants. Our team will advise on any discounts and arrangements to ensure your little ones feel welcome on tour.

Are flights included in this tour?

The in-tour flights are included as written in your itinerary. Any flights before and after the tour (including international flights to and from your country) are not included.

Do you have English-speaking tour guides?

Yes, you will have a professional English-speaking guide for your tour. We also have French, German, and Spanish-speaking guides available on request, but a surcharge will apply.

Are vaccinations required for this tour?

For visiting South-East Asia, it is recommended (but not mandatory) to be vaccinated against Hepatitis A and B, Japanese Encephalitis, Typhoid, and Covid-19. Covid-19 vaccination certificates may be required. Please get in touch with our team before booking your trip to get the latest vaccination and certificate updates.

Can you assist with pre or post-tour accommodation?

Yes, we can arrange accommodation before and after the tour for you. Simply request it from our team, and they will assist you.

Is the tour coach air-conditioned?

Yes, all coaches and private cars we use have air-conditioners.

Is there a limit to luggage that can be brought on the tour?

Yes, the limits are 20 kg of checked-in luggage per person.

Is there a supplement for solo travelers?

Yes, solo travelers are required to pay a mandatory single supplement. Prices for solo travelers are available on the Book Now page for your tour.

What is the standard of the hotels on tour?

It depends on the tour, but generally, we have different options from 3 to 5 stars hotels. Please check the accommodation details and the hotel list in the tour description.

What is the tipping policy?

Tips are not mandatory on a Realistic Asia tour. Still, if you are happy with the service, we recommend tipping US$3 per person daily.

Will I know all the accommodations' names and details before I depart?

Yes, after you book the tour, we will send you a booking confirmation with all the travel details for your tour.

Are there any ATMs available at the destinations?

There are ATMs at bank offices, big hotels, and shopping malls. In small shops, cafes, remote areas, and islands, it's a good idea to have cash on hand as ATMs and banks aren't always available.
Contact our Travel Experts
+1 844 311 8331
24/7 Support
Our team of experienced tour specialists have travelled to hundreds of countries around the globe and have decades of first-hand travel experience to share. Contact us now to have all of your tour-related questions answered!