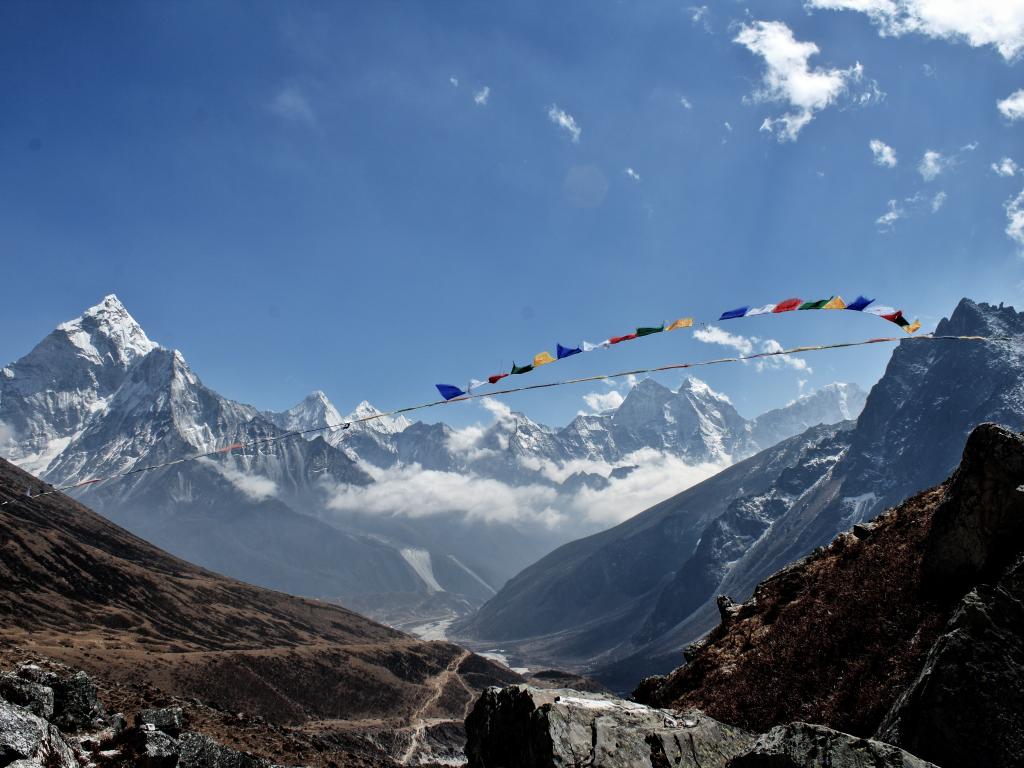 Best time to visit Nepalese Himalayas
Best time to visit Nepalese Himalayas
Trekking in the Nepalese Himalayas is an experience bound to be filled with vibrant rhododendron forests, dramatic peaks that stand tall against the horizon, and striking alpine rivers. However, if you don't plan your travels according to the seasons, you might just miss out on the experience of a lifetime. 

When planning your expedition to Nepal, before you start thinking about when you should visit, you will need to narrow down your search to either the Everest region or the Annapurna region, as there are a few key differences between these two regions that could make or break your trekking experience. The main similarity between the two regions is that both are best experienced in the autumn months, from September to November before the harsh winter sets in, and during February to May as it will be dry and sunny. High season in Nepal is from October to November, which is when accommodation and some tours are likely to be booked out in advance. 

Trekking in the Annapurna region 
In the Annapurna region, the exposure to harsh conditions of the summer monsoon period is less extreme, and there will be less rainfall compared to the Everest region. It is possible to trek the Annapurna region all year-round. 
If you do hike during the monsoon season, there is a risk the main peaks will be surrounded by clouds.
While there will be less rainfall during the summer monsoon, the trails will still be slippery, and there will be many leeches in the area. If you can cope with the rain and a few leeches, the summer months are ideal as the trails are much quieter. 
During the summer monsoon season, the weather will drop and the humidity will be much less which makes for ideal hiking conditions. 
Trekking in the Everest region
The climate and weather conditions in the Everest region are much more extreme and are subject to huge swings in temperature and rainfall. 
Rainfall during the summer months (June to August) will often cause closures of some trails or lodges, and the number of leeches will be much higher compared to the Annapurna region. There is also a much higher risk of landslides during this time. It is best to avoid trekking during the summer months as almost 70% of the annual rainfall will occur during this period. 
While February to May and September to November are the most popular months to trek in the Everest region, there is a risk that haze from the humidity will obstruct the view of some peaks. 
For botany enthusiasts, the rhododendrons will be in full bloom (and quite a spectacular sight) thanks to the short, torrential bursts of rain that occur almost daily.