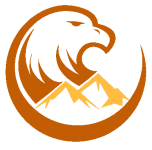 Peregrine Treks and Expedition Pvt Ltd
Headquarters in Kathmandu, Nepal
View all tours
Number of tours

71
Age Range

1-80
Number of reviews

291
Rating

5.0

/5
Response rate

100%
Response time

4 hours
Peregrine Treks and Expedition Pvt Ltd Tours
Peregrine Treks and Expedition Pvt Ltd Videos
Peregrine Treks and Expedition Pvt Ltd Guides
Questions & Answers
Are you able to organize accommodation before or after the tour?

If you require additional accommodation please do not hesitate to contact our team of Travel Experts as this can be arranged for you for an additional cost however it is subject to availability, so please let our team know as soon as possible.

Do you arrange airport transfer services?

Definitely! Once you have a confirmed booking make sure you contact our team of Travel Experts to organize this service for you.

What kind of tours does Peregrine offer?

At Peregrine, our specialty is putting together private tours; we believe this is a more meaningful and rewarding experience. Private trips are tailor-made itineraries built around your travel dates and personal interests. In contrast, group trips (which is what most tour companies offer) are pre-packaged and depart on specific dates. Group trips are also open for others to join, whereas private trips are just for you.

How much luggage can I take on domestic flights?

For mountain flights, you're allowed 5kg for carry-on and 10kg for checked-in luggage. For non-mountain sector flights, the check-in allowance increases to 20-25kg. 

Are hotels included in the tour price?

Our specialists organize complete tours, meaning everything is taken care of from when you arrive in Nepal to when you leave, including all of your accommodation. We recommend letting the specialist organize your accommodation, as this saves you time, and they know the best places to stay based on your style, budget, and preferred neighborhood—just let them know your preferences. That being said, you can organize your hotels, as well, and let your specialist know you're organizing them on your own.

Are there any extra expenses not included in my tour price?

Personal expenses (tips, soft drinks, bar bills, laundry, telephone calls, donations, extra snacks, etc.) are not included in your trip price. If you're going trekking, the only things you'll need to pay for out of pocket are wifi and battery charging (when available), extra meals outside of what's included, alcohol, and soft drinks.

Do I need to bring my sleeping bag on a Peregrine trek?

Yes. We recommend bringing your own lightweight sleeping bag from home or renting one in Kathmandu. Most teahouses also have blankets you can use; in the warmer months, you may want a sleeping bag liner to use with the blankets, and in the colder months, you'll want a warmer winter sleeping bag.

Are permits included in the tour price for my Peregrine trek?

Yes. All of the necessary permits for your trek are included in the price and will be arranged for you before your trek. For certain restricted regions (like Manaslu, Upper Mustang, Upper Dolpo, etc.), you'll need a full day in Kathmandu before your trek, as your specialist will need your passport for the permit registration.

What date do Peregrine treks start?

Your trek starts on the date that works best for you, given all of the tours our specialists organize are tailored to your travel dates. Typically, you need at least 1-2 days in Kathmandu before your trek for your specialist to organize the necessary trekking permits.

Where can I store my luggage during my Peregrine trek?

You can leave your additional luggage at your hotel in Kathmandu or the company office of your specialist. Either way, your luggage will be waiting for you at your hotel when you return from your trek.

What trekking gear should I purchase before my Peregrine trek?

In Kathmandu, you can buy virtually everything you need for trekking—from down jackets to water bottles. There are various authentic name-brand stores and a large selection of knock-off products that are reasonably good quality. It's still worth bringing your gear if it doesn't take up too much weight, especially your trekking boots, to avoid any potential issues when purchasing new shoes. Here's a complete list of what to pack for your trek.

How much should I tip the Peregrine guide and porters?

Tipping is not required but is expected and depends on how happy you were with the service. Guides (both for trekking and cultural tours), porters, and drivers are typically given a tip at the end of your service. Here's everything you need to know about tipping and suggested amounts.

How challenging are Peregrine treks?

It purely depends on your fitness and experience hiking mountains. In the Himalayas, a trek's difficulty depends on the steepness of the trail, the general altitude, and the duration of the trek. Generally, the higher you go the more complex the trek becomes. Most treks in the lower foothills (Ghorepani, Ghandruk, and Pikey Peak) are relatively moderate, with few challenging days. For higher-altitude treks (Everest Base Camp, Gokyo, Annapurna Circuit, and Nar Phu), the treks involve longer days.

What is 'teahouse' trekking with Peregrine?

Teahouse trekking refers to staying at a small local lodge or mountain hut each night of your trek. The lodges are basic and consist of 5-10 rooms with a common area for eating and hanging out. Most treks in Nepal are teahouse treks where local community members run the lodges. To see what teahouses are like, check out our article on teahouse trekking.

How long do we trek each day on a Peregrine tour?

Most mountain treks involve 4-6 hours of trekking. When you consider your day starts at 8 am and ends around 4-5 pm, it's not too arduous as you'll be taking several breaks and stopping for lunch along the way. The higher you get in elevation (especially in the Everest region), the shorter your trekking days will get to ensure you don't gain altitude (and thus altitude sickness) too quickly.

Do I have to carry my gear on a Peregrine trek?

You'll carry your daily essentials (sun block, water, heat, light jacket, and camera), but your porter will carry the bulk of your gear, such as extra clothing and overnight essentials. Porters are especially helpful for longer treks where you'll carry more gear. For shorter treks (2-3 days), you may opt to have a guide if you're comfortable carrying your gear, but hiring a porter is a great way to support the local economy and is quite affordable.

How much can Peregrine porters carry?

Porters typically carry up to 30kg max. (to ensure they're not overloaded). For fragile items, such as cameras, it's still best to carry them yourself. If you have more than 15kg, please carry the extra weight in your day pack. 

What is the ratio of guides & porters to group size?

There usually is one guide for every five people. More significant than five, an assistant guide will likely join the group and stay back with slower walkers if the group splits up during the day. For porters, there is one porter to every two trekkers.

Do Peregrine guides speak English and have first aid training?

All of the guides our specialists work with speak fluent English and have many years of experience guiding foreign travelers. It's a requirement that they all are trained in first aid as well as carry a first aid kit with them during the trek.

What is the usual group size for a Peregrine trek?

For group treks (which start on a specific date and are open for travelers to join), the group size can range from 2-10 people but typically ends up being around 4-6 people.

What happens if I fall ill during a Peregrine trek?

If you fall ill during your trek, the course of action depends on what's wrong. If it's altitude sickness, moving to lower altitudes and taking altitude medication will solve most cases; if it's pretty severe, your guide will arrange for an emergency evacuation by helicopter (be sure that emergency helicopter rescue is covered in your travel insurance). If you have a stomach sickness or other food or water-related illnesses, your guide will have medication on-hand for most common illnesses.

When do I meet my Peregrine trekking guide?

You usually meet your trekking guide once you're in Kathmandu. You'll have a full briefing on the trek at the start of your trip, where you'll meet your guide, be able to ask questions and receive all the information you'll need for the trek. Sometimes due to logistical restraints, your guide may also meet you at the airport for the flight to the beginning of your trek.
Contact our Travel Experts
+1 844 311 8331
24/7 Support
Our team of experienced tour specialists have travelled to hundreds of countries around the globe and have decades of first-hand travel experience to share. Contact us now to have all of your tour-related questions answered!