About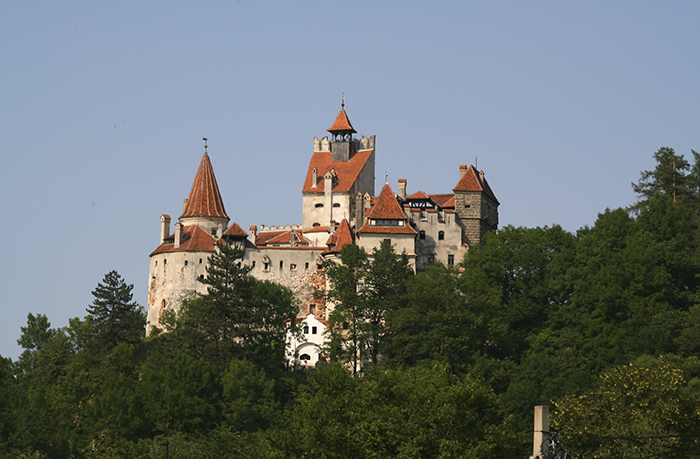 Halloween is the perfect holiday for lovers of all things spooky and unexplained. Whether you're a believer in the...darker side of things or not, Halloween totally has something to offer you. Love dressing up? Check! Love scary movies? Check! Love eating what can only be described as a negligent amount of sweets? Halloween has it all.
North Americans are well acquainted with the Halloween tradition of trick or treating. Every year on October 31st, children go door to door dressed as their favourite fictional characters and utter the words 'trick or treat' in exchange for candy. You read that right, it's really that easy to get free candy from strangers. Exactly how this tradition first began remains a bit of a mystery but it's been a popular way to celebrate Halloween in North America for an estimated 100 years.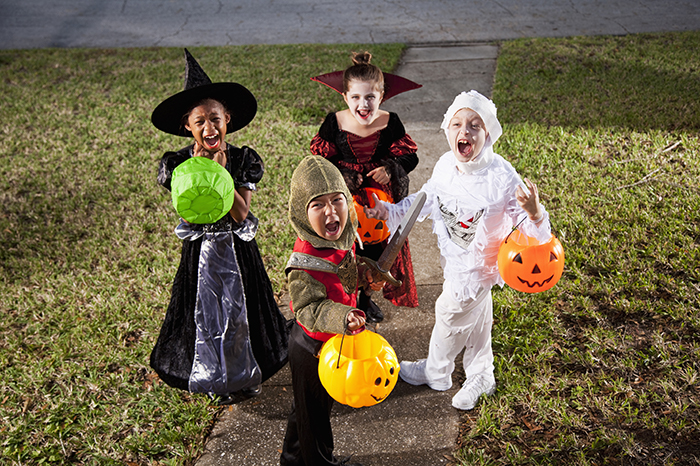 But Halloween is more than just an excuse to get cavities while dressed as Iron Man. Some consider October 31st to be the optimum time to reach deceased loved ones through the use of items like Ouija boards. Others choose to celebrate by exploring abandoned buildings and visiting haunted houses (both "real" and manufactured), participating in horror movie marathons and generally embracing all things dark and creepy. But why is Halloween considered a day for the dead?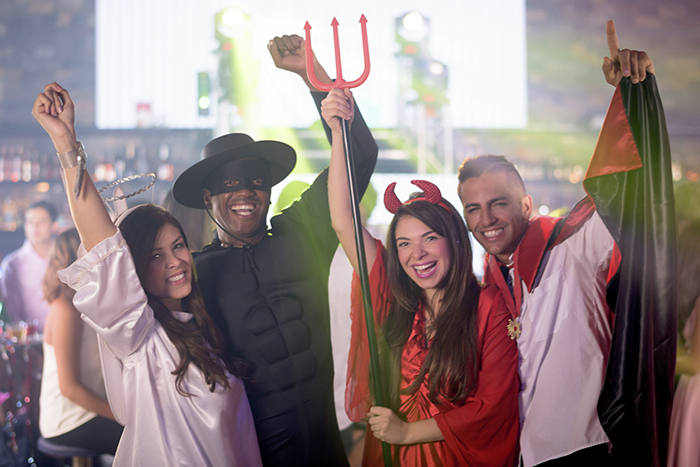 History
As mentioned above, trick or treating is a popular staple of Halloween and began approximately 100 years ago though its origins are much older. Descriptions of events very similar to modern celebrations of Halloween can be found in texts that describe ancient Celtic festivals, early Roman Catholic holidays and even the medieval times.
In ancient times (think pre-Christian), the Celtic festival of Samhain was celebrated on the night of October 31st. The Celts believed that the dead used the night of Samhain to return to Earth. To celebrate, people would hold large gatherings at bonfires and pay homage (sometimes by providing sacrifices) to honour their deceased loved ones. In some villages, residents would dress in animal skins and wear masks in order to go unnoticed by potentially malevolent spirits. They would also lay out banquets with food and drinks to appease these ill-intentioned ghosts.
By the time the ninth century came around, Christianity was spreading through the Celtic lands and old traditions merged with newer ones. Around 1000 A.D. the church designated November 2nd as All Souls' Day, a time to honour the deceased. These celebrations retained some of their pagan Celtic roots with their use of bonfires and masks. Poorer villages would visit the homes of the wealthy to receive pastries referred to as "soul cakes" in exchange for the promise that they would pray for the wealthy family's dead relatives. In Scotland and Ireland, children would dress up in costume and entertain neighbouring households with a song or trick in exchange for food or money. This practice is probably the closest to modern day celebrations of Halloween.
Also if you've ever been told to be wary of black cats, you can give credit to medieval celebrations of Halloween. In the Middle Ages, everyone and their mom seemed to have witch-fever. They feared witches so strongly that they began to believe that these magical ladies were capable of transforming into cats to avoid detection. Funnily enough, this superstition has managed to stand the test of time and to this day people are warned not to allow black cats to cross their paths.
Useful Information
How to Get There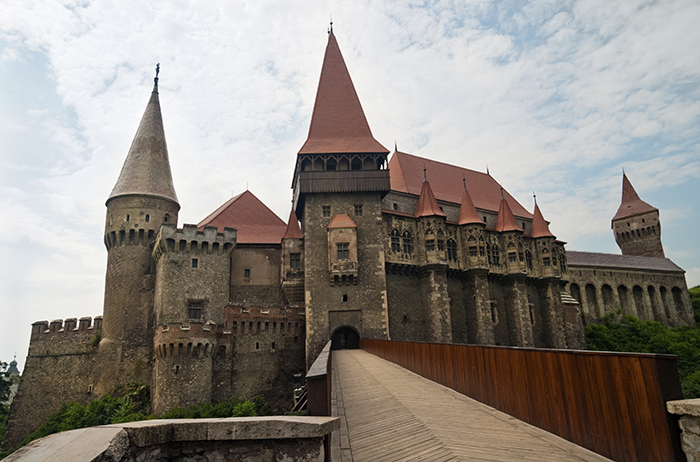 Consider for a moment which supernatural figures dominate pop culture. Werewolves have been picking up steam lately, Harry Potter and his witchy friends dominated the early 2000s, but who has truly been able to stand the test of time? Vampires, but not the sparkingly kind...the one and only...Count Dracula!
The only way to celebrate Halloween like a true believer is to venture all the way to Transylvania, home of Dracula's mythical castle. Known as Bran Castle, this famous home is in Transylvania, Romania, a few hours drive from the country's capital, Bucharest.
By Train: (and then bus): Board a train at Gara de Nord station that departs to Brasov. In Brasov, go inside the train station and ask to go to Bran Castle by bus. As the routes sometimes change, it's best to ask at the info desk upon arrival. But generally bus terminal No. 2 Brasov provides regular rides between Brasov and Bran - Moeciu and return trips, with departures every 30min, and every hour during weekends.
Be prepared to wake up early if you want to reach Bran before the day's end. The entire journey takes several hours (approximately 3.5). You will also have the option of taking a taxi directly to the castle from Brasov, but it is expensive. The train ride costs about €10.
By Car: Renting a car is the optimal choice for getting yourself to Bran. From Bucharest, head north on DN1/E60, pass by Ploiesti, continue to follow DN1/E60, after Azuga turn left on DN73A, at Rasnov turn left onto DN73/E574, drive 10KMs and Bran Castle will be on the left.
If you're driving to Bran Castle from Brasov, head northwest to Rasnov on DN73/E574, continue straight to Bran, castle will be on the left.
Driving in Romania is a completely different experience from most places. Be prepared to embrace your inner Nascar driver!
By Taxi: From Brasov to Bran, Bratax.ro provides taxi services in cars with A/C, English speaking taxi drivers and cost about €20.
A ride to Bran Castle from Bucharest, takes about 2.5hrs drive. At Otopeni-Bucharest Airport there is a taxi station right in front of the international arrivals. This trip will cost you approximately €80.
Where to Stay
Just because Dracula's Castle is at the top of your Halloween to-do list doesn't necessarily mean you want to stay that close to the castle itself. Travellers have said that there isn't much to do in Bran so although the commute will be longer, it's suggested that you stay in and around Brasov.
Bran is a village with less than 6,000 people while Basov is a city with over 200,000 residents. There are many guest houses to choose from along the way but as long as you stay near the main train station in Brasov you should be able to enjoy the perks of a staying in a bigger City while also having easy access to Bran via train.