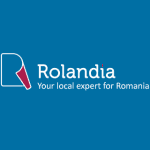 Number of tours

25
Age Range

15-75
Number of reviews

127
Rating

4.8

/5
Response rate

100%
Response time

9 hours
Written on August 31st, 2022

We enjoyed a fabulous 5-day tour of the Transylvania region in Romania. Our guide and driver, Andrei Nicu, took care of every detail so we were free of any worr…

Read more

Written on August 13th, 2022

If you're craving an outdoor adventure, this is the perfect trip with fantastic hikes and spectacular scenery over the Carpathian Mountains. For three days, Ale…

Read more

Written on May 20th, 2022

Great tour with the major sites in Transylvania. The accommodations were elegant for the cost of the tour. Some of them restored historic buildings with painted…

Read more

Written on November 12th, 2021

Marcel was phenomenal and I would happily take any tour he gives.

Rolandia commented on this review

Hello Kevin! Thank you for your feedback. I hope that you will come back to Romania to discover the rest of the country.

Written on November 12th, 2021

I returned last month from Romania. The hotels were perfectly picked up in the city center. Rolandia put together an amazing itinerary and every detail was arra…

Read more

Written on November 2nd, 2021

Roland is and Marcel (the tour guide) was very good; Although COVID restrictions meant some aspects of the tour had to be changed Rolandia made every effort to …

Read more

Rolandia commented on this review

Hello! Indeed organizing a tour in the middle of COVID restrictions involves some changes. We are glad that you enjoyed the tour and Marcel's company. Regards, Rolandia Team

Written on September 29th, 2021

This was the perfect tour for me. We got to all the places my Romanian friends said I must visit, and spent enough time to see them. There is no way I could hav…

Read more

Rolandia commented on this review

Hi Lawrence! Thank you for your feedback. We are delighted that we had the chance to have you as a guest, and I'm sure that you will recommend Romania every time will have the opportunity. Kind regards, Rolandia Team

Michael

Written on September 17th, 2021

Our guide Laurentiu was exceptional- so knowledgeable, friendly, flexible, and he constantly went out of his way to make sure we had the absolute best experienc…

Read more

Rolandia commented on this review

Hello Michael, Thank you for your feedback. Laurentiu told us that you had a lovely tour in Romania. We are delighted to have you as a guest in Romania. Regards, Rolandia Team

Written on September 17th, 2021

On this tour we saw fabulous fortifications, castles, palaces, churches, and quaint towns and villages. We also experienced some local traditions. The arranged …

Read more

Rolandia commented on this review

Hello David, Thank you for your nice words. This is our fuel for the rest of the year when we prepare new and exciting tours for our guests. Regards, Nicu

Written on September 13th, 2021

We did 3 days Transylvania tour from Bucharest, and it was amazing! The company is very professional and our driver/tour guide Alex is a super nice person. I …

Read more

Rolandia commented on this review

Hello Nicholas, Thank you for your feedback. We are delighted to have you as a guest in Romania. Regards, Rolandia Team
Questions & Answers
What is the supply voltage?

The supply voltage is 220V, 50Hz and the electricity plugs supported in Romania are CEE 7/4, CEE 7/16 and CEE 7/17.

Do you provide transportation and pick-up?

Yes, we provide airport or hotel pick-up and drop-off as well as private transportation.

Do I need a health insurance?

Even though traveling to Romania doesn't require any immunization due to the lack of infections and poisonous insects, we highly recommend getting health insurance before visiting us. Better safe than sorry.

Do I need a visa to travel to Romania if I am not an EU citizen?

Americans, Canadians, as well as citizens of Australia, New Zealand and most of the non-EU countries, do not need an entry visa to travel to Romania for stays shorter than 90 days. If you plan to stay longer than 90 days you will need to contact the Romanian Embassy to obtain a visa. All European driver licenses, as well as U.S. and Canadian, are valid for driving in Romania for 90 days from the date of entry into Romania. Entering and leaving Romania is free, no travel tax is charged.

What is the Romanian currency?

Although Romania is an EU member, the official Romanian currency is the Leu (lei), with the international abbreviation RON. It is valued at €0.2 – 0.3. The Romanian currency cannot be bought from abroad, so if you want to exchange foreign currency in RON it is best to find a local exchange office or a bank that displays 0% commission. In general, exchange offices located at the airport or near railway stations offer lower exchange rates, and usually, it's better to exchange currency at exchange offices rather than banks.

What is the spoken language in Romania?

Our official language is Romanian, a Romance language evolved from several Latin dialects. According to the Foreign Service Institute, it is one of the easiest languages to learn in the world. But don't worry, because you won't have to learn a whole new language a couple of days before your vacation. 31% of the Romanian population can speak English and over 20% can speak French.
Contact our Travel Experts
+1 844 311 8331
24/7 Support
Our team of experienced tour specialists have travelled to hundreds of countries around the globe and have decades of first-hand travel experience to share. Contact us now to have all of your tour-related questions answered!