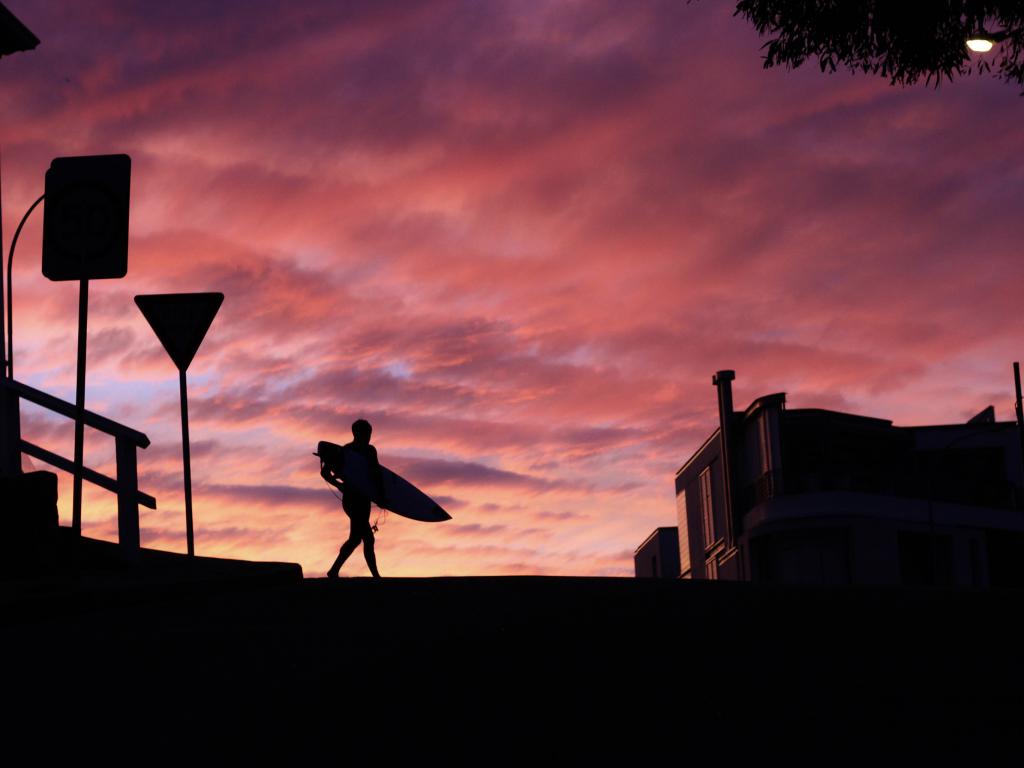 Australia Travel Guide
Australia truly epitomizes 'The Great Outdoors' and is filled with experiences that will carry you across red-hued desert plains past Uluru or to the Great Barrier Reef and beyond. Truth be told, you could spend a lifetime exploring Australia and barely scratch the surface. If ever there was a time to start your journey through the Land Down Under, that time is now.
The Highlights


Melbourne

Stylish and trend-driven. Home to an infinite number of world-class cafés. Nightlife to rival the likes of most European cities. World famous sporting events. It's no surprise that Melbourne consistently tops the list of 'Most Livable Cities in the World', which is mostly attributed to its unique culture and undeniable 'cool factor.' A trip to Melbourne is one you won't regret.

Great Barrier Reef

Casually stretching itself over 2,000 kilometres along the Queensland coastline, the Great Barrier Reef is more than deserving of its title as one of the seven wonders of the natural world. Visitors can enjoy the beauty of the reef below the surface by snorkelling or diving, or by cruising in a glass bottom boat to marvel at the vibrant displays of coral reefs and marine species below.

Daintree Rainforest

Located just an hour's drive north of Cairns, the Daintree Rainforest shares a border with the Great Barrier Reef and is the only place in the world where two UNESCO World Heritage-listed sites exist side by side. Here, you can spot wildlife, zipline through the rainforest canopy, ride through the designated trails on horseback or relax on a remote beach.
Cradle Mountain

The Tasmanian Wilderness is just one of the many great UNESCO World Heritage-listed sites in Australia, and Cradle Mountain is full of wildlife-watching opportunities. Here, you might be lucky enough to spot pademelons, wombats and maybe even a Tasmania devil or two. Once you've hiked until the sun goes down, spend time getting familiar with the gourmet, locally produced Tasmanian cuisine.

Sydney

It's hard to deny that Sydney is the most glamorous city in Australia. Where Melbourne is all about graffitied alleyways and hidden cafes, Sydney truly sparkles. With icons like Bondi Beach to the Sydney Harbour Bridge and the Opera House, this city has no shortage of 'wow moments' to impress you. Make sure you explore neighbourhoods such as Balmain, Coogee, Darlinghurst, Surry Hills and Newtown.

Kakadu National Park

Every national park in Australia has a story to tell. In Kakadu, it has been home to Indigenous people for more than 65,000 years making it one of the greatest sites to learn about the history and cultural significance of the land. A three-hour drive east of Darwin, you can discover Aboriginal rock art up to 20,000 years old or trek to the top of rugged escarpments and swim beneath waterfalls.
The Basics
The Location

Located on the continent of Oceania, Australia is surrounded by the Indian and Pacific oceans. From Dubai, a non-stop flight to Melbourne is 13h 20m, and from Los Angeles to Sydney it is roughly 15 hours direct.

Capital City

Canberra is located in the Australian Capital Territory (ACT) and is the capital city of Australia.

Main Airport

Sydney Kingsford Smith International Airport is the main hub for domestic and international travellers. It is located in Sydney in the suburb of Mascot and is 8km from the centre of town.

Code

SYD

Closest City

Sydney

Language Spoken

The official language of Australia is English. Other common languages include Mandarin, Arabic, Cantonese, Vietnamese, Italian and Greek.

Currency

Australia uses the Australian dollar. The currency code is AUD. There are plenty of banks and ATMs located in Australia and it is safe to withdraw money from all cities. Check with your bank before you travel.

Visas

All travellers to Australia, other than Australian and New Zealand citizens, are required to hold a valid visa to travel to Australia. If you are aged between 18 and 30 you may be eligible for a working holiday visa.

Electricity

Electrical current is 240V AC/50Hz using three pins. It is worth noting that this is different to the British plugs.

Vaccinations

Upon entering Australia you'll be required to fill out a 'travel history card' and in some cases, you will need proof of yellow-fever vaccination if you have stayed in a yellow-fever-infected area. Consult a travel doctor before you depart.

Emergency Calls

The phone numbers to call in case of emergency are 000 for the police, ambulance and for the fire brigade.
When to Visit
Australia Tours
Visit Responsibly

Travelling responsibly means respecting the communities, culture and environment of the places you visit. Keep these tips in mind when travelling to Australia:

Go green. Be environmentally conscious on the road by taking short showers; turning off the lights in your hotel room when you leave; and resisting the urge to collect any plants, seashells, or other natural flora.

Respect cultural differences. Before travelling, read about the local culture and customs – even just knowing the dress code and a few basic phrases in the local language will go a long way.

Support local businesses. Enjoy a more authentic experience and directly support the local economy by travelling with a local guide, eating in local restaurants, buying from local artisans, and staying in locally-owned and operated accommodations.

Wherever possible, avoid single-use plastics. Pack reusable items such as your own shopping bags, utensils, a water bottle, and a straw. These items are typically lightweight and compact, and will greatly reduce your consumption of plastics.

Be conscious of overtourism. Opt to visit the lesser-known regions of Australia or travel outside the peak season – you'll likely even get a better deal and won't have all the crowds!

Sustainable Tourism in Australia

Sustainable Travel Experiences
Whether you want to immerse yourself in nature by visiting a wildlife or nature conservancy, learn about deep-rooted culture from Aboriginal artists, or feast on locally grown fare, there are many ways to form connections and experience Australia sustainably.

Planet, Profit, and People
Australia's tourism industry is committed to sustainable tourism that creates a balanced benefit for the environment, local business, and local people. Tourism Australia, the national tourism board, has made it a priority to make sustainable tourism a priority for the local tourism industry and has enshrined their commitment within their organizational values.

Sustainability and Conservation in Australian Laws
In Australia, protecting nature and preserving cultural sites are written into the nation's laws. The Environment Protection and Biodiversity Conservation Act (EPBC Act) is a central piece of Australia's environmental legislation. The laws within the act were created to protect the environment and important cultural sites, assess the level of risk to a certain habitat or species, and determine whether development or projects that could impact protected natural or cultural sites are to proceed.
 
FAQs about Australia
Do you tip in Australia?

In Australia, you don't have to tip – ever. But you can if you want to, and this will be greatly appreciated.

What is the internet access like?

Internet connection is pretty great in Australia, and you should have no problem with day-to-day tasks like emailing or surfing the web. WiFi hotspots are often available at various public and travel locations such as stadiums, airports and hotels, however, they are not guaranteed.

Is the tap water safe to drink?

Absolutely! Consuming tap water in Australia is perfectly normal, and there are plenty of public water fountains where you can fill up a reusable water bottle.

Can I use my credit cards?

All major international credit cards are widely accepted in Australia. Be sure to check with your bank for details but generally, you should be able to take money out at ATMs with your international debit cards.

What are the public holidays?

Australia's National Public Holidays include New Year's Day, Australia Day, Good Friday, Easter Monday, Anzac Day, Christmas Day and Boxing Day. All other public holidays are individually declared by the state and territory governments.

Is Australia safe to travel?

Of course! Australia welcomes many tourists every year, however, visitors must always use common sense when travelling in Australia. However, it is generally safe and pretty amazing for solo travellers, families and small or large groups to explore.
A TRAVEL MAGAZINE BY TOURRADAR