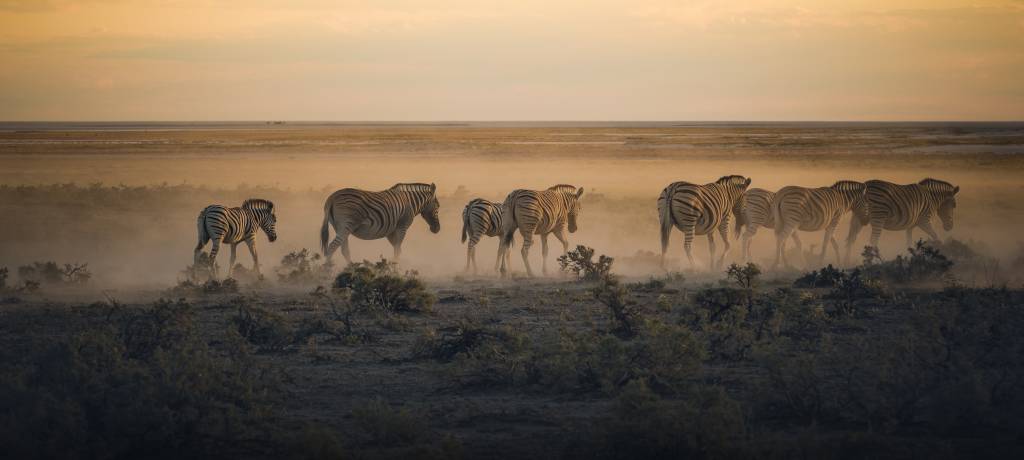 Maps of Etosha National Park
Making the journey to Etosha National Park is sure to become one of your most treasured travel memories! This stunning reserve is located in northwestern Namibia, and travellers have the opportunity to visit nearby countries in Africa, such as Botswana. Before you set out, familiarize yourself with our maps to discover the best of Etosha National Park. 
See all Etosha safaris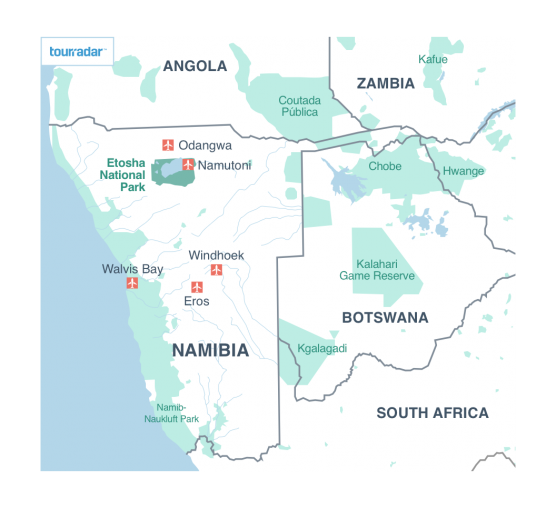 Etosha location map
Located in northwestern Namibia, a country on Africa's west coast, Etosha National Park is located near Odangwa and Namutoni airports. Other airports in the country include Eros, Windhoek, and Walvis Bay. Larger airports such as Windhoek are often serviced by more international flights, but travellers are able to take a connecting flight nearer to Etosha National Park.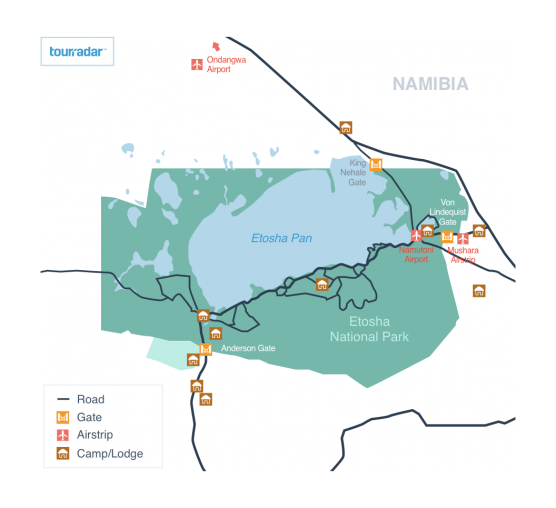 Etosha road map
Etosha National Park is well-serviced by road networks, making the journey to the reserve easier than those to more remote national parks throughout Africa. There are three gates to the park: Anderson Gate, to the south, Von Lindequist Gate, to the east, and Nehale lya Mpingana Gate, to the north. Around each of these gates, travellers will find camps and lodges (both outside of and within the park's limits). In addition, there are two airports - Namutoni airport and Mushata airstrip - very near the Von Lindequist Gate.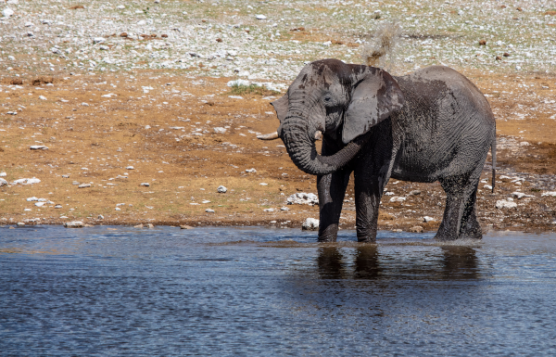 How to get there
Now that you know where to find the best spots in Etosha National Park, you'll need to know the best way to get there! Click here to discover the best way to reach the park, no matter where your starting point is.
More on 'how to get there'
Most popular Etosha safaris
A TRAVEL MAGAZINE BY TOURRADAR