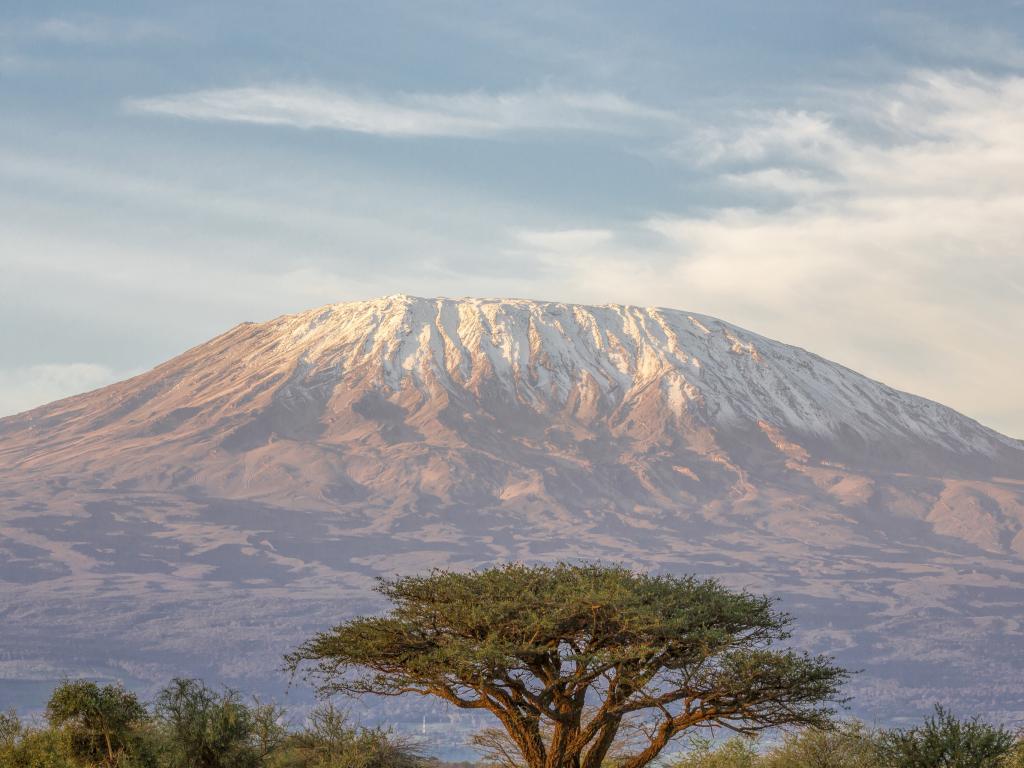 Northern Circuit - Kilimanjaro
Offering unparalleled scenery, excellent acclimatisation, and a great success rate, the Northern Circuit route is a fantastic Kilimanjaro trek for both beginners and experienced hikers. If you're considering climbing Africa's highest mountain, read on to learn what it takes to tackle Kilimanjaro's Northern Circuit route.
See all Northern Circuit tours
Nine-day Northern Circuit route itinerary
The Northern Circuit route can be completed in either eight days or nine days (but it's recommended to choose the longer route as it offers more time to acclimatise). Below is a day-by-day itinerary for the nine-day route. 
DAY
START
ALTITUDE (M/FT)
FINISH
ALTITUDE (M/FT)
TIME (HRS)
DISTANCE (KM/MI)
1
Londorossi Gate
2,360m/ 7,742ft
Mti Mkubwa
2,895m/ 9,498ft
3-4
6km/ 4mi
2
Mti Mkubwa
2,895m/ 9,498ft
Shira 1 Camp
3,505m/ 11,500ft
5-6
8km/ 5mi
3
Shira 1 Camp
3,505m/ 11,500ft
Shira 2 Camp
3,810m/ 12,500ft
3-4
7km/ 4mi
4
Shira 2 Camp
3,810m/ 12,500ft
Lava Tower
4,630m/ 15,190ft
3-4
7km/ 4mi
Lava Tower
4,630m/ 15,190ft
Moir Hut
4,200m/ 13,800ft
2-3
7km/ 4mi
5
Moir Hut
4,200m/ 13,800ft
Buffalo Camp
4,020m/ 13,200ft
5-7
12km/ 7mi
6
Buffalo Camp
4,020m/ 13,200ft
Third Cave
3,870m/ 12,700ft
5-7
8km/ 5mi
7
Third Cave
3,870m/ 12,700ft
School Hut
4,750m/ 15,600ft
4-5
5km/ 3mi
8
School Hut
4,750m/ 15,600ft
Uhuru Peak
5,895m/ 19,341ft
6-8
6km/ 4mi
Uhuru Peak
5,895m/ 19,341ft
Mweka Camp
3,068m/ 10,065ft
4-6
12km/ 7mi
9
Mweka Camp
3,068m/ 10,065ft
Mweka Gate
1,640m/ 5,380ft
3-4
10km/ 6mi
FAQs: How to climb Kilimanjaro
Kilimanjaro Routes
Machame Route. Distance: 62 km, average duration: 6-7 days, success rate: 75%-85%
Marangu Route. Distance: 72 km, average duration: 5-6 days, success rate: 50% 
Lemosho Route. Distance: 70 km, average duration: 7-8 days, success rate: 65%-90%
Rongai Route. Distance: 73 km, average duration: 6-7 days, success rate: 65%-80%
Shira Plateau Route. Distance: 56 km, average duration: 7-8 days
Umbwe Route. Distance: 53 km, average duration: 5-6 days, success rate: 60%-70% 
Northern Circuit Route. Distance: 98 km, average duration: 8-9 days, success rate: 95% 
Kilimanjaro tours & trips
A TRAVEL MAGAZINE BY TOURRADAR