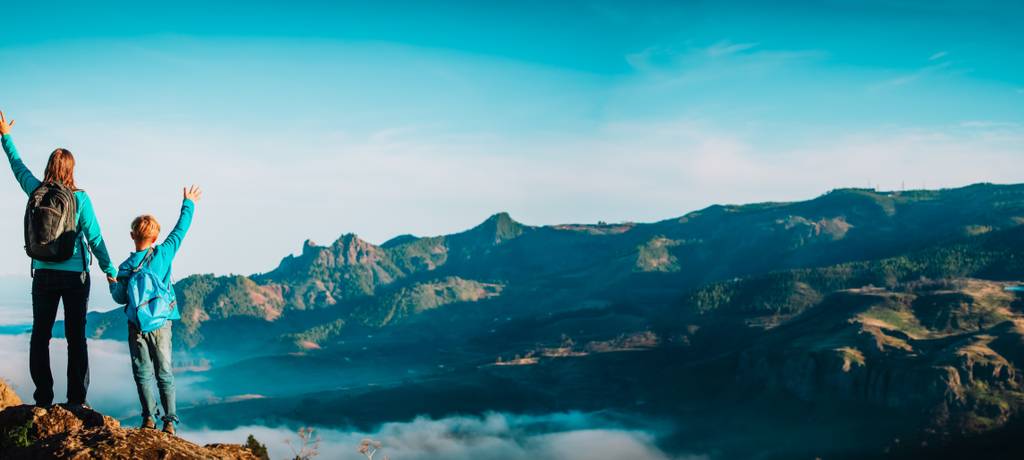 Family Tour Companies & Travel Agencies
Compare from over 115 different travel agencies to find the perfect adventure for your next family vacation. Discover the best family tour companies highly rated by our past travellers. Whether you're looking for a family adventure in Italy or a tropical escape in Vietnam, there are many family travel agencies to choose from offering private, group and tailor-made trips right here on TourRadar.
Best Global Family Travel Agencies
Top 5 Family Travel Agencies
Along with being well-known travel brands, these global tour operators also offer a dedicated selection of top-rated family adventures. Intrepid Travel offers many specialized family tours to Vietnam, the Galapagos, India and many other destinations across the globe.
Best Local Family Travel Agencies
Do you strive to support local companies when you travel? Our Travel Experts have reviewed and shortlisted five of the top local tour operators who have received outstanding reviews from past TourRadar travelers.
1
BH Lanka Tours
As one of the top operators in Sri Lanka, BH Lanka Tours offers a range of group, private and tailor-made adventures. Venturing outside of the tourist hotspots, this local agency invites you to an authentic experience in the Indian Ocean - from the wonders of Sigiriya Rock to pristine Maldives beaches.
2
Active Adventures
Active Adventures is New Zealand's most globally diverse adventure travel company. With a strong love of life and exploring the great outdoors, this local operator proudly offers incredible, fully-guided private and group adventures to some of the most scenic places in the world.
3
Bindlestiff Tours
As experts in small group adventure travel, Bindlestiff Tours takes you to some of the most incredible destinations in the USA, Canada and Alaska. See the best of the West with affordable private and group adventures exploring everything from canyons and mountains to glaciers and deserts.
4
Marina Travel
This family-owned travel company offers authentic Icelandic adventures hard to find anywhere else. With localized in-depth experiences and itineraries to unique locations, get off the beaten track with a private, group, or tailor-made tour with Marina Travel.
5
Sicily Activities
Offering bespoke trips with luxurious experiences, Sicily Activities hosts a range of private, tailor-made and group adventures. Connect with the locals through in-depth experiences or indulge in organic Sicilian food and wine with an intimate touring experience to the heart of the Mediterranean.
Best Family Travel Agencies by Destination
Top Family Tour Operators by Continent
Already know where you'd like to go? Browse through our list of family tours categorised by continent or explore the top-rated operators below.
Top Countries for Family Tours
Family Travel Companies: FAQs
How can I find the ideal family-friendly tour?

Finding the perfect family adventure is a breeze on TourRadar, in fact, you'll find a growing list of 115 companies that offer family tours worldwide. Check our recommendations above to see if one of the top-rated companies suits you, or browse the full range of family adventures and use our handy filters to narrow down your options.

Can I stay in 5-star accommodation with a child?

Yes, absolutely! TourRadar has a varied range of family tour operators that offer all types of accommodation, from camping and B&Bs to 5-star hotels and child-friendly resorts. For further information, or to see if your adventure offers accommodation upgrades, please reach out to our Travel Experts.

How active do I have to be to participate on a family tour?

Your level of activity will depend on the family tour and activities you select. For example, if you choose a cycling holiday, then you'll be cycling for several hours a day. If you go for a more relaxing option such as a river cruise, then chances are you won't be doing anything too physical. There are family tours available for all levels of activity.
Try a tailor-made family adventure
Deciding on the perfect family tour company can be tough. Finding the right itinerary, activities suitable for all ages, and meals to satisfy even the fussiest critics can be quite the challenge, so why not let our TourRadar Travel Experts do the hard work for you? Learn more about our tailor-made family trips and how you can create your own adventure (without the hassle!) from scratch. 
Tell me more

Latest Family Travel Deals