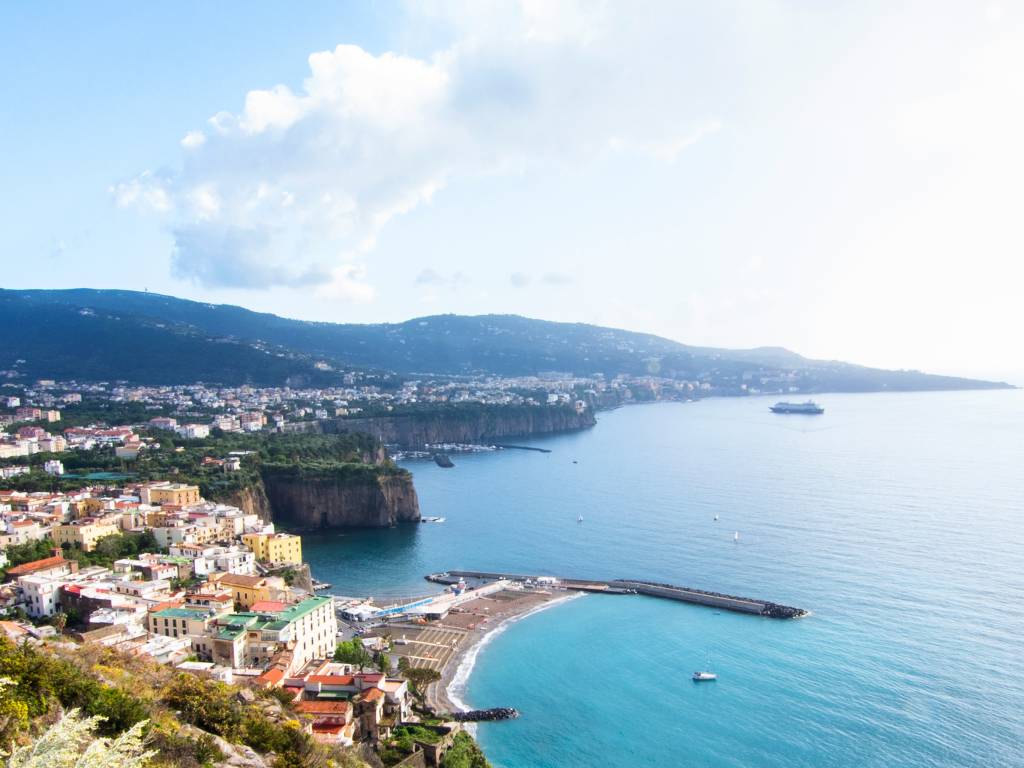 Italy Travel Guide
Italy is a country that succeeds in pleasing everyone, from its impressive ancient ruins, culture and colourful cities to its spectacular landscapes. You could be enjoying pasta overlooking the rolling hills of Tuscany or admiring the glistening waters of the Amalfi Coast, but regardless of your unique travel dream, Italy will show you la dolce vita.
The Highlights
The Colosseum

Otherwise known as the Flavian Amphitheatre, the Colosseum is in the centre of Rome, and the largest amphitheatre ever built. It's famous for its impressive long-standing structure (completed in 80AD) and the gladiatorial contests and public spectacles that occurred within its grounds.

Leaning Tower of Pisa

Much more than a simple tourist photo opportunity, the Leaning Tower of Pisa is a worthwhile visit. The bell tower took 199 years to be completed due to military battles, allowing the unstable foundation to set and keep the tower from toppling and therefore making it a huge attraction.

Lake Garda

Lake Garda is a resort area with a sweeping lake - the largest in Italy - and dramatic mountain scenery. There are plenty of Roman ruins to be explored, as well as lakeside walks at Gardone Riviera, Toscolano and more. The southern part of the lake is slightly busier than to the north.
Amalfi Coast

The Amalfi Coast is a 50km stretch of coastline, listed as a UNESCO World Heritage Site. A visit here will have you mesmerised by the lemon groves, rugged cliffs and pastel-coloured villages. Main sites include the Cinque Terre and Sorrento.

Blue Grotto, Capri

The Blue Grotto is a cave on the island of Capri in southern Italy. Sunlight enters the cave through an underground chamber that illuminates the cavern in a vivid blue hue. When the water is calm, tours on rowboats can take you into the grotto to witness the spectacle.

Pompeii

Home to Europe's most intriguing archaeological site, the ruins of Pompeii near Naples are haunting yet fascinating. Walk around the ancient town once buried under 4-6m of volcanic ash from the looming Mt Vesuvius.
The Basics
The Location

Italy is a European country with a long Mediterranean coastline and borders France, Switzerland, Austria, Slovenia, as well as the sovereign states of San Marino and Vatican City. It takes just over two hours to fly from Paris and London to Rome.

Capital City

Rome is centrally located within Italy and its history dates back to 753 BC, with ancient ruins scattered throughout the city, such as the Colosseum. The independent country of Vatican City is also located within Rome's city boundaries.

Main Airport

Rome's Leonardo da Vinci-Fiumicino and Milan's Malpensa Airports are the busiest in Italy for international visitors, both of which are well-connected to other areas of the country.

Language Spoken

The official language of Italy is Italian. In major cities and tourist hubs, English is commonly spoken.

Currency

Italy uses the Euro. The currency code is EUR. Exchanging currency prior to your trip is a common option, but you can also exchange at your arrival at the airport or withdraw money from ATMs during your stay.

Visas

Citizens of Australia, Canada, Japan, New Zealand, and the USA and EU do not require a visa for tourist visits of up to three months. Note that the total stay within the Schengen area must not exceed three months in any six-month period.

Electricity

The electrical standards are European (220V/50hz), meaning you'll require the Europlug/Schuko-Plug with two round prongs.

Vaccinations

No vaccinations are required or recommended for travel to Italy.

Emergency Calls

The phone number to call in case of emergency is 113 nationally for general emergencies, 112 for police and 118 for medical emergencies.
When to Visit
Italy Tours
Visit Responsibly

Travelling responsibly means respecting the communities, culture and environment of the places you visit. Keep these tips in mind when travelling to Italy:

Go green. Be environmentally conscious on the road by taking short showers; turning off the lights in your hotel room when you leave; and resisting the urge to collect any plants, seashells, or other natural flora.

Respect cultural differences. Before travelling, read about the local culture and customs – even just knowing the dress code and a few basic phrases in the local language will go a long way.

Support local businesses. Enjoy a more authentic experience and directly support the local economy by travelling with a local guide, eating in local restaurants, buying from local artisans, and staying in locally-owned and operated accommodations.

Wherever possible, avoid single-use plastics. Pack reusable items such as your own shopping bags, utensils, a water bottle, and a straw. These items are typically lightweight and compact, and will greatly reduce your consumption of plastics.

Be conscious of overtourism. Opt to visit the lesser-known regions of Italy or travel outside the peak season – you'll likely even get a better deal and won't have all the crowds!

Sustainable Tourism in Italy

Ecotourism in Italy
Home to the highest number of UNESCO World Heritage Sites in the world, Italy recognises the importance of making preservation a key factor in their tourism sector. The region has developed sustainable projects aimed at educating tourists on the impact of tourism in small villages like the famous Cinque Terre. In fact, tourists are able to help preserve the scenic Cinque Terre homes by taking part in building stone walls for the towns.

Italian Climate Network
The Italian Climate Network (founded in 2011) is a non-profit organisation that strives to raise awareness on climate change and other environmental issues. Working at both a national and international level, it brings together its citizens, advocates, fellow NGOs, and businesses who are committed to solving the current climate crisis.

Italy Goes Organic
Italy is leading the way in Europe with organic, chemical-free farming – more than 15% of their agricultural area is committed to organic production. Moreover, Italy is home to approximately 26% of the world's organically farmed vineyards. With more than 15 quality-control organisations across Italy monitoring the wine producers' green practices, sustainability plays an important role in their wine industry.
 
FAQs about Italy
Do you tip in Italy?

In restaurants, you usually do not need to tip as a service charge of 10-15% is added to the bill. While it is not customary to tip in Italy, foreigners often do, so it is not uncommon and it will be appreciated if you think service was exceptional.

What is the internet access like?

Most accommodation offers free wifi to guests and sometimes a computer for guest use. Otherwise, cafes and bars often offer free wifi. If you have a local SIM, you can register to use public wifi hotspots in cities such as Rome, Bologna and Venice.

Is the tap water safe to drink?

Yes. If it's not, it will be clearly marked.

Can I use my credit cards?

While it's always a safer option to keep cash on hand, credit cards are widely accepted. However, American Express is less likely to be accepted than Visa and MasterCard.

What are the public holidays?

Italy has 12 public holidays. As well as the common ones such as Christmas, New Year's and Easter, they have Liberation Day in April (commemorating the end of WWII in Italy), Republic Day in June (celebrating the birth of the Italian Republic) and more.

What are the toilets like?

Depending on where you are in Italy, they can vary from squat toilets to regular, with a varying level of hygiene. Like most of Europe, you will usually have to pay for public restrooms (around 70 cents, but less than €1).
A TRAVEL MAGAZINE BY TOURRADAR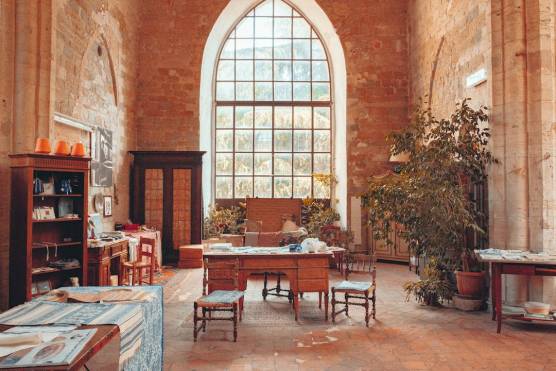 Watch "The Best Places to Visit in Italy"
It's almost impossible to describe all that Italy has to offer in just one video, but we've sure tried! Watch as we travel on tour from Rome to Verona and everywhere in between. Behold the iconic painted ceiling of the Sistine Chapel, visit a mozzarella farm or ride through the canals of Venice on a gondola. One thing is for sure: no matter which experiences you opt to enjoy, Italy will enchant you. 
Watch now