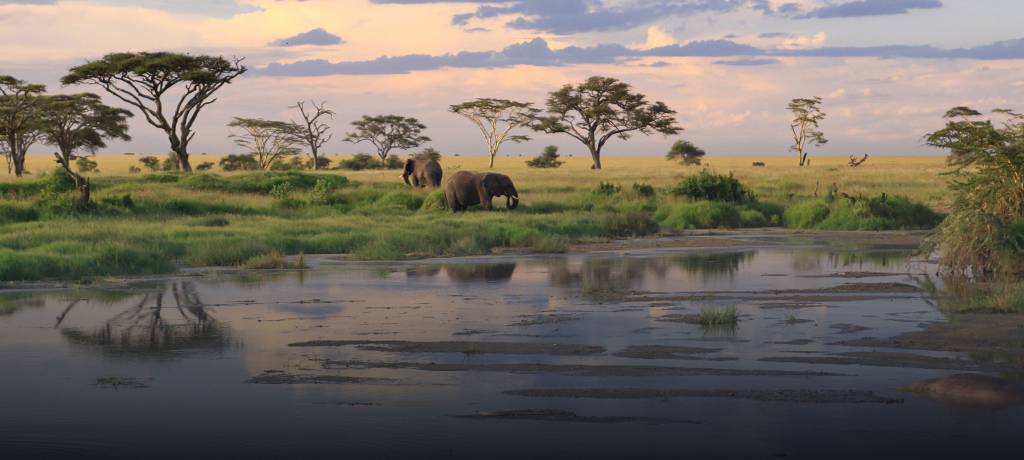 When to visit Tanzania
Travellers interested in the safari experience of a lifetime, rejoice: Tanzania, one of the best places for an African safari, is a year-round destination. However, depending on what travellers would like to see on their trip, they should consider their month of travel carefully. Read on to discover the best time to visit Tanzania!
See all Tanzania tours
Best month to visit Tanzania
Best time for activities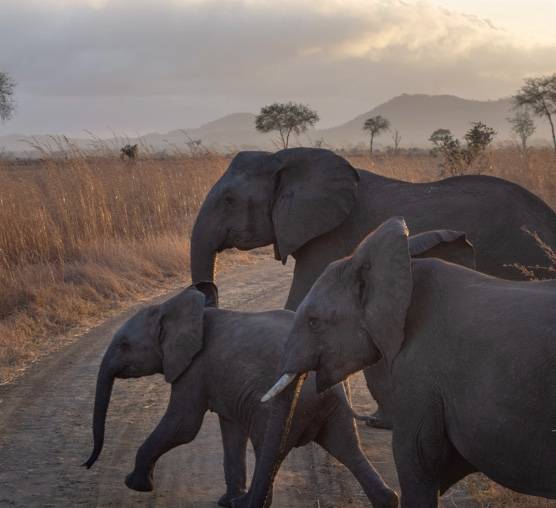 Best to spot wildlife
The best time to visit Tanzania for wildlife tends to be the dry seasons, which occur from June to October with a shorter dry spell occurring in the north from January to February. The best wildlife viewing months will be from late June into October, but travellers should be prepared to deal with crowds and peak-season prices. A visit during the short dry season in January or February will bring with it lower prices and fewer tourists, but expect to see the occasional bout of rain. Make sure to pack layers for early-morning game drives and be prepared for the rain!

Pro tip: While the dry season is best for land wildlife viewing, travellers more interested in Tanzania's abundant bird life should plan their visit in the wet season, from September to April. 
 
See all Tanzania safari tours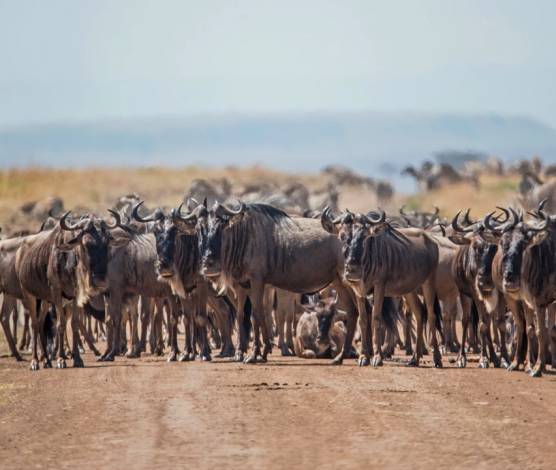 Best to see the Great Migration
The Great Migration, when millions of wildebeest and zebras travel from Serengeti National Park in Tanzania to Masai Mara National Reserve in Kenya, is one of the most incredible natural phenomenons in the world, so it's no wonder why travellers dream of seeing it in person! The best time of year to see the Great Migration in Tanzania is from July to December, but travellers who make the trip later can also travel to Masai Mara to see the result of the migration. Of course, there are several multi-destination tours which offer experiences in Tanzania and Kenya, offering travellers the best of both worlds!
 
See all Great Migration tours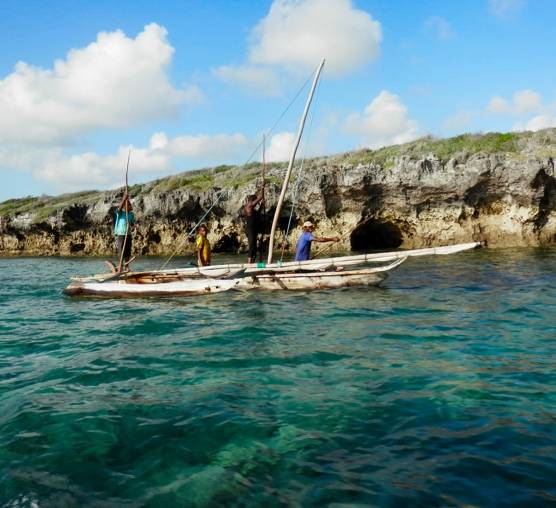 Best time to visit Tanzania and Zanzibar
Exploring Zanzibar during your visit to Tanzania is an excellent way to experience the country's beaches and culture. The best time to visit Zanzibar is from
June to October
when temperatures will be warm but not too hot, and you'll find much dryer conditions. Sun worshipper? You'll love Zanzibar from
December to February
when temperatures skyrocket without the humidity. Keep in mind that, while many travellers still greatly enjoy Tanzania and Zanzibar in the wet season, many beach lodges will be closed during this time. 
Best months to visit the beaches
July & August: July and August are the driest months in Tanzania, meaning there's a very little chance your beach holiday will be interrupted by rain!
February & March: February and March also see comparatively little rainfall, especially in Zanzibar. Sauti za Busara, a Swahili music festival, provides the perfect soundtrack to beach holidays in February. 
Pro tip: 
If you're heading to Tanzania for the diving, visibility will be good year-round, ranging between ten to more than 30 metres (33 to 98 feet). The water temperatures tend to stay around 25-30ºC (77-86ºF), meaning longer dives remain comfortable.   
See all Tanzania beach tours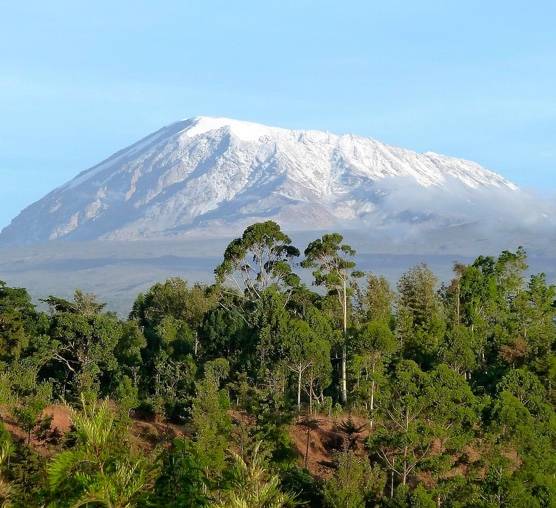 Best to climb Kilimanjaro
Kilimanjaro can be climbed year-round, thanks to its proximity to the equator which makes the surrounding weather relatively stable and mild. The two main seasons for climbing, however, are
January to March
and
June to October
; the two dry seasons on the mountain. For more information about the
best time to climb Kilimanjaro
, please check our full guide.   
See all Kilimanjaro tours
Best time to go on safari in Tanzania
Tanzania is definitely a year-round safari destination, but there are some differences depending where in the country you decide to visit for your safari adventure. The best places for safaris year-round are located in the north, where travellers will enjoy great wildlife viewing no matter when they visit. Consider areas such as Serengeti National Park, Ngorongoro Crater, and Tarangire National Park for a safari regardless of timing, but remember that the dry season is always prime wildlife season, and, thus, the peak season. 
 
Climate in Tanzania

Temperatures and rainfall in Tanzania
The climate in Tanzania is changeable depending on where you visit - for example, Ngorongoro tends to be much colder than Serengeti National Park. One constant is that the coast, temperatures are warm year-round; the perfect beach destination!

Serengeti
Serengeti National Park is located in a subtropical climate. From May to August, conditions are dry and relatively cool, followed by a warmer season in September and October. When the rainy season arrives, it brings humidity with it - from November to April, expect rain and heat. 

Ngorongoro
The weather in Ngorongoro is spring-like all year round, which provides welcome relief for travellers arriving from other parts of Tanzania! However, expect to see more rain in this area - the highest parts of the crater exceed 2000 metres (6500 feet), which brings with it cool nights and more precipitation. 

Kilimanjaro
Kilimanjaro stands at 5895 metres (19340 feet) tall, which means parts of it are home to permanent snow. Despite this, the sun is very strong at those altitudes, so travellers should remember to bring appropriate sunscreen. Kilimanjaro sees high levels of rainfall in April and May, and, on the summit, temperatures can drop to -15 to -25°C (5 to -13°F) at night. 

The coast
Conditions are hot year-round on the coast of Tanzania. However, travellers should expect two rainy seasons in the northern part of the coast. The first occurs between March to May, with April being the wettest month, and the second occurs between October to December, though the rainfall pattern of the second rainy season is irregular. 
 
JAN
FEB
MAR
APR
MAY
JUN
JUL
AUG
SEP
OCT
NOV
DEC
High°C Day
29° C
29° C
29° C
28° C
27° C
27° C
26° C
27° C
28° C
29° C
28° C
28° C
Min °C Night
16° C
16° C
16° C
16° C
16° C
15° C
14° C
15° C
15° C
16° C
16° C
16° C
Max °F Day
84°F
84°F
84°F
82°F
81°F
81°F
79°F
81°F
82°F
84°F
82°F
82°F
Min °F Night
61°F
61°F
61°F
61°F
61°F
59°F
57°F
59°F
59°F
61°F
61°F
61°F
Chances of rain
low
low
high
high
medium
low
low
low
low
low
medium
medium
Tanzania tour deals
Contact our Travel Experts
+1 844 311 8331
24/7 Support
Our team of experienced tour specialists have travelled to hundreds of countries around the globe and have decades of first-hand travel experience to share. Contact us now to have all of your tour-related questions answered!
A TRAVEL MAGAZINE BY TOURRADAR