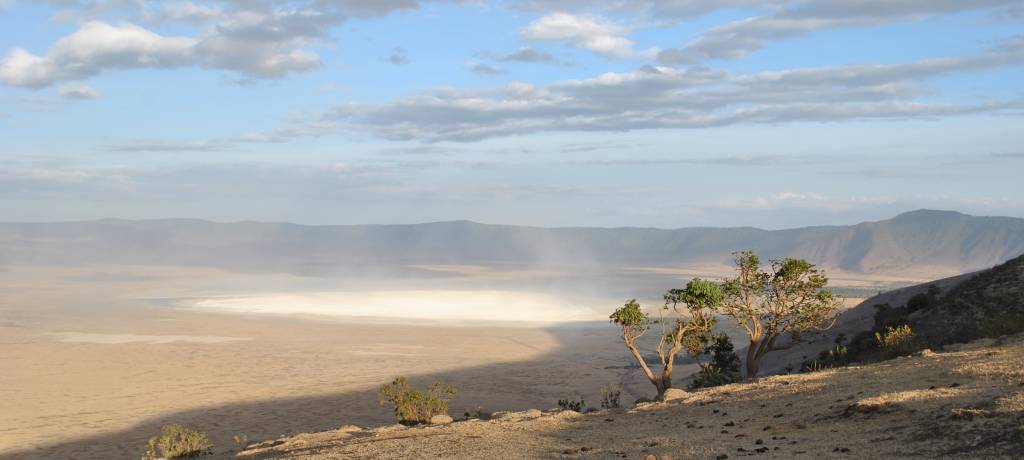 Weather in Ngorongoro Crater
While the weather in the Ngorongoro Conservation Area is pleasant year-round, the climate inside the crater creates a truly idyllic paradise for anyone lucky enough to visit. That being said, the area does experience both a wet season and a dry season, so it's useful to plan ahead. Read our guide to visit at a time that fulfills your expectations! 
See all Ngorongoro safaris
Temperatures
The average temperature in Ngorongoro Conversation Area (outside of the crater) is fairly consistent throughout the year, thanks to its mild temperate climate. Within the crater, you can expect much colder weather because of the higher elevation. Expect temperatures to drop by nearly 7°C (44°F) for every 1,000 metres climbed.
AVG TEMP °C
AVG TEMP °F
January
18°C
65°F
February
18°C
65°F
March
19°C
65°F
April
18°C
65°F
May
16°C
62°F
June
15°C
60°F
July
15°C
58°F
August
15°C
60°F
September
17°C
62°F
October
18°C
64°F
November
18°C
65°F
December
18°C
65°F
A TRAVEL MAGAZINE BY TOURRADAR