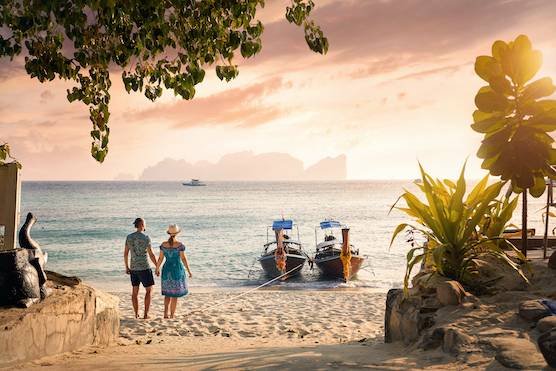 The Ultimate Wellness Destination
You deserve a wellness escape. Our suggestion? Thailand.

With its stunning tropical beaches, emerald waters, and endless options for adventure or relaxation, Thailand is where you can experience wellness your way. 

Wellness is going to the spa and enjoying a relaxing Thai massage. It's also scuba diving in Koh Tao, trying Muay Thai, or exploring all the wonderful sights in Phuket (such as the world-famous beaches and the Big Buddha). At the end of the day, wellness is what you want it to be. You decide.

Discover the treasure trove of wellness options in Thailand and get inspired by our exciting footage!
 
Wellness Options in Thailand
Fly Safely with Qatar Airways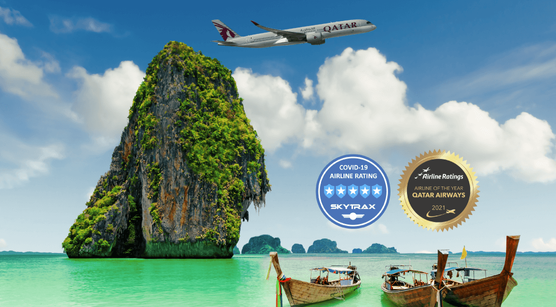 Your Next Adventure to Phuket Awaits
Now that you're ready to start planning your next adventure to Phuket, Thailand, you can rely on Qatar Airways to get you there safely. Based out of Doha's Hamad International Airport, Qatar Airways is the only airline in the world to hold the SKYTRAX 5-STAR ratings for the highest quality hygiene standards and COVID-19 safety measures.

Take a look at all your Qatar Airways flight options from any of the 12 U.S. gateways, and start planning your Thailand adventure today.
 
Book now
When to Visit?
A TRAVEL MAGAZINE BY TOURRADAR
Frequently Asked Questions
Do I need a visa to visit Thailand?

Since visa requirements are regularly being updated and vary based on your nationality, TourRadar can't give specific visa advice. However, we have a helpful link that will enable you to see if you require a visa through our visa partner, Sherpa. Lastly, we recommend checking the U.S. Department of State – Bureau of Consular Affairs for the latest up-to-date information. 

Which currency is used in Thailand?

The Thai Baht (THB) is the official currency. If you would rather not change money before entering Thailand, that's fine. You can simply wait until you arrive at the airport in Thailand. Another option is to withdraw cash from an ATM.

How many international airports are there in Thailand?

Great news! There are many international airports in Thailand such as the Phuket International Airport (HKT), Suvarnabhumi Airport (BKK), and Don Mueang International Airport (DMK). Once you're ready to book flights, look no further than Qatar Airways.

Is travel insurance mandatory?

Not only do we at TourRadar strongly recommend travel insurance, but many of our tour operators require it. Moreover, if you're planning to travel abroad, comprehensive insurance coverage is now a mandatory entry requirement for some countries.

Will I need vaccines to visit Thailand?

COVID-19, Typhoid, Hepatitis A, Cholera, Japanese B encephalitis, Hepatitis B, Tuberculosis & Yellow fever (certificate required) vaccinations are recommended for travel to Thailand. It is also a good idea to be up to date with your routine vaccinations.
This is for information purposes only. Please consult your doctor before travelling.