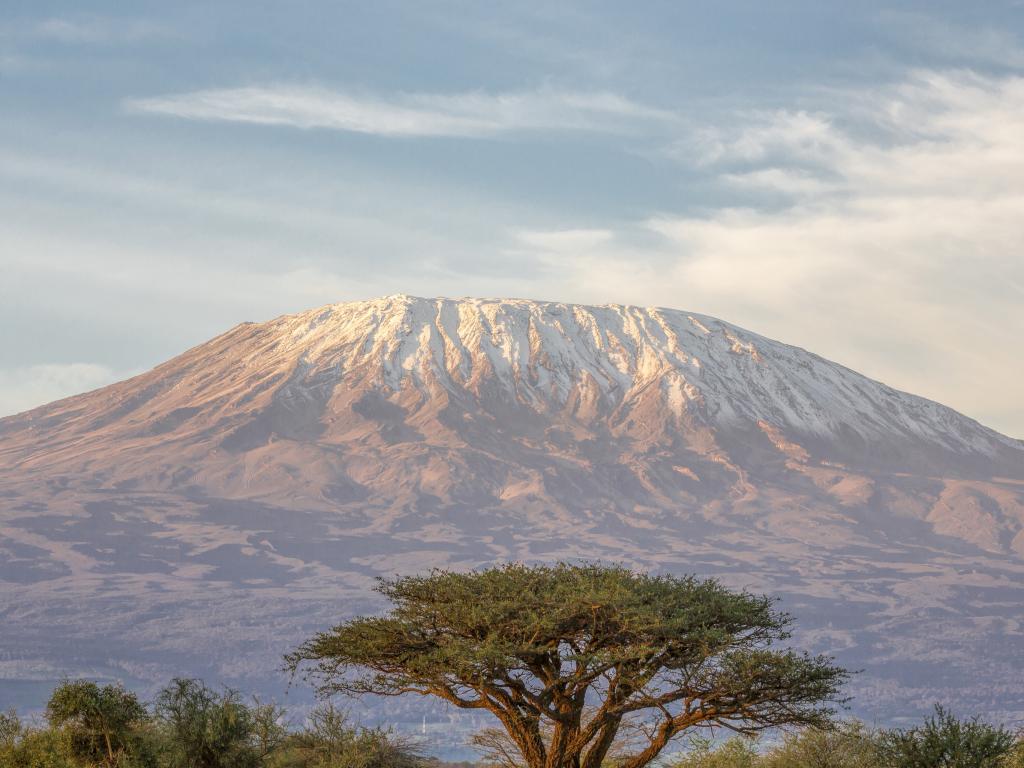 How fit do I need to be to climb Kilimanjaro?
Almost everyone – regardless of age or physical condition – can climb Kilimanjaro.

The physical undertaking of Mount Kilimanjaro is not to be looked at lightly, but as long as you gather as much information as possible, and physically prepare yourself, your chances of reaching the summit are good.

The more preparation you do (both physically and mentally), the more confident you'll be, and you'll enjoy the journey much more. The Swahili saying pole pole, meaning slowly slowly, is the Kilimanjaro mantra that applies to your preparation for the trek. Take it easy, don't rush, and take each step as it comes.

Some hikers frequently participate in marathons or long distance events, and even still, they will still struggle to reach the summit of Kilimanjaro. Others will prepare with little training and find Kilimanjaro challenging, but complete the ascent with ease. It all depends on how you handle acclimatisation. The best advice for all hikers or trekkers is to train slowly and steadily and to get yourself in the best possible hiking shape.
Kilimanjaro training program
Climbing Kilimanjaro is in fact just one long hike, and the best way to prepare for a long hike is to complete a few yourself. Strong, conditioned legs make it easier to walk uphill or downhill for extended periods of time.
Where possible, strengthening your cardiovascular system beforehand will make you feel much less strained. Jump on a bike, go for a run, get moving, or do whatever activity feels best and will get your heart rate up.
The best thing for you to do, is to strap on your hiking boots and get moving. It might be challenging at first, but you'll thank yourself later.

If you are embarking on a few hikes, it's essential that during your training you wear the boots that you intend to climb with so that they are sufficiently broken-in, to avoid nasty blisters during your Kilimanjaro hike.

Kilimanjaro training tips
Unsurprisingly, a positive mental attitude can work wonders. You might be an eternally positive person, but the journey to the summit is no walk in the park which is when fatigue and doubts start to arise.

Like any marathon, it's the last mile that is the most mentally challenging. If you can get in the marathon state of mind at least once before Kilimanjaro, you will be perfectly prepared for the final push up the slopes.

We're not saying you need to run a marathon in order to prepare for Kilimanjaro, but it is important to know the power of drawing on your mental stamina to keep going.

Altitude training for Kilimanjaro
As the Kilimanjaro climbing success rates show, some people can climb Kilimanjaro in as little as 5 days (not recommended), while some hikers still fail to reach the summit within 8 or 9 days. It is impossible to tell how well a climber may fare in an oxygen-deprived atmosphere until you reach Kilimanjaro. 

Yes, there are high altitude training systems that enable climbers to pre-acclimatise at home. But if you're unable to access such resources, one of best ways to prepare for your hike is:
 
To allow ample time to acclimatise during the start of your trek
To take the journey one step at a time.
 
If you can afford to go for the long trek, just do it – or risk not reaching the summit. 
Kilimanjaro success rate by route
Success rate
Optimal duration
Machame Route
85-70%
7 days
Marangu Route
50%
6 days
Lemosho Route
85-65%
8 days
Rongai Route
80-65%
7 days
Shira Plateau Route
85-65%
8 days
Umbwe Route
60-70%
6 days
Northern Circuit Route
95%
9 days
How to climb Kilimanjaro
How much does it cost to climb Mount Kilimanjaro?

The cost of climbing Kilimanjaro may vary depending on a season, the route you choose and the length of the journey. Usually, the prices start at $1,000 USD and above, however, this may vary if you need to purchase any extra equipment, accommodation or add any additional transportation.

What should I pack and what equipment do I need?

While trekking tour operators may supply some of the gear you'll need, there are a few non-negotiables you will need that includes waterproof gear, a headlamp, sunglasses, appropriate hiking boots, personal medication, a non-disposable water bottle and a cap or a beanie for example. Learn more.

When should I climb Mount Kilimanjaro?

You can climb Mount Kilimanjaro year-round, but it may be wet and cold which means you should be equipped with the right waterproof gear. Consider climbing between January–March and June–October. Note that April, May and November are the wettest months. 
Learn more.

How to get to Mount Kilimanjaro?

Before you start your hiking escapade to the summit of Mount Kilimanjaro, you will need to establish how to get there, and the best mode of transport to suit your itinerary or tour. Travellers flying from the UK, the US, Australia or Canada and other parts of the world have a few options to explore. Learn more.

Do I need a guide to climb?

Yes. All hikes or treks on Mount Kilimanjaro can only be completed with a licensed guide. Depending on what route you take, the assistance of porters may also be included in your tour price. 

What permits do I need?

Each visitor will be required to pay a fee per person, per day for the conservation fee to help manage the national park, however, most tours will cover the permits and entry fees are included in the price. 
Learn more.
Mount Kilimanjaro routes
Machame Route. Distance: 62 km, average duration: 6-7 days, success rate: 75%-85%
Marangu Route. Distance: 72 km, average duration: 5-6 days, success rate: 50%
Lemosho Route. Distance: 70 km, average duration: 7-8 days, success rate: 65%-90%
Rongai Route. Distance: 73 km, average duration: 6-7 days, success rate: 65%-80%
Shira Plateau Route. Distance: 56 km, average duration: 7-8 days
Umbwe Route. Distance: 53 km, average duration: 5-6 days, success rate: 60%-70%
Northern Circuit Route. Distance: 98 km, average duration: 8-9 days, success rate: 95%
Kilimanjaro tours & reviews
A TRAVEL MAGAZINE BY TOURRADAR