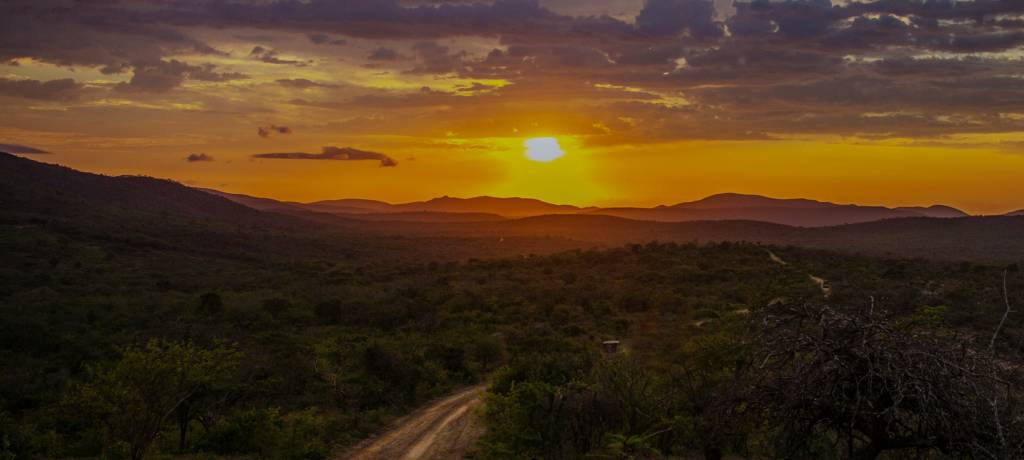 Serengeti National Park Maps
The grasslands and open plains of Serengeti National Park are a stomping ground for proud lions and the migration of wildebeest in the millions. This grand place is where you can experience the safari of your dreams. Discover the road to one of the best locations in the world for wildlife-watching with our Serengeti maps displaying its location, roads, lodges and the great migration.
Serengeti Safaris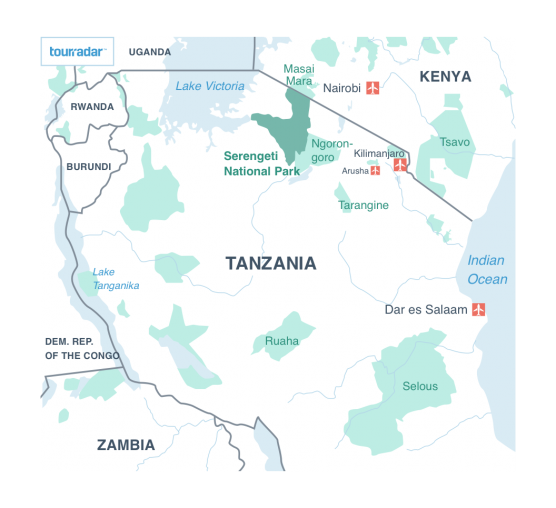 Serengeti location map
Serengeti National Park is located in the north of Tanzania's border to Kenya. The famous Ngorongoro Crater, Lake Victoria and Masai Mara National Park are adjacent to Serengeti. The closest airports are in
Nairobi
,
Arusha
and
Kilimanjaro
. The Serengeti location map gives you an overview of the park's location as well as nearby airports.
Pro tip: Browse through our Serengeti National Park tours and embark on an unforgettable journey!
More about the location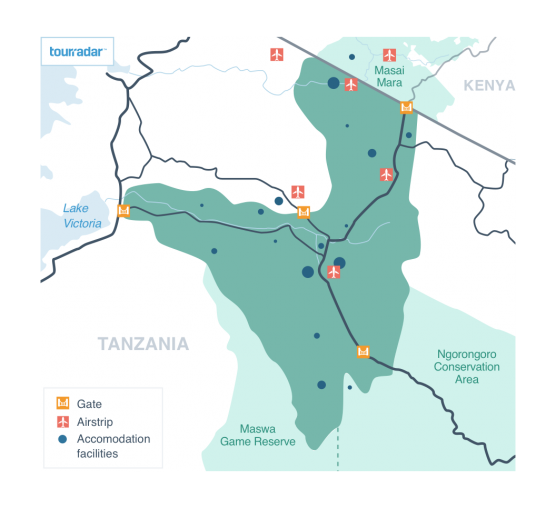 Serengeti road map
The Serengeti road and lodges map displays all important roads as well as camps and lodges in the park. You're also able to see airstrips and gates to fly or drive into the park (the map also shows how to enter the park from Masai Mara National Park). The park can only be accessed via the gates where the park fees are collected. Additional information on park fees and costs for Serengeti can be found
here
.
More information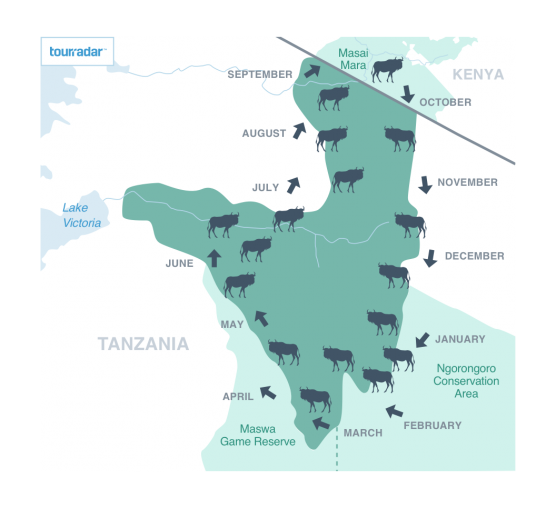 Serengeti migration map
Serengeti National Park is famous for the great migration. The best time to visit the park is when most of the wildebeest and zebra are in the Serengeti. The Serengeti migration map displays the migration route and the location of the animals throughout the year. 
More on 'best time to visit'
Most popular Serengeti wildlife safaris
A TRAVEL MAGAZINE BY TOURRADAR