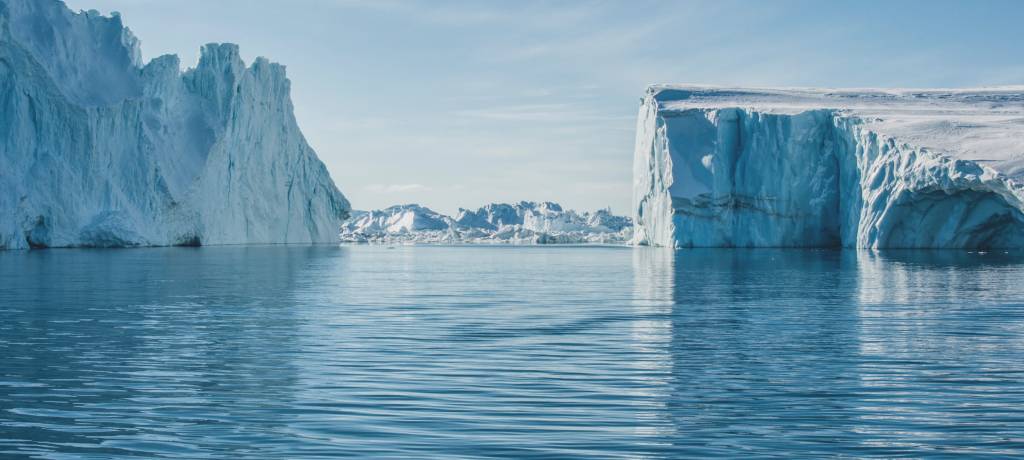 Best time to visit Arctic Circle
The best time for travel to the Arctic Circle depends mostly on the country you are interested in visiting and the experiences you are after. Find out more about weather conditions in Greenland, temperatures in Svalbard and when the best time to spot a polar bear is.

 
Arctic average temperatures by month
Greenland
Svalbard
Manitoba
Alaska
Lapland
January
-7°C (19 °F)
-13°C (8 °F)
-26°C (-14 °F)
-7°C (19 °F)
-11°C (12 °F)
February
-7°C (19 °F)
-13°C (8 °F)
-24°C (-11 °F)
-7°C (19 °F)
-11°C (12 °F)
March
-8°C (17 °F)
-13°C (8 °F)
-19°C (-2 °F)
-2°C (28 °F)
-6°C (21 °F)
April
-3°C (26 °F)
-9°C (15 °F)
-9°C (15 °F)
3°C (37 °F)
-1°C (30 °F)
May
0°C (32 °F)
-3°C (26 °F)
-1°C (30 °F)
9°C (49 °F)
6°C (43 °F)
June
3°C (37 °F)
3°C (37 °F)
6°C (43 °F)
13°C (55 °F)
12°C (54 °F)
July
6°C (43 °F)
7°C (45 °F)
12°C (54 °F)
15°C (59 °F)
15°C (59 °F)
August
6°C (43 °F)
6°C (43 °F)
11°C (51 °F)
14°C (57 °F)
12°C (54 °F)
September
3°C (37 °F)
1°C (34 °F)
5°C (41 °F)
10°C (50 °F)
6°C (43 °F)
October
0°C (32 °F)
-4°C (25 °F)
-1°C (30 °F)
2°C (38 °F)
0°C (32 °F)
November
-3°C (26 °F)
-8°C (17 °F)
-12°C (10 °F)
-6°C (21 °F)
-6°C (21 °F)
December
-6°C (21 °F)
-11°C (12 °F)
-22°C (-8 °F)
-8°C (17 °F)
-7°C (19 °F)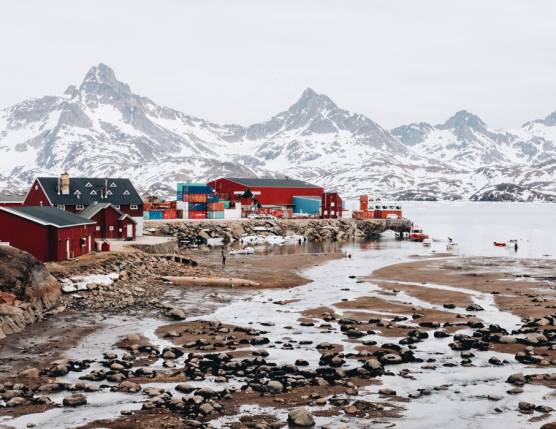 Best time to travel to Greenland
Despite what the name Greenland might suggest, it's covered mostly by snow and ice. You can visit this Arctic beauty all year round, but travel is recommended between May and September when the temperatures are higher, and travellers can experience the phenomenon of the midnight sun. 

Greenland in summer

June to September are the summer months, when locals and travellers can enjoy warmer temperatures and midnight sun. Because of Earth's tilt, 24-hour sunlight is typical for polar regions. During this time everyone wants to enjoy the sunshine for as long as possible and the concept of 'day' and 'night' becomes something different altogether. It's the perfect time for outdoor activities such as hiking and spotting wildlife. Summertime is also an excellent time for an Arctic cruise, as chances of spotting polar bears are at their highest.

Greenland in winter

Winter lasts from December till January. During this time temperatures can drop to -20° C (-4° F) with very little daylight. This is the best to watch the northern lights and to go dog sledding.
See all Greenland tours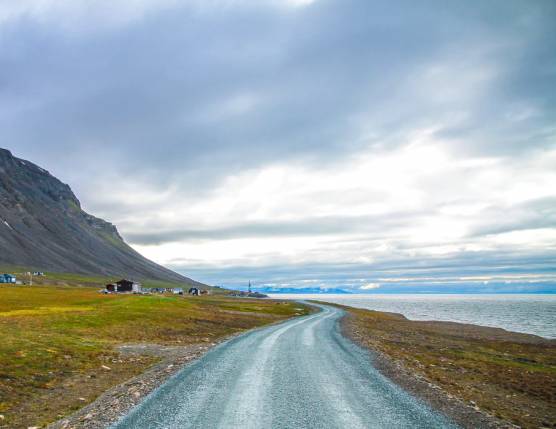 When to visit Svalbard
Located far north, just like other territories within the Arctic Circle, Svalbard has very distinct seasons. Summertime is the best time to visit and take advantage of all outdoor activities this Norwegian archipelago has to offer. The peak season to experience Svalbard falls between May to September.

Summer in Svalbard

Svalbard's summers are from May to September. Longer days and pleasant temperatures make it perfect for hiking, snowmobile tours, or dog sledding. It's also the only time when you can discover Svalbard on a ship, as the melting ice makes the area accessible for vessels. Summer is also a peak season for spotting wildlife, including polar bears, the king of the Arctic animal kingdom. Travellers can also experience the midnight sun, as Svalbard enjoys up to 24-hours of sunlight during summer months!

Spring and autumn in Svalbard

Spring and autumn are not clearly defined in Svalbard. Mid-August to end of September is typically considered a transition period before winter time and still a good time to visit Svalbard and enjoy popular activities.

Winter in Svalbard 

Between November and February Svalbard is frozen and not accessible for polar cruises. Return of the polar night is a prime time to observe the northern lights; however, the freezing temperatures and darkness are not suitable for other activities.
See all Svalbard tours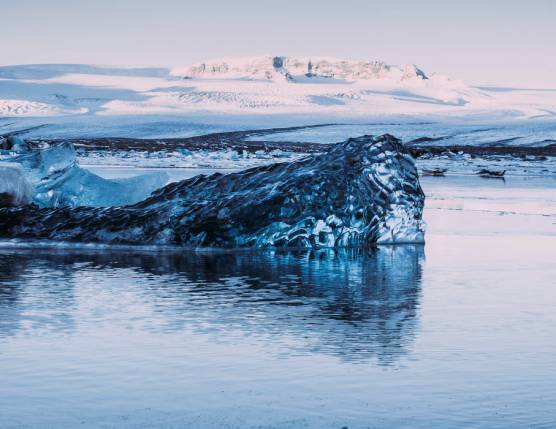 Best time to go to the Canadian Arctic
Northern Canada can be visited all year round, depending on which activities you are interested in. Usually, travellers choose to travel between June and October, when temperatures are warmer, and nature is blooming.

The Canadian Arctic in summer

Mid-May to October is the perfect time to explore Canadian Arctic tundra and taiga. With nature flourishing after the dark, winter months, the region is full of colour and wildlife. It's a great time for hiking, horseback riding, and seeing animals in their natural habitat, especially polar bears! 

The Canadian Arctic in winter

For all those interested in experiencing the Canadian Arctic winter, the best time to visit is from December to mid-March. The holiday season in December and school winter break in February are the busiest time, so best to book in advance. For those looking for fewer crowds, the best month to travel is in January and first half of March. Popular activities to try are dog sledding, snowmobiling, and watching the northern lights.
See all Arctic Canada tours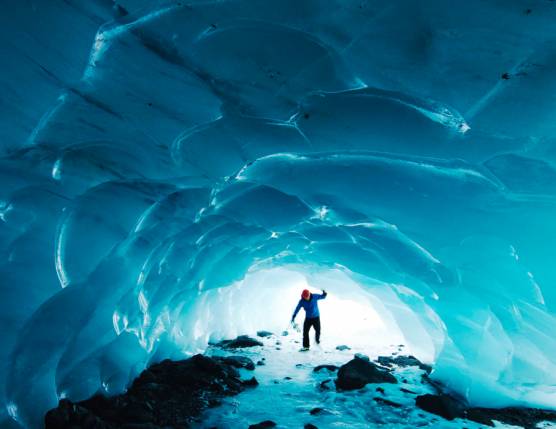 When to visit Alaska
There is no such thing as the 'worst time to visit Alaska' because it can be visited all year round. However, the most popular time is between May and September, during the summertime when the weather is pleasant, and the state can be explored on a cruise, a flightseeing tour, as well as rail tour

Alaska in summer

Summer in Alaska blooms with colour and is the preferred season for visiting. The peak season begins in mid-May and continues until mid-September with June being the busiest month. With warmer temperatures and up to 24 hours of sunlight, tourists can explore the region by boat, plane or train. The most popular activities include hiking, river rafting, and kayaking.

Alaska in winter

From November through March, Alaska becomes a winter wonderland; the perfect destination for all winter sports enthusiasts. Skiing, dog sledding, and watching the northern lights are some of the highlights of this season in Alaska.
See all Alaska tours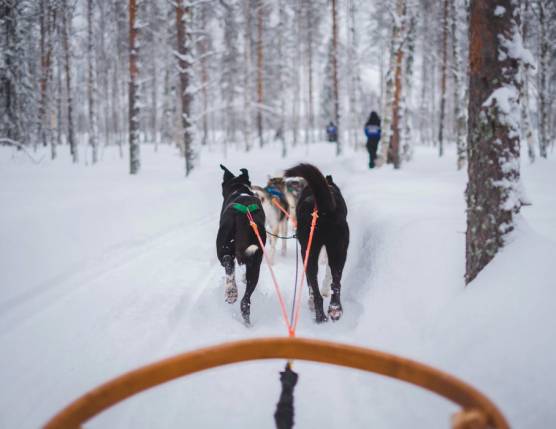 Best time to visit Lapland
Unlike other destinations within the Arctic Circle, the peak season in Lapland is winter. Thanks to the magical snowy landscapes, the region became famous for various winter activities. Lapland is a touristic destination all year round. However, the best time to visit is from December to March.

Lapland in summer

Summer usually starts in June and lasts until mid-September. During those months the sun does not set, and average temperatures reach a pleasant 15°C (59°F). Travellers can enjoy various activities in the region, such as hiking, kayaking, and camping.

Lapland in winter

From December to March, winter takes over Lapland. Snow turns the landscape into a wonderland and visitors can thoroughly enjoy all the winter activities available in the region. Some of the most popular things to do are: watching the northern lights, experiencing a reindeer safari, going on a husky safari, or snowmobiling. As Lapland is the home of Santa Claus, December and the beginning of January are some of the most popular months to visit, and likewise, the most crowded. If you want to avoid crowds, it's better to travel between late January and mid-March.
See all Lapland tours
Learn more about...
Think you've seen all that can be experienced on tour? Think again! Polar cruising is a way to explore regions where few people have gone before. Want to go penguin watching in Antarctica? How about heading to the Arctic to see polar bears in Svalbard? Or experiencing the natural beauty of Canada, Finland or Alaska? Whether it's the North Pole or South, polar cruising is the adventure of a lifetime!

See more

For the truly adventurous traveller who wants to spend their next trip exploring the Arctic Circle, a polar cruise or tour through the region makes for the perfect getaway! Experiencing the spellbinding landscape and vastness in this part of the world is something you'll remember for many years to come. 

See more
Contact our Travel Experts
+1 844 311 8331
24/7 Support
Our team of experienced tour specialists have travelled to hundreds of countries around the globe and have decades of first-hand travel experience to share. Contact us now to have all of your tour-related questions answered!
A TRAVEL MAGAZINE BY TOURRADAR