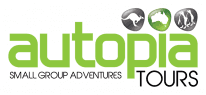 Autopia Tours
Headquarters in Williamstown North, Australia
View all tours
Number of tours

14
Age Range

18-80
Number of reviews

38
Rating

4.4

/5
Response rate

96%
Response time

within 1 day
Written on June 14th, 2022

The tour was very well organised. We enjoyed the visit to Kakadu immensely. We were impressed with the quality of information given in regard to places of inte…

Read more

Written on June 11th, 2022

It's a long drive, but it was worth it. Our driver was very informative

Jordan

Written on June 9th, 2022

The overall experience was amazing. Despite a crazy amount of driving in a short period of time, our tour guide Gus went out of his way to cater to everyone's n…

Read more

Autopia Tours commented on this review

Hello Jordan, Thank you for your kind words, we are so thrilled you had an amazing experience!! If you can, we would love it if you could post on Google or Trip Advisor also :) All the best with the rest of your travels! Kind Regards Vanessa Autopia Tours

Written on December 11th, 2021

Private tour winery best driver, friendly and funny and hospitality was sensational

Written on September 12th, 2021

Overall a great day tour. Carla from Autopia Tours was a great guide and driver and made the day fun as well as informative. Jumping Croc cruise and stops at th…

Read more

Autopia Tours commented on this review

G'day Neil, Thank you so much for your feedback and for supporting a local tourism business during this difficult time. Your suggestions have been past onto the team for consideration. It was lovely to have you onboard and we hope you will travel with us again in the future. Safe journey home! kind regards, Caitlin

Written on June 21st, 2021

Great experience and Carla was exceptional.

Written on March 9th, 2020

Jim is a perfect guide! We leave from Melbourne at 7 am and after that moment he started to explain a lot of interesting information about the area, the history…

Read more

Autopia Tours commented on this review

Thank you for your review, Michela! We are glad to hear you enjoyed your day with us and will let Jim know your kind words :)

Written on February 26th, 2020

So much to say about Carla Williams. She is a terrific tour guide. Very organized. Very accessible. Very cordial. She managed to get 24 people of different ages…

Read more

Autopia Tours commented on this review

Dear Mary, what a lovely review thank you! We will most certainly pass your comments to Carla, and are stoked to hear you enjoyed your time with us. We hope to see you again on our other tours! :)

Perth to Monkey Mia Coastal Loop (Return) - 4 Days

Written on January 3rd, 2020

It was a good day It was a good way to feel in the day I would come back a gan I love it hear

Perth to Monkey Mia Coastal Loop (Return) - 4 Days

Written on January 3rd, 2020

It was excellent It was a good tour I sour a lot of players It was a good day
Autopia Tours Destinations
Autopia Tours Videos
ECO TOURS AUSTRALIA | ECOTOURISM INITIATIVES
Eco Tours Think Green Inititives

Here at Autopia Tours, we are committed not only to showcasing the wonders and beauty of nature with our guests, but also ensuring they are preserved and cared for well into the future;  we believe future generations should have access to the same natural assets as the current generation.
Being a responsible tour operator
We understand that our responsibility as an operator extends well beyond just providing a safe and enjoyable tour for all our guests.  While this is our focus, operating in a responsible manner involves so much more.
Autopia Tours contributions towards minimising climate change
First and foremost, we recognised that our vehicles are the largest contributor of greenhouse gases from our business. Therefore, we have proudly partnered with Green Fleet and are committed to completely offsetting all of our vehicle and transport emissions each year.
Why do we need to travel responsibly?
Many of us travel to enjoy Earth's natural beauty.  We fly across the world to visit beautiful beaches, glimpse unique wildlife and marvel at ancient geological features.  These pristine environments are also the ones that are most at risk of degradation from outside influence though.
How you can travel responsibly
As a traveller, there are certain practices you can adopt which will minimise the impact you have towards climate change as well. 
Contact our Travel Experts
+1 844 311 8331
24/7 Support
Our team of experienced tour specialists have travelled to hundreds of countries around the globe and have decades of first-hand travel experience to share. Contact us now to have all of your tour-related questions answered!