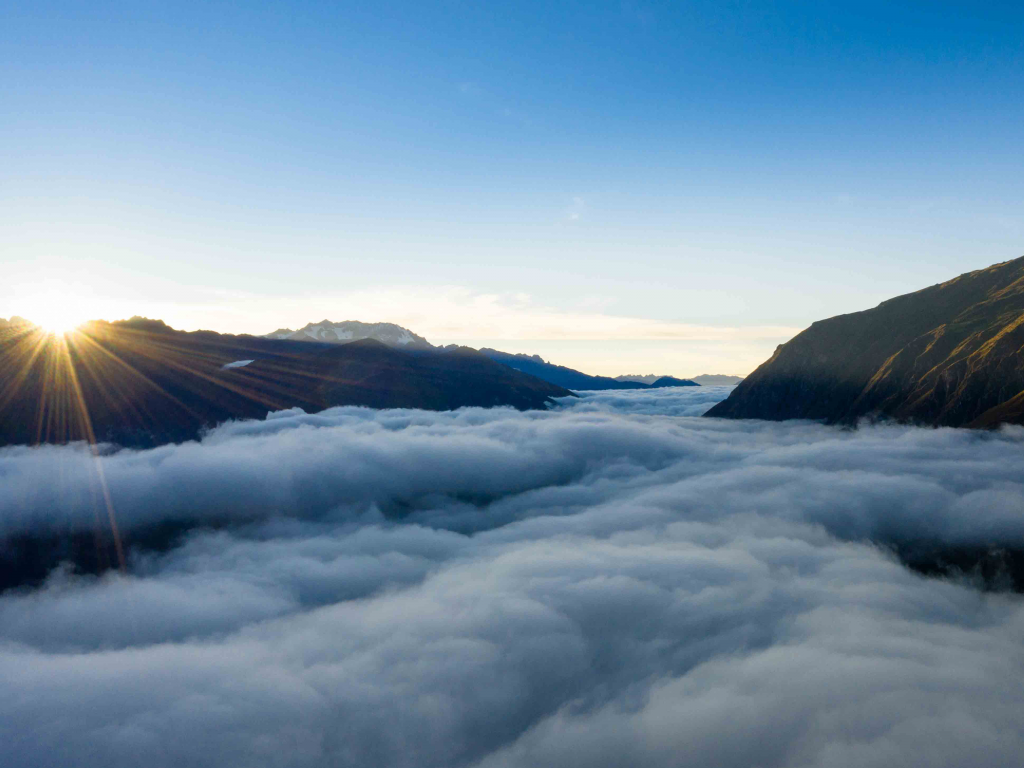 Peru Travel Guide
With the stunning Andes peaks for the hikers, coastal bliss for the surfers and beach bums, exotic jungle for the Amazonian explorers and colonial cities for those in search of the best pisco sour, Peru serves up a limitless feast of adventure. While Machu Picchu may have initially piqued your interest, there are many more highlights that will surprise and enthral you.
The Highlights
Cusco

The gateway to Machu Picchu and South America's oldest continuously inhabited city, Cusco is both a cosmopolitan city and historical goldmine. Here you can visit the colourful markets and ornate cathedrals while you acclimatise to high altitudes.

Lima

The capital of Lima is a charm to discover, from the Museo Larco, which houses some of the most important pre-Columbian artefacts, Plaza Major and Casa di Aliaga, South America's oldest house. Outside of the city, there are surf-friendly beaches and vineyards waiting to be explored.

Nazca Lines

The Nazca Lines have baffled experts since they were discovered. Huge geoglyphs can be seen from the air in the shape of a hummingbird etched in the Peruvian desert by the Nazca people, who predated the Incas.
Vinicunca (Rainbow Mountain)

A beautiful, multi-coloured (hence the nickname) mountain situated southeast of Cusco standing at 16,500 feet above sea-level, the trek here is one of the most challenging in Peru due to altitude, but also utterly rewarding.

Lake Titicaca

South America's largest lake, Lake Titicaca, sits high in the Andes and is bordered by Peru and Bolivia. You can see the hand-made floating islands built of reeds, where 2,000 native Uru people still live today.

Colca Canyon

Easily accessible from Peru's second largest city, Arequipa, the Colca Canyon is Peru's third most-visited attraction and twice as deep as America's Grand Canyon. Spend a few days hiking and exploring these epic landscapes.
The Basics
The Location

Peru is a country in South America on the west coast of the continent, bordering Ecuador, Colombia, Brazil, Bolivia and Chile. From New York, a non-stop flight is 7h 30m, and from London it is roughly 15 hours, with a stopover.

Capital City

Lima is situated on Peru's Pacific coast and is one of South America's largest cities with a bustling metropolis and a protected colonial centre.

Main Airport

Lima's Jorge Chávez International Airport is the main hub for domestic and international travellers. It is located in Callao, 11km from the city of Lima and 17km from the popular Miraflores district.

Code

LIM

Closest city

Lima

Language Spoken

The official language of Peru is Spanish. A basic understanding of the language will go a long way in rural areas where English is not commonly spoken.

Currency

Peru uses the Peruvian Sol (S). The currency code is PEN. It is advisable to take some soles with you before you go, but it is safe to withdraw money at banks or ATMs while you're there.

Visas

For Australian, Canadian, UK and US citizens, no prior visa is required and will be issued for free upon arrival. Stays of up to 183 days in Peru are allowed in most cases. Visa information can change often and varies from country to country.

Electricity

Electrical current is 220V/60hz using two round prongs, but sometimes dual purpose to take US two flat prongs. The standard voltage in the US is 110 volts.

Vaccinations

Typhoid, Hepatitis A and B and antimalarial tablets are advised. Depending on where in Peru you're visiting, you may also need Yellow Fever. Consult your doctor 6 to 8 weeks before you depart.

Emergency Calls

The phone numbers to call in case of emergency are 105 for the police, 117 for an ambulance and 116 for a fire.
When to Visit
Peru Tours
FAQs about Peru
Do you tip in Peru?

There isn't much of a tipping culture in Peru, but it is recommended to leave a tip of 10% in a restaurant, although service charges can already be included on the bill. In smaller, family-run restaurants, tipping is not customary, but a few soles are perfectly reasonable.

What is the internet access like in Peru?

Internet connection can range in quality, but you should have no problem with day-to-day tasks like emailing or surfing the web. Wi-Fi is available in many cafes, hostels and hotels for free, but outside urban areas, this is not as common.

Is the tap water safe to drink in Peru?

No. Buy bottled water, boil the tap water or use water purification pills.

Can I use my credit cards?

Yes, credit cards are widely accepted throughout Peru though fraud is common. To avoid theft, protect your pin while using ATMs and always check for anything unusual that may be attached to card readers. Please check with your bank about any foreign transaction charges.

What are the public holidays?

Along with common public holidays such as New Year's Day, Christmas and Good Friday, Peru has Three Kings Day on January 6, Labor Day on May 1, Fiestas Patrias on July 28, Battle of Angamos on October 8, All Saints' Day on November 1 and Feast of the Immaculate Conception on December 8.

What are the toilets like in Peru?

Clogged toilets can certainly occur in Peru, so there may be a bin provided to dispose of toilet paper. There are not many public restrooms outside and you should always carry around spare toilet paper.
A TRAVEL MAGAZINE BY TOURRADAR