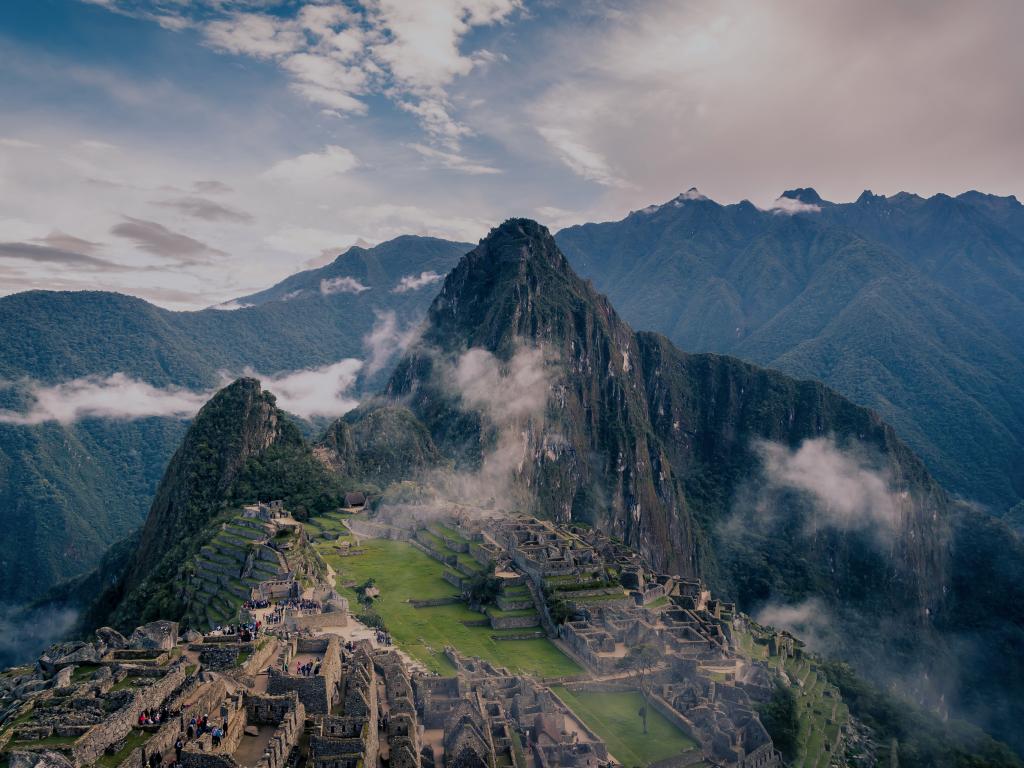 Your Machu Picchu Packing List
A journey to Machu Picchu (one of the Seven Wonders of the World) is no walk in the park, which means there are a number of items that you should pack for your once-in-a-lifetime journey. Careful planning is vital, as is finding a knowledgeable and experienced guide or the right travel companions.

To ensure you have everything you need, here's a detailed list to assist you when packing for your journey to Machu Picchu. 

Suggested items to pack:
A backpack: This is an essential item for your journey. When purchasing a backpack, make sure it has strong straps, as this will help to spread the weight evenly. 
Passport: You will need to show your passport to access the Inca Trail and Machu Picchu. 
Reusable water bottle: The recommended amount to consume is one or two litres per day. 
Hiking boots: At first glance, a sturdy pair of hiking boots might seem like a large investment, but you won't regret the purchase once you're on the trail, as hiking boots are designed for comfort. If you are purchasing a new pair, make sure your boots are well-worn before you hit the trail, as blisters will make or break your experience. 
Sneakers: There is no better feeling than kicking your hiking boots off at the end of the day and changing into a light pair of sneakers. 
Trekking poles: These are not completely necessary for all travellers, but they are beneficial when it comes to assisting you with your balance when your legs become weary. 
Yoga pants or sweatpants: Once you finish trekking each day, make sure you have a pair of warm, comfortable pants that you can relax in at night. 
Socks and underwear: Always throw in a few extras. 
Waterproof jacket: Light to heavy rainfall is common on the trails to Machu Picchu, so a waterproof jacket will be a lifesaver if you do happen to get stuck in a downpour.
Waterproof pants: Opt for a light pair that can be unzipped to reveal a shorter length that can be worn around the base of the mountain where it will be warmer. 
Insulated jacket: Make sure you select a jacket that matches the season that you will be hiking in. If you are hiking in winter, you may need a warmer jacket, whereas in summer this might be completely different.
A light fleece jacket: You won't always need to wear a large waterproof jacket, so for those warmer moments during your trek, a light fleece jacket will keep you warm without feeling as if you are being weighed down by bulky clothing. 
Long sleeve tops in a light, moisture-wicking fabric: Keep in mind that no matter how cool the temperature is, your body will still sweat as you walk. To stay fresh, consider packing tops with moisture-wicking fabric to keep cool.  
Hat or cap: Protect your face from the sun during both winter and summer.  
A beanie: Regardless of the season, this is something you will need most nights. 
Quick-dry towel: Consider a thin, light towel that dries quickly and does not take up much of your pack. 
Toiletries: When packing toiletries, aim to pack as little as possible in order to keep the weight of your pack down and only pack the necessities. 
Toilet paper: Just in case.
Sleeping bag: Check with your tour operator before you depart as some may include a sleeping bag. 
Packing cubes: A secret travel hack used by those in the know, once you start using packing cubes, you'll wonder how you ever survived without them. 
Energy snacks and supplements: Who doesn't love snacks? There will be food included on your hiking and trekking tour, but it never hurts to munch on a few hidden snacks along the trail. Plus, they keep your energy up during the day.
Headlamp or a torch: Don't forget to pack spare batteries.  
Insect repellant: For your own personal comfort, there are a number of repellants you can carry with you. 
Small first aid kit: Your guide or team of porters and chefs will be carrying a full first-aid kit, but it doesn't hurt to include the odd bandage or plaster. 
Hand sanitizer or wet wipes: A lifesaver for any hiker and trekker. Just make sure you dispose of these carefully. 
Camera: You don't need to be a skilled photographer, but if you want to capture a few memories of a lifetime then don't forget to pack a camera. You might even want to pack a disposable camera just for fun. If you are carrying top-notch camera gear, make sure it is protected with waterproof casing where possible to reduce the chance of any damage during your trek.
Sunglasses: Make sure your sunglasses have a UV filter to protect your eyes.
Machu Picchu weather
JAN
FEB
MAR
APR
MAY
JUN
JUL
AUG
SEP
OCT
NOV
DEC
Average °C
15
15
15
15
15
14
14
15
15
15
15
15
Average °F
59
59
59
59
59
57
57
59
59
59
59
59
High °C
24
25
25
25
25
25
25
25
26
25
26
26
High °F
75
77
77
77
77
77
77
77
79
77
79
79
Low °C
13
13
13
12
11
9
9
10
11
12
13
13
Low °F
55
55
55
54
52
48
48
50
52
53
55
55
Rainfall (mm)
138
141
151
62
23
17
22
24
44
75
86
121
How to climb Machu Picchu and the Sacred Valley
Machu Picchu routes
Inca Trail. Distance: 45 km, average duration: 4-5 days
The Lares Trek. Distance: 33-45 km, average duration: 4 days
The Salkantay Trek. Distance: 55 km, average duration: 5 days
The Choquequirao Trek. Distance: 65 km, average duration: 8-10 days
The Vilcabamba Trek. Distance: 62 km, average duration: 5 days
The Huchuy Qosqo Trek. Distance: 20 km, average duration: 3 days
The Quarry Trail. Distance: 26 km, average duration: 4 days
Machu Picchu tours & reviews
A TRAVEL MAGAZINE BY TOURRADAR