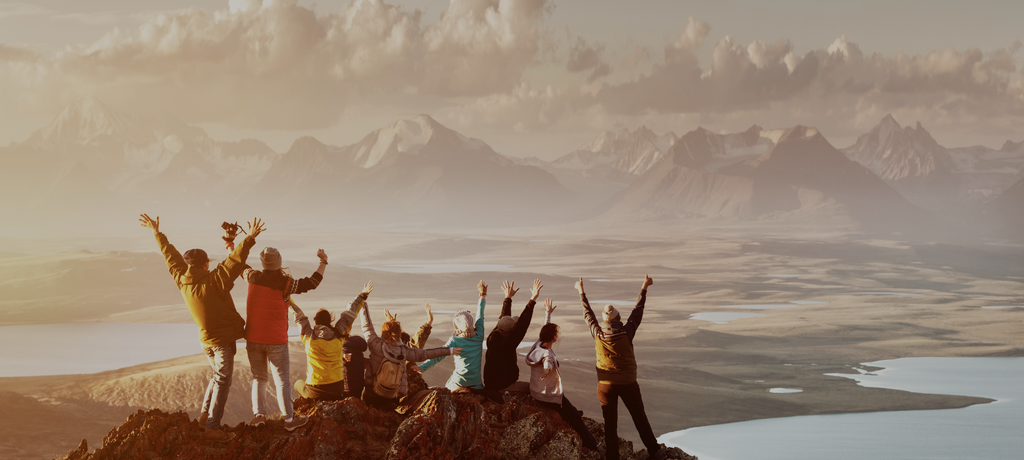 Large Group Travel
If you've been thrown the mammoth task of organising a group holiday for your local sailing club, the family reunion you've been putting off, or the corporate holiday you've all been waiting for, we've got you covered. As group travel specialists, we've learned the tricks of the trade to ensure that you and your group have a vacation you'll be talking about for years to come!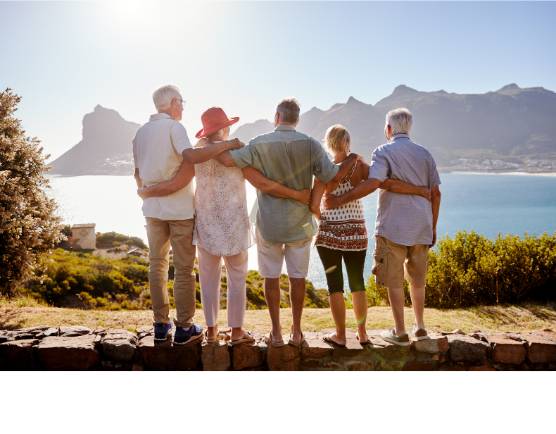 Let us take care of you
Planning a big group holiday can be stressful, there's lots to consider with a lot of people involved.

From school excursions and pilgrimages to family reunions and the photography club's annual expedition, our Group Travel Experts design the perfect itineraries for you and your group around how you want to travel. Whether it's a customised itinerary based on your interests and needs, or, one of our existing itineraries that your travel companions love, we have over 2,500 tour operators ready to work with you to create an exclusive experience for your group.

From a hiking expedition through the unforgiving landscapes of Patagonia to a retirement celebration amongst the vibrant vineyards of Italy - all you need to do is figure out where you want to go and who you want to travel with, then we'll take care of the rest, it's as simple as that.
The TourRadar Difference
Dedicated Group Specialist

We have created a team of Group Travel Experts who are dedicated to curating a tour that is perfect for your group. From booking transfers and planning activities to gathering details and flight suggestions, our experts do all of the hard work for you.

Best Group Deals

With over 40,000 tours, your dedicated Group Travel Expert will work hand-in-hand with our tour operators to ensure you and your group secure the best group deal. Simply choose a tour or destination that suits your group, and let our experts work their magic!

24/7 Customer Support

Let us handle the nitty-gritty details so that you and your group can enjoy your vacation knowing you're in good hands. Our 24/7 Travel Experts are here to support you, before, during, and after your tour. Call us your group's personal travel assistant.

Group Brochure

Avoid being overloaded with questions by the rest of the group with your personalised Group Brochure. Your dedicated Group Travel Expert will provide you with a dossier containing all of the information regarding your tour so that everyone is in the loop.

Video Calls

We understand that trying to organise a big group holiday can be stressful, which is why we offer video calls. If requested, your Group Travel Expert can set up a group call, or individual calls, to explain the details to your group so that you don't have to.

Flexibility

With flexible dates and customisation options, many of our tour operators offer exclusive experiences for groups. Partnered with our Peace of Mind program, you can rest assured that planning your group holiday with us will be one-of-a-kind and hassle-free.
Meet Kimberlie, our Group Travel Expert

Spending quality time together on a group vacation can be a great way to create special memories that last a lifetime! With over seven years of working in the travel industry, and having travelled to many of the destinations on TourRadar myself, you can be confident that we'll find the perfect getaway for you and your group. Whether you're planning your honeymoon, company retreat, or religious group tour, I'll be with you every step of the way from the moment you find your tour to the time you and your group arrive safely home.

Group Travel Ideas
or Create Your Own?
We couldn't possibly name all of our group ideas.
From
cycling
club outings and destination weddings to a snowboarding getaway with the boys and a long-awaiting retirement celebration, there are many group travel experiences to be had.
If you can't find a tour that suits your groups' interests or needs, reach out to our team of Group Travel Experts who will happily work with you to curate the perfect itinerary, secure accommodation, plan activities, suggest airlines, arrange transfers, and more!
Unforgettable Group Experiences
You've asked, we've answered
Do you offer group discounts?

Many of our operators offer great group discounts, or on-tour incentives when booking in a group. Your Group Travel Expert will notify you of any discounts or incentives that your group is eligible for, as they can vary greatly depending on the destination you choose, and how many people are in your group.

Do airlines give discounts for large groups?

Some airlines do yes, depending on where you are travelling to and what airline carrier you choose to fly with. Your Group Travel Expert will provide you with airline suggestions upon request to ensure you secure the best travel deals for you and your group.

Does it cost extra for a private group?

It depends on the tour operator. When requesting a private group tour, prices can vary greatly depending on your destination, the time of year you travel, and your group size. Don't worry though, our Group Travel Expert will assess all of your options to secure the best deal for you and your group. 

What are the best travel companies for large group travel?

Every tour operator has their own unique way of seeing the world. Some great tour operators for groups are G Adventures, Intrepid, and Europamundo. Many of our smaller, local tour operators offer extra flexibility and a VIP experience for group bookings. 

With countless tour operators on TourRadar to choose from, our Group Travel Expert will ensure you are paired with a tour operator who will cater to your groups' interests and needs.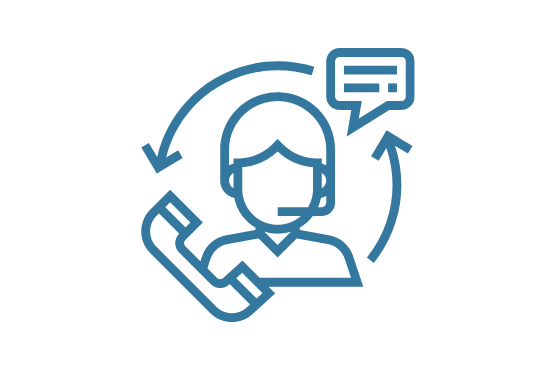 What is a Group Travel Expert?
We thought this question deserved it's very own section. Call them your personal travel assistant, they take care of all the nitty-gritty details so that you and your group can enjoy your vacation knowing you're in good hands. Your dedicated Group Travel Expert will;
Help you find the perfect tour that you and your whole group will love
Ensure that you receive the best deals for your group
Secure accommodation for you before and after your tour, if requested
Arrange airport transfers
Provide you with flight recommendations
Communicate with the operator to ensure dietary requirements are met, etc
Help you book any optional extras for you and your group
Provide your group with a brochure detailing all information for your tour
Offer video calls for your group, or individuals, upon request
Personally collecting all travellers details, so you don't have to
Assist you and your group 24/7 before, during, and after your tour
Contact our Group Travel Experts
+1 844 311 8331
24/7 Support
Our team of experienced tour specialists have travelled to hundreds of countries around the globe and have decades of first-hand travel experience to share. Contact us now to have all of your tour-related questions answered!
A TRAVEL MAGAZINE BY TOURRADAR