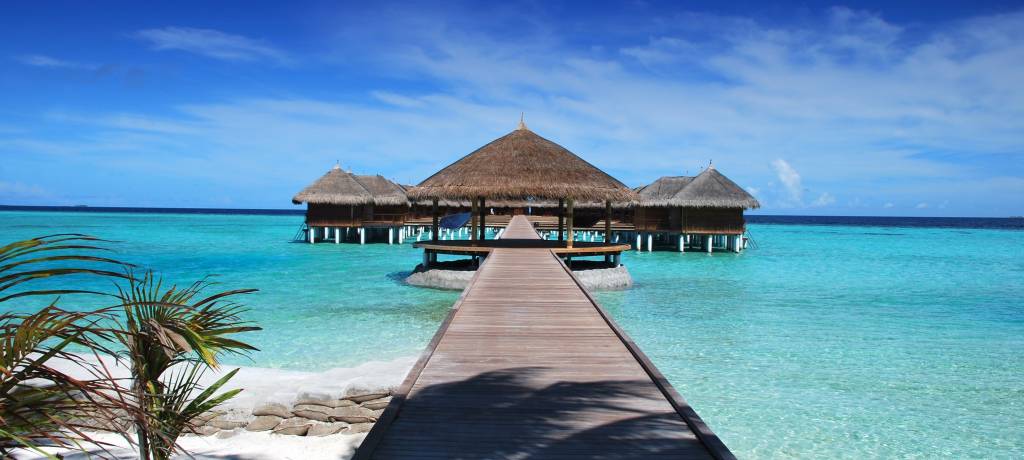 Best Maldives Vacations
Explore an island that marries pristine beaches with underwater scenery and luxury. Easily search, book and compare over 40 deals on TourRadar to find the best Maldives vacation package. Learn more about what we offer to this country below. 
Popular Vacations for the Maldives
Maldives Vacation Deals for 2023
Places Recommended by Our Travel Experts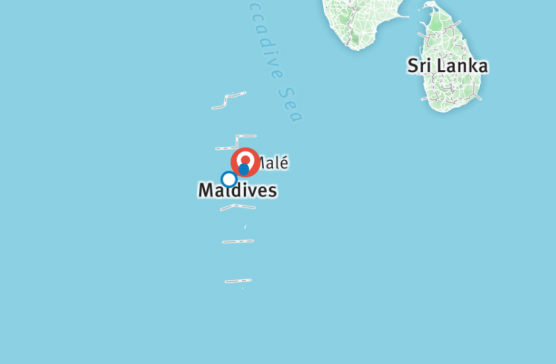 Packages Recommended by Our Travel Experts
Want to find the best Maldives vacation packages on TourRadar? 
Our Travel Experts reviewed all available trips to this country and based on real traveller feedback, singled out the best tour packages going through top destinations Maafushi and Malé:   
Maldives Island Hopper, 4 destinations, operated by Koda Sail, 8 days, from US $1,660
Maldives on a Shoestring, 3 destinations, operated by Encounters Travel, 8 days, from US $1,203
Maldives: 1 week adventures!, 3 destinations, operated by BeachLife Tours, 7 days, from US $1,856
Want to visit more destinations? Simply click below to see all our tours to Maldives, select your 
must-see places 
and
narrow down your selection to find the perfect trip!   
View All Packages
Find the Perfect Maldives Vacation Package on TourRadar
Finding the perfect trip for a great price is so easy on TourRadar – and because we have simple-to-navigate travel categories, you can browse through vacation packages based on how you like to explore the world.

So whether you're travelling in a group or hitting the road solo, looking to hit the beach or dive into history, you can find a vacation package that fits who you are. Our Travel Experts are standing by 24/7 to provide you with real human support in booking your dream vacation.  
Your Maldives Bucket List
Adventure Maldives Vacations
People Also Ask
How much does an average Maldives vacation cost?

On average, a Maldives vacation lasting a little over a week will cost you approximately $170 USD. Prices per day start at around $100 USD per person – TourRadar's most popular Belize tours cost around $230 USD per day, per person. 

What is the cheapest month for a vacation in the Maldives?

In the Maldives, peak season runs from November to April, and this is when ticket prices for flights rise as well. For lower holiday prices and package deals, the cheapest months to travel are in the off-season from May to October.

What is the ideal itinerary for seven days in Maldives?

If you have seven days for the Maldives, don't try to see everything, instead spend a couple of days in the following destinations – Malé, Maafushi and Fulidhoo – and soak up the blissed-out pace of island paradise. 

What is the ideal itinerary for 14 days in Maldives?

Fourteen days is a significant amount of time for the Maldives. You can explore a lot more and relax between hopping from one island to the next. We recommend visiting each of the following places for two to three days: Malé, Furanafushi, Maafushi, Fulidhoo, and Hulhumale. 

What is the best tour company for the Maldives?

We have a good selection of different tour operators. Our Travel Experts recommend operators like Explore or Encounters Travel for the Maldives. See our full list of the best Maldives travel companies here. 

How can I book a Maldives vacation on TourRadar?

Browse through our selection of tours based on your preferences, and if you have several that you like, compile a wish list with your preferred options. If you're struggling to make a decision, give our Travel Experts a call, and we can help you figure it out.

Do people speak in English in the Maldives?

In regions like Malé, you'll find that locals speak the English language. In resorts and other places that attract people of different dialects, you'll find English is also quite standard. 

Is it safe?

The Maldives is considered a safe destination for tourists to visit. The crime rate and incarceration rates are pretty low. However, petty thefts and robberies do happen, especially in the capital city Malé, so apply some basic precautionary measures, and your trip should go smoothly.
Contact our Travel Experts
+1 844 311 8331
24/7 Support
Our team of experienced tour specialists have travelled to hundreds of countries around the globe and have decades of first-hand travel experience to share. Contact us now to have all of your tour-related questions answered!
A TRAVEL MAGAZINE BY TOURRADAR