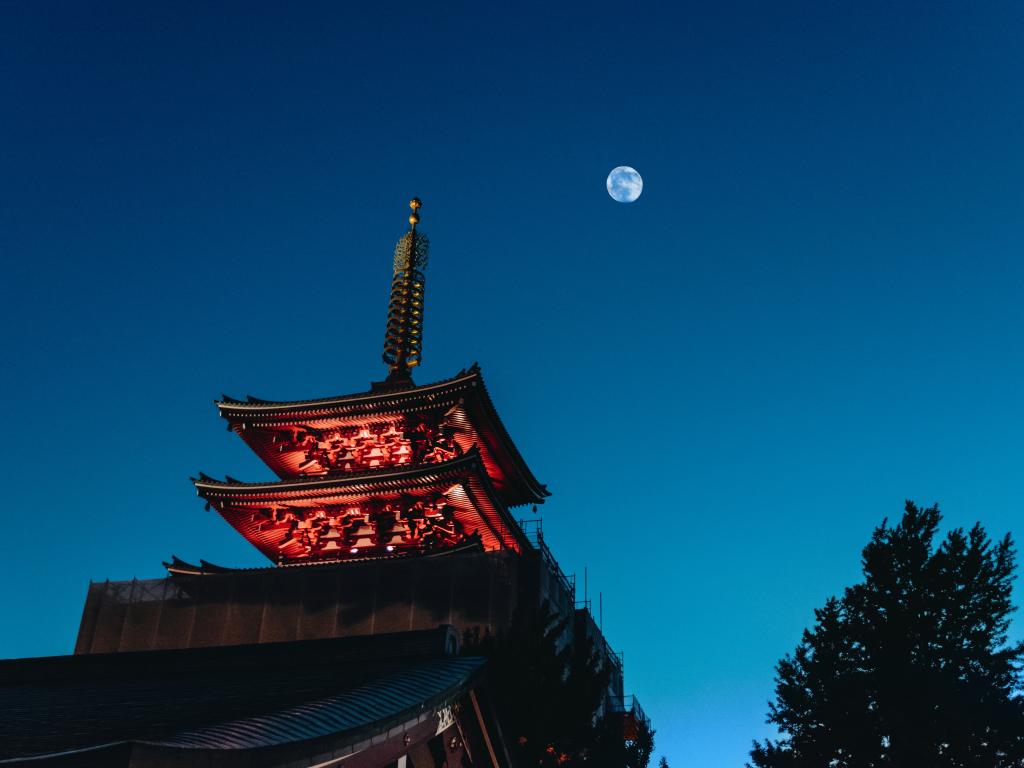 Japan Travel Guide
Japan is timeless: its ancient temples, soaring skyscrapers, progressive technology and abundant nature from forests to idyllic beaches can keep the pickiest traveller busy. Even when you've conquered the spring flowers, fall colours, Geisha dances and Tokyo's hustle, you'll find the reason, again and again, to return to the fascinating, ever-changing Land of the Rising Sun.
The Highlights
Mount Fuji

Mt Fuji is more than just a tall mountain - it's an active volcano and the country's tallest peak at 3,776m. It has been a pilgrimage site for centuries, considered a sacred mountain amongst the Japanese. Easily reachable from Tokyo, many people hike to the summit to this day.

Arashiyama Bamboo Grove, Kyoto

This bamboo forest in Kyoto is open 24/7 and admission is free, making it a breathtaking destination for a traveller of any budget. It's hard not to be impressed by the endless streams of bamboo towering around you - go early to avoid crowds and get the most out of this serene location.

Kiyomizu-dera Pagoda, Kyoto

Translated as "Pure Water", this UNESCO World Heritage Site is a Buddhist temple where worshippers believe the Goddess of Mercy resides. Over 1,200 years old, it was built around the Otowa Waterfall, where it is said that visitors who drink from the waterfall can get their wishes granted.
Shibuya Crossing, Tokyo

One of the world's busiest intersections with over 250,000 people using it every day, it's no wonder this Tokyo intersection is nicknamed the "scramble". If you want to experience the eccentricity of the capital city, the Shibuya Crossing is a good place to start.

Fushimi Inari Taisha

This shrine at the base of Mt Inari is famous for its bright vermilion torii gates forming a tunnel leading to the summit. You'll find numerous fox statues around the site as it is said to be the messenger of the god of rice, Inari, who the mountain is named after.

Jigokudani Monkey Park

Jigokudani is home to about 200 macaques, or "snow monkeys", which gather in the hot springs, soaking up the warmth they provide. Visitors can't bathe with them, but the surreal scene has become a popular attraction, especially during the picturesque winter.
The Basics
The Location

Japan is an island nation in East Asia, located in the Pacific Ocean. It consists of thousands of islands, but the largest four are Honshu, Hokkaido, Kyushu and Shikoku. Flying to Tokyo from the UK and New York takes between 11-14 hours.

Capital City

Tokyo is located on the main island of Honshu and is home to over 9 million people. It's known for its busy streets, quirky restaurants and a mix of the ancient and modern worlds. Tokyo is also the city with the most Michelin stars in the world.

Main Airport

Tokyo has two international airports, Narita and Haneda Airports. Outside of Tokyo, the main airport is Osaka's Kansai Airport.

Major airlines

Japan Airlines and All Nippon Airways

Language Spoken

The official language of Japan is Japanese. English is not spoken commonly outside of major metropolitan areas like Tokyo.

Currency

Japan uses the Japanese yen (¥). The currency code is JPY. You can order in yen at a currency exchange prior to your trip, at the airport on arrival or withdraw money from ATMs and banks in Japan.

Visas

Australian, British, Canadian and US citizens do not need a visa when visiting Japan for stays up to 90 days. Visa information can change often and varies from country to country. We recommend checking your country's travel advisories in advance of booking a trip.

Electricity

The Japanese voltage is 100V/50-60Hz, different from North America (120V) and Central Europe (230V). Japanese sockets and plugs are compatible with American electrical devices.

Vaccinations

While no vaccinations are compulsory for entry into Japan, talk to your doctor about whether you should get a Hepatitis A and B vaccine, and depending on the length of your trip and where you're going, you may need a vaccine for Encephalitis or Rabies.

Emergency Calls

The phone number to call in case of emergency is 119 for fire and ambulance and 110 for police.
When to Visit
Japan Tours
Visit Responsibly

Travelling responsibly means respecting the communities, culture and environment of the places you visit. Keep these tips in mind when travelling to Japan:

Go green. Be environmentally conscious on the road by taking short showers; turning off the lights in your hotel room when you leave; and resisting the urge to collect any plants, seashells, or other natural flora.

Respect cultural differences. Before travelling, read about the local culture and customs – even just knowing the dress code and a few basic phrases in the local language will go a long way.

Support local businesses. Enjoy a more authentic experience and directly support the local economy by travelling with a local guide, eating in local restaurants, buying from local artisans, and staying in locally-owned and operated accommodations.

Wherever possible, avoid single-use plastics. Pack reusable items such as your own shopping bags, utensils, a water bottle, and a straw. These items are typically lightweight and compact, and will greatly reduce your consumption of plastics.

Be conscious of overtourism. Opt to visit the lesser-known regions of Japan or travel outside the peak season – you'll likely even get a better deal and won't have all the crowds!

Sustainable Tourism in Japan

Ecotourism Japan (EJ)
An NGO focused on creating a network of tour operators, researchers, and professionals, Ecotourism Japan (EJ) aims to revitalize local communities. In addition, EJ has a web portal called "eco-tour.jp" that is dedicated to providing people with information on ecotourism, conservation, nature-based tours, and more!

Low-Waste Town
For nearly two decades, the rural town of Kamikatsu has been implementing low-waste practices such as separating household trash into more than 30 categories. Now, approximately 80 percent of Kamikatsu's waste is either recycled, reused, or composted – making it almost a "zero-waste" economy. Residents also have the ability to bring any clothes or household items they no longer need to a "kuru-kuru" store, where they can exchange them for other goods.

Mottainai
The Japanese word mottainai, which translates to "don't waste anything worthy," plays an instrumental role in the nation's environmental awareness. Influenced by the Buddhist culture, mottainai focuses on the essence of objects. It encourages people to respect each item and look beyond the wasteful mindset. With this word guiding the Japanese, it's no surprise they're a world leader in recycling, reusing, and reducing waste.
FAQs about Japan
Do you tip in Japan?

It is not customary to tip in Japan and might be taken as an insult if you do.

What is the internet access like?

The majority of hotels offer free wi-fi, although some will still charge in 24-hour increments. Train and subway platforms and Starbucks offer free wi-fi, although sometimes the signal is weak. You can pay to go online at Internet Cafes, prices ranging from 200 to 700 yen per hour.

Is the tap water safe to drink?

Tap water is safe to drink in Japan, although varying regions have different tasting water, so you may prefer to buy it bottled.

Can I use my credit cards?

The use of cash is prevalent in Japan and some places do not accept credit cards. Look for foreign-friendly ATMs (usually at post offices and 7-Eleven stores) and take out enough cash in case you can't use your credit card.

What are the public holidays?

Japan has a total of 16 public holidays, many with interesting backstories. To name a few, there is Greenery Day (to give thanks to nature; many parks and gardens waive entrance fees), Children's Day (to wish kids good luck on their journey to adulthood) and both Spring and Autumnal Equinox Days.

What are the toilets like?

Toilets in Japan are some of the best and high-tech in the world. The bidet, a toilet and post-restroom cleaner - or 'freshener' - combined, is common in Japan, but you may also encounter a squat toilet. Both of these are extremely hygienic.

When and where can I see cherry blossoms?

The cherry blossom season changes a little year to year, but the peak is March and April over roughly two weeks. It takes place throughout Japan, but the best places are Mount Yoshino, Mount Fuji, Kyoto and Shinjuku Gyoen in Tokyo.

What is the Golden Week in Japan?

Golden Week refers to a rare accumulation of Japanese national holidays where students and the working population enjoy the longest vacation period of the year. Tourists should avoid travelling to Japan during this time (typically end of April through May).
A TRAVEL MAGAZINE BY TOURRADAR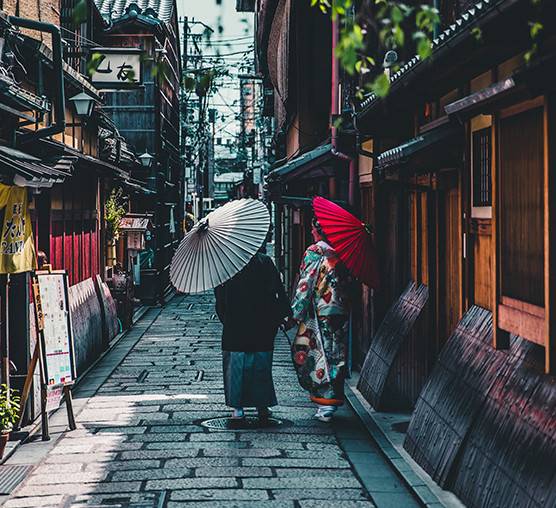 Watch Our Ultimate Travel Guide
Japan: The Ultimate Travel Guide by TourRadar gives you all the info you need to explore the land of the rising sun. Learn some basics about the country, including what you have to do & see once you arrive when it's best to travel and which food & drinks you definitely need to enjoy throughout your journey.
Watch now