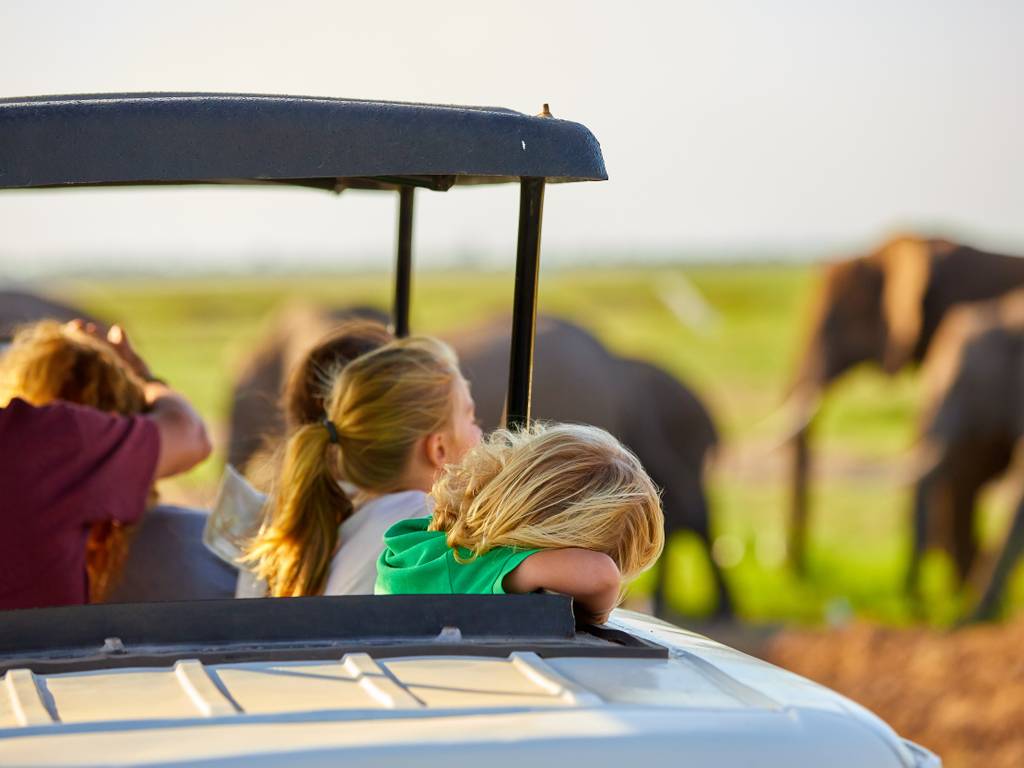 Family Safari Holidays
Whether you're travelling with teens or toddlers, a family safari is an incredible way to vacation with your loved ones. Each day on safari is an opportunity to teach your children about the environment, wildlife, different cultures, and — best of all — it's an unforgettable adventure you can share together.
Ready-made family safari packages
Best family safari destinations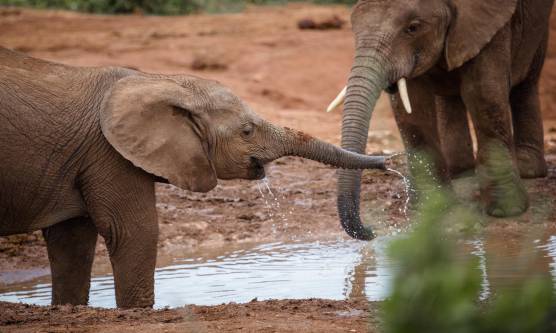 Family safari destination #1 - South Africa
South Africa is arguably the best family safari destination for a trip with little ones; it has excellent infrastructure, the risk of malaria is relatively low, and many parks allow self-driving. The country's most famous reserve, Kruger National Park, is home to the Big Five and there's plenty of child-friendly activities on offer to keep kids engaged between game drives. A wide range of accommodation is also available in Kruger, from private villas to high-end bush lodges and self-catering units.
 
South Africa family safaris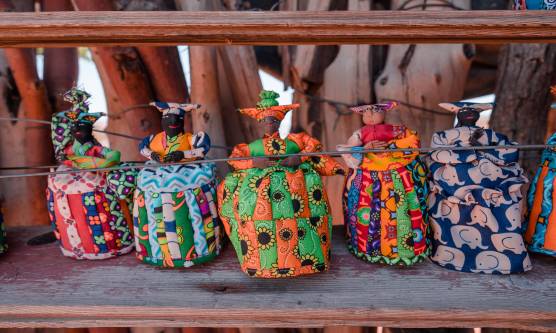 Family safari destination #2 - Kenya
Renowned for its rich culture, tribal traditions, and out-of-this-world wildlife viewing, Kenya is another fantastic family safari destination — especially if your kids are a bit older (over the age of 6). The country also has an array of incredible beaches, so once you've had your fill of game drives, you can hit the sun and surf with the entire family in tow. Bear in mind, most parts of the country are medium to high-risk areas for malaria, and the yellow fever vaccination is required to enter Kenya.
 
Kenya family safari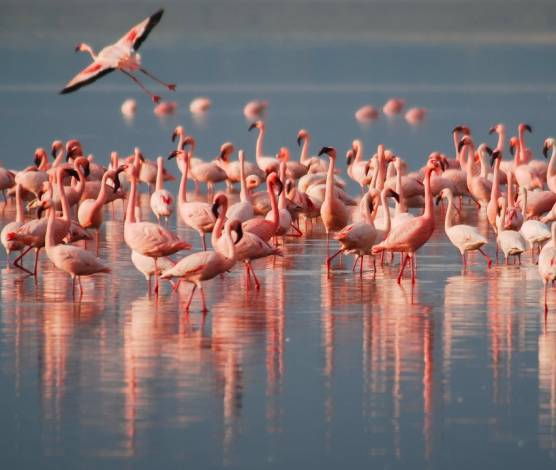 Family safari destination #3 - Tanzania
Tanzania is an excellent option for a family safari: it offers the perfect balance of safety and adventure, with a diverse range of attractions and some of the best game parks on the planet. With activities from horseback riding to visiting local villages, bush picnics and more, there's truly something for all ages in Tanzania. Plan your visit to the Masai Mara National Reserve to coincide with the wildebeest migration (between July and October).
 
Tanzania family safaris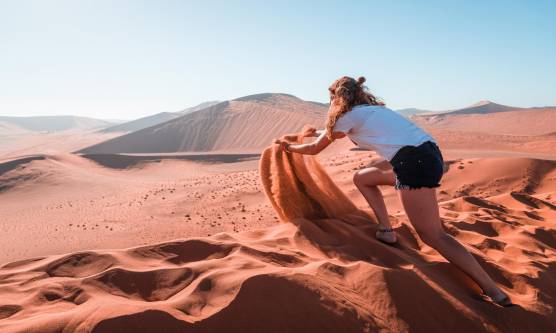 Family safari destination #4 - Botswana
Botswana is home to the stunning Okavango Delta, where you can enjoy the unique experience of spotting hippos and crocodiles from a traditional mokoro (dugout canoe). If your child is a fan of elephants, they'll absolutely love Botswana: Chobe National Park hosts one of the largest concentrations of elephants in Africa. Additionally, the country has several camps and safaris geared toward families (however, many of the activities available here — including nature walks and canoe safaris — are better suited to slightly older kids). 
 
Botswana family safaris
Best time for a family safari in Africa

Child-friendly activities on an African safari
Get up close with African wildlife

There's no better way for kids to learn about the natural wonders of African wildlife than on a game drive or bush walk. And, best of all, you get to watch your child's face light up when they see a giraffe or elephant stride into view for the first time.

Play a safari quiz

Creating a safari quiz will not only stave off boredom on long game drives, but it can also help kids learn more about the wildlife they're viewing. Questions like, "What animal needs to sprawl their legs in order to drink from a waterhole?" will keep them occupied when you're patiently waiting for one of the Big Five to appear. 

Go horseback riding

Let your kids experience the exhilaration of riding a horse through the African bush! Family-friendly tour operators cater to a range of ages and skill levels (however, children must be at least 12 years old to participate in most instances).

Build a sand castle at the beach

Combining a

safari with a beach holiday

is a great way to break up your vacation and make things more exciting for the kids. A Tanzania safari adventure pairs perfectly with Zanzibar, and Kruger National Park is only a short flight from the family-friendly beaches of Cape Town.

Fly like a bird

Hot air balloon rides are exhilarating in any setting, but a hot air balloon safari over Masai Mara National Reserve or the Serengeti is a once-in-a-lifetime experience that your kids will never forget! (Keep in mind: the minimum age requirement for this activity is usually 8 years old.)

Count stars

No matter what reserve you choose, you're guaranteed to see a magnificent expanse of star-studded skies when night falls over your lodge. Far away from any light pollution, you'll be able to point out all the constellations and stars your kids have learned about in school.
Frequently asked questions about family safari tours
How long do the game drives last?

Game drives usually last approximately 3 to 4 hours, and they're scheduled to coincide with the times you're most likely to see wildlife. This means early mornings (typically starting around 5:00 am or 6:00 am), late afternoons (3:00 pm or 4:00 pm) — as well as the occasional night game drive. 

Is it safe for a family to go to Africa?

As long as you choose your destination carefully, travelling to Africa can be a perfectly safe and rewarding holiday experience. With its modern infrastructure and world-class national parks, South Africa is one of the best options for a family safari. The country even has a handful of malaria-free game reserves, so you can visit without having to worry about the hassle of taking anti-malaria medication.

How can we make our safari an unforgettable experience for our children?

Mix up your game drives with activities like horseback riding and nature walks, and ask your guide to point out things like animal tracks and edible plants. There's so much to see and learn in between lion sightings, and a safari holiday is a perfect opportunity to be present and enjoy all the little moments along the way.

What is the most important thing to consider on a trip to Africa with children?

Children may be excited by the idea of a safari, but remember that game-viewing involves a lot of waiting around with little activity. When there are no animals to be seen, your children will become bored quickly, so snacks, games, books, and binoculars are absolutely essential items for every game drive.

How to choose the right safari for my family?

If you want to plan the adventure of a lifetime for your family, put more emphasis on finding the right lodge rather than the right country. Age-appropriate lodges with amenities like swimming pools are a must for rambunctious youngsters, and some family-friendly lodges even offer playrooms with activities such as cooking classes and scavenger hunts to keep kids occupied between game-viewing drives.

How can I book a family safari?

Booking a family safari on TourRadar is a breeze; simply browse our range of family safari tours and choose the one that suits you best! You can filter the results by a specific price range, the country you'd most like to visit, or the highest-rated tours — the choice is yours!

Will there be other families on my tour?

If you book a dedicated family safari tour, you'll certainly meet other families on your holiday.

How can I find an affordable family safari?

The best way to find an affordable family safari is to keep an eye out for deals. Filter the tours by the lowest price or the biggest deals to save on incredible safari holidays the entire family will love.
Contact our Travel Experts
+1 844 311 8331
24/7 Support
Our team of experienced tour specialists have travelled to hundreds of countries around the globe and have decades of first-hand travel experience to share. Contact us now to have all of your tour-related questions answered!
A TRAVEL MAGAZINE BY TOURRADAR