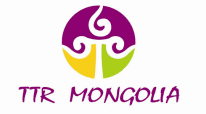 Number of tours

20
Age Range

16-80
Number of reviews

10
Rating

4.0

/5
Response rate

92%
Response time

within 2 days
Doljinsuren

Written on December 5th, 2020

Excellent trip in my life

TTR

Written on October 31st, 2019

Awesome trip. TTR Mongolia took such great care of us and we're so fun to talk to. They stopped the car every time we saw horses, camels, herders, statues, et…

Read more

TTR

Written on October 31st, 2019

Hey both :) Thank you so much! I had an amazing and memorable trip with your company and Ganaa! If you and your family have any problems in Switzerland you can …

Read more

Janet

Written on October 11th, 2019

For the $800 dollar surcharge for being a single traveller, I would have assumed more decent accommodations with some type of heat.proper bathrooms..not just a…

Read more

TTRMongolia commented on this review

Hi! Dear Janet Thank you for your review We are really sorry about your trip. We will respectfully accept your recommendation. Everything you type is correct. This fall (25 September-06 October ) in Mongolia is relatively cold in the fall of the last years and this is a result of your unliked tour. Since all the tourist camps were closed because of the cold, we planned to take a trip to a place where tourists could open it. Please forgive again. We would like to refund you a certain amount of payment. About the Guide, Khangai Tour is not his first trip to her. She has had a successful experience in hosting Gobi 2 tours. We've made your travel guide because these travelers have praised her. Thank you. Please contact us in our private email. E:ttrmongola@gmail.com

Written on July 31st, 2019

Absolutely love love love TTR Mongolia! We spent a spectacular four days on a customized trip lead by the owner. It was packed with beautiful sand dunes, lake…

Read more

TTRMongolia commented on this review

Hi Dear Annie Thank you for your wonderful review. We always waiting for you back us. Wishing all a wonderful day with friends and family, may you wish with an abundance of love and happiness. I love you.

Written on July 23rd, 2019

Great experiance, once in a lifetime trip.

TTRMongolia commented on this review

Hi Dear Susan Thank you for your review. We excited to hear from you. I heard you about your amazing horse farm. I want to that information. You know, Mongolia is one of a good country for horseback trip in the word. We need to a good experience in developing a new standard in Mongolia. Big thank you for choosing us. Best regard Doljko from TTRMongolia

Written on July 23rd, 2019

The staff at TTR are lovely and very hospitable and accomodating. They did help make the experience more enjoyable and I would recommend them. There are a d…

Read more

TTRMongolia commented on this review

Hello Dear John Thank you for your review and advice. We will follow your wonderful advice. Thank you for choosing us. Good luck with the next magnificent adventures. Best regard Team TTRMongolia

Swarna

Written on June 4th, 2019

Wow just Wow! What a wonderful experience, from start to finish, it was wonderful. TTR Mongolia not only your tour agent they really do look after you like memb…

Read more

TTRMongolia commented on this review

Hey Swarna You are my one of my loved customer. I hope to you like us :) Thank you for your wonderful review, we love you. Hey, you promised us that you will come back Naadam festival 2020. right? You must back to Mongolia, We promise that organize an additional tour for you.

Jacklyn

I got food poisoning on the second day. Only one of the Ger's were actually clean. The first night I had to sleep in a hostel with the guide and driver after dr…

Read more

TTRMongolia commented on this review

Thank you for your review I long time to think for your willingness to reply or not. Maybe, I'm sorry to give you a not nice answer. Your trip was our first 2019 trip, so we've been very disappointed when you've disliked your solo tour after a ride on the 2300 km for 6 days with 580$. We didn't complain that We're working on high % loss on your trip. Unfortunately, We tried to do a good job, but it failed. We need an only good review, not profit for your tour. Because it was our open season tour. Perhaps the main reason for this trip was wrong was a timely choice. April is the most unpalatable season have strong windy in Mongolia. In the case of the machine stopped: In Mongolia, with a vast area, we recommend that our groups meet on the road in the countryside be advised to leave the trip temporarily to advise on road conditions. For food: I apologize for not being able to serve you. Thank you for everything

Anonymous

We both enjoyed the tour as we saw a lot in the short space of time. Since it was off season the gers were a mixture of good and not so good. We got off to a ro…

Read more

TTRMongolia commented on this review

Today have been a wonderful day. Because I read your wonderful impression. I'm really excited. It was getting to me the energy to try too hard work. I wish you all the magnificent adventures.
TTRMongolia Videos
Contact our Travel Experts
+1 844 311 8331
24/7 Support
Our team of experienced tour specialists have travelled to hundreds of countries around the globe and have decades of first-hand travel experience to share. Contact us now to have all of your tour-related questions answered!