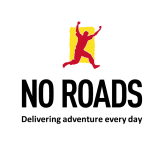 No Roads Expeditions
Headquarters in Frankston, Australia
View all tours
Number of tours

12
Age Range

12-99
Number of reviews

49
Rating

4.9

/5
Response rate

100%
Response time

within 2 days
Written on September 13th, 2022

The tour guide Luka was excellent. He is full of knowledge of the area, efficient in handling all the logistics, communication with the entire group, and leadin…

Read more

Written on July 22nd, 2022

I travel a lot. I also am an oceanographer and teacher so I spend a lot time in the ocean and also spend a lot of time with students. This trip was made excepti…

Read more

No Roads Expeditions commented on this review

Hi Stephanie thank you so much for these words. I will pass these on to the crew who as you suggest is an awesome group. I am so glad you had a great time. Thanks Stephanie.

Written on July 7th, 2022

Our TMB trek with Open Roads was fantastic in every way!!!

No Roads Expeditions commented on this review

Thanks Stephen it was great to have you and your group along. Luca tells us you were a lot of fun. Regards No Roads Expeditions

Written on February 2nd, 2021

Everything was perfect! I think our best holiday ever. Peter and Irene were so helpful in answering all our questions and putting our mind at ease the whole t…

Read more

No Roads Expeditions commented on this review

Thank you so much Evelyn we are so glad you had a great time especially in these times of uncertainty. Looks like the weather was great for you. We guess there are some advantages of this whole pandemic. Thanks again!

Written on April 2nd, 2020

I cannot recommend No Roads Expeditions highly enough. I have recently completed the Kokoda trek in PNG - and the entire team at No Roads were beyond excellent …

Read more

No Roads Expeditions commented on this review

Hey Aiden Thanks so much for the comments. Fiona and the team are awesome. We hope everyone got back to where they needed to be. I will pass on these kind words to the team. I look forward to offering something else to you 4 crazy guys. Cheers Peter Miller

Classic Everest Base Camp

Written on November 25th, 2019

No Roads Expeditions provided a fantastic Nepal adventure through their sister company ,Mountain Monarch. They are a highly professional team. Local, knowledgea…

Read more

Written on July 22nd, 2019

Hard work ,rewarding thought provoking ,great history lessons great respect to those who's foot steps we were following great bunch of fellow treckers and carnt…

Read more

Everything was incredible! We will never forget this wonderful kayaking trip in the komodo islands.

Anonymous

Written on October 28th, 2018

This is my 3rd Kokoda trek within 10 years with No Roads and my 7th adventure holiday with them. I chose the Fast Trek Aus Led tour this time due to time cons…

Read more

No Roads Expeditions commented on this review

Thanks Caylan great to trek with you,

Anonymous

Written on October 28th, 2018

This was my third Kokoda trek with No Roads and my 7th adventure holiday in total with them. Why do I keep coming back? Simply - their tours are organised, …

Read more
No Roads Expeditions Tours
No Roads Expeditions Destinations
No Roads Expeditions Videos
Philosophy

For many of us, we work hard all year to get away for 2 or 3 weeks. That annual adventure centres our lives, puts life back into perspective and allows us time for just ourselves. It is a vital part of our existence and a time that should not be wasted. That is why it is important to choose the right adventure company, a company that will fulfill your wishes in a conscientious way, so that you can return home rejuvenated, enriched by the experience knowing you have helped yourself and hopefully someone else along the way.


So are you the type of person that thinks about what they spend their money on. Not just from an economic perspective, we all need to do that. We mean, are you the type of person who thinks about where things come from, how they are made, how they impact the environment and how they impact the lives of those who create the product. If so, then we are like minded. Every decision we make, we mean every decision, is thought through on the basis of how it will impact you as our guest, how it will impact the environment and is it socially just. Every person and every aspect in the process of delivering an adventure to you must be positively affected by the transaction. If not, then we change how it is done. We are not perfect and we are always improving the way we do things based on feedback from guests and our local and international teams.


No Roads Expeditions is dedicated to achieving these goals for you. The following are some of the reasons why you should choose No Roads expeditions as your operator on your next adventure.

We Know What We are Talking About!
No Roads Expeditions only offers trips we have first hand experience with. We only offer expeditions that are run professionally by either our own local team or by a local operator that works with No Roads Expeditions to our standards. All these operations are run by registered companies, not fly by night businesses.

We Are The Operator
No Roads Expeditions in Papua New Guinea and Indonesia is the operator. We have direct input into how the trip is run. We have strict environmental, social, cultural and labour policies. For operations we don't not run ourselves, we ensure our local operator abides by these same standards by visiting them each year.

We Are A Licensed Travel Agent
​​No Roads Expeditions is a Licenced Travel Agent. This means your money is protected under ​Australian Consumer Law. ​We are a Member of ATAS and AFTA which regulate how Travel Agents operate in Australia. ​As a prudent traveler, you should not be giving money to anyone that is not covered by this Licence. Without a Travel Agent you are on your own.

We Are Fully Insured
This is a vitally important point. What happens if you are injured while on expedition? Insurance companies will not honour policies if you travel with an uninsured, unlicensed operator. Even if your operator uses a Travel Agent to make the booking, if the operator you are using is not insured, you are risking your health if you get injured.


No Roads Expeditions is fully insured to the sum of $10,000,000. Don't risk it to save a few hundred dollars!

We Have Unique Itineraries!
Many of the places we visit, no other operator works in the area. Sea Kayaking in the Komodos, sea kayaking in New Ireland PNG, traversing East Timor are but a few that make No Roads Expeditions unique. However, in places where there are other operators such as Gunung Rinjani in Indonesia, the Orangutans in Borneo, Everest in Nepal or Kilimanjaro in Tanzania, No Roads Expeditions prides itself on offering these trips in a unique and unusual way, so that you see another side to the adventure and that you succeed in completing it. For example on Kilimanjaro, we offer Crater Camps so that you will camp inside the crater of Kilimanjaro or on Rinjani, we offer different routes to the summit, or the Orangutans, we will take you to special places and do special activities such as helping with a reforestation program.

We Give Back!
We at No Roads Expeditions believe that travel is not a one way street. While we make a profit from our operations, much of that profit is given back to projects that we believe are worthwhile for the communities we work with. Some of these projects you can participate in directly such as the No Roads to Education program in PNG or by joining an Orangutan trip where part of your fee goes to orangutan adoptions. Behind the scenes, No Roads assists with the No Roads to Health program as well establishing schools in Flores at Weor village. Just as importantly, we pay all our staff above industry rates which directly affects their day to day lives.

We Have A Social, Cultural and Environmental Conscience!
It is vitally important that travel has a positive impact on the social, cultural and environmental aspects of the places we visit. We ensure that when you visit places with us, your presence will help those that live there, that their culture will be respected and that the environment at the very least will not be harmed.

Social Policy
We believe in fair pay for fair work. That is why our local teams are not only paid above market wages (usually these market wages are below standard), but are fed well and equipped well for your expedition. You will see the difference as our teams remain highly motivated and ready to serve you on expedition.

Cultural Policy
All societies have their own rules, borne out of generations of cultural development. We are not here to change these directly, but to witness them and appreciate them as another form of human existence. While on expedition, we will respect local cultures, those developed out of religion or social norms. We ask you to respect these, as they are no better or worse than our own.

Environmental Policy
There are many aspects to the issue of the environmental impact of travel. Flying to the destination, accommodation, food preparation and human waste control. Each of these is covered either directly by our own environmental policy or we ask you to assist by for example, offsetting your carbon emissions to get to your destination.


We try to use eco friendly accommodation where possible. Food is bought and prepared locally. We try to use fresh produce as much as possible. All non biodegradable material is packed and brought back to main metropolitan centres for correct disposal.


Human waste is a major problem when traveling. It can impact on the environment directly. We attempt to dispose of this waste as effectively and sensitively as possible. We will inform you on how you can help with this goal. We are currently installing eco toilets along the Kokoda Track in PNG and expect to extend this project throughout our operations in PNG and Indonesia.​
Contact our Travel Experts
+1 844 311 8331
24/7 Support
Our team of experienced tour specialists have travelled to hundreds of countries around the globe and have decades of first-hand travel experience to share. Contact us now to have all of your tour-related questions answered!