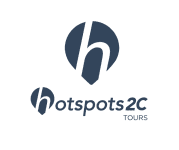 Number of tours

8
Age Range

12-100
Number of reviews

324
Rating

4.7

/5
Response rate

100%
Response time

within 1 day
Written on September 24th, 2022

I would recommend this tour. The tour guide Issac was very professional, honest kind and funny.

Ferre

Written on June 29th, 2022

The tour was great, the tour guide (isaac), however, was só chaotic that I was constantly irritated by him...

Hotspots2c commented on this review

Thanks for taking the time to give your overall review of the tour experience and it's great that you loved the tour itinerary too. It is an action-packed tour and filled to the brim with adventures. We've informed the guide about your feedback too. Enjoy the rest of your time in South Africa and may the memories of this trip along this coastal paradise encourage you to return to Cape Town and South Africa again real soon. Keep exploring, from Ferdi & team Hotspots2c

Written on April 8th, 2022

ADVENTURE MODE ON! An unforgettable weekend full of spectacular views and unforgettable moments. Very well organised and guided. Definitely one for the books!

Erin

Written on March 27th, 2022

Paul was great! We had an amazing time

Hotspots2c commented on this review

Thanks Erin - such great feedback, thanks for taking time to give your feedback! I'll make sure our office team and Paul is also informed about this excellent review. -- Keep'on exploring - from Ferdi & team Hotspots2c

Written on March 21st, 2022

Paul was our guide and he made the experience an incredible one.

Written on March 13th, 2022

I had an amazing time during the tour! Our Guide Moudy was always taking care of us and made us every dream possible! I would definitely recommend this tour.

Written on March 13th, 2022

Guide Maudie was great, he told us so much about the history of South Africa.

Written on March 6th, 2022

Absolutely outstanding! I can only recommend this trip to anyone who enjoys meeting new people and wants to adventure. I traveled alone and booked the backpacke…

Read more

Megan

Written on February 26th, 2022

Best thing I've done in South Africa! JP was phenomenal.

Amar

Written on February 24th, 2022

The overall experience was amazing. My partner and I had a limited time in Capetown and wanted to experience the wildlife so abundant in Africa. The transportat…

Read more
Hotspots2c Videos
Questions & Answers
How many other people will be on the tour?

It depends on how many other people book, but usually the group sizes range from 4 to 12 people per tour. We run small group tours with no more than 13 travellers per vehicle or tour guide. This small group size lend a more personal touch to our tours, and keep the itinerary options a bit more flexible.

Do I need to change money before the tour?

We don't recommend carrying large amounts of cash. We recommend withdrawing cash from ATMs during the tour. Please ensure your bank is aware that you will be travelling.

Is there an age limit? Can children join?

No, children under the age of 12 years are not allowed on scheduled group tour packages. Children under 18 years (from 12 to 17 years) of age must be accompanied by a suitable or suitably qualified, fare paying adult companion. We do not have a maximum age limit requirement, but tours are designed for young-at-heart travellers. At the discretion of Hotspots2c management, we may consider younger children on certain tours if they meet certain criteria and a request is received for consideration.

What to pack and how much luggage is allowed per person?

Each fare paying passenger is permitted to take, free of charge and at own risk, two pieces of luggage of a total mass not exceeding 35 pounds (20kg). Contact us a well in advance to make arrangements for extra luggage. – Pack light. A backpack is ideal for shorter trips. Bring a warm jacket for cold evenings or open vehicle 4×4 game drives. Insect repellent & sunscreen lotion is advisable. Remember to pack comfortable walking shoes, a hat for hikes and please bring your own beach towel.

Can I request changes on the scheduled group itinerary mentioned?

If you are joining a scheduled tour, the itinerary is set and cannot be changes to each person's needs. Tour itineraries are listed as guidelines and are subject to change without notice. All highlights included in the tour will be visited, but in no specific order. Do contact us to request a private tour quote if you are with a group of friends or family that would like to depart on an alternative date. We can offer a more expensive, but exclusive tour to suite your group's specific needs.

How flexible are scheduled tour departure dates?

Group tours have set departure dates and cannot be changed. Scheduled group tours are guaranteed to go, so you never have to worry about your tour being cancelled at the last minute. Once you've booked and paid, that's it – you're going, guaranteed. Do contact us to request a private tour quote if you are with a group of friends or family that would like to depart on an alternative date. We can offer a more expensive, but exclusive tour to suite your group's specific needs.

If the meals are not included in the tour price, will I need to pack food?

Meals are usually not included, but there are plenty of time to buy food on tour. This offers the ideal opportunity to experience typical South African cuisine at local eating spots. - Breakfast for each overnight stay is available to purchase at your overnight accommodation or you buy a snack from supermarkets the previous evening. 3-star luxury B&B accommodation packages include a full breakfast for each overnight stay. - Lunch will be en route with limited time & limited options to choose from. - Dine at famous restaurants; or book meals with the overnight accommodation. Your guide can advise you and transport you to the best local restaurants each night. Some backpackers even have communal kitchens to prepare your own food, if you wish to buy the ingredients on tour to prepare your own meals.

What to do if I do not want to partake in optional activities scheduled on tour?

Optional activities are offered and scheduled as part of the tour's free-time to personalise your trip. It is not compulsory, but it turns a great trip into an unforgettable one. If you do not wish to join a specific optional activity – no worries, you can then relax or explore the surrounding area.

Do I need to book Optional Activities in advance?

All optional activities scheduled on the tour are already reserved for the whole tour group by our operations team. Some optional activities are subject to weather conditions and can therefore only be paid and confirmed on the day of the activity. Take your credit or debit card on the tour, as most activity providers and shops accept card payments, or your tour guide can take you to an ATM to draw cash as you need it.

Can I upgrade to luxury 3-star B&B accommodation option?

Yes, simply add a note on your booking request to receive the upgrade fee applicable. Budget accommodation packages stay at backpacker hostels with lively atmosphere, while the 3-star luxury B&B accommodation options overnight at cosy guesthouses in a peaceful environment, situated away from the backpackers accommodation. Luxury guest house rooms offer en suite bathrooms and include breakfast for each overnight stay.

We are a couple and would like to have a private room each night. Is this possible?

Please inform us your bed room preference when booking, as we can offer a wide variety of room allocations to choose from: - Single bed room package is suitable for 1 person in a private room. - Double bed room package offers a double bed to share in a private room. Minimum 2 people per booking required. - Twin bed room package offers 2 single beds in a private room. Minimum 2 per booking required. - Dorm room package offers a single bunk bed to share the room and communal bathroom with up to 12 other travellers.

Does overnight accommodation always include private bathroom facilities?

No, our tour packages offer two types of accommodation options: Budget backpacker hostels with shared bathrooms or Luxury 3-star or 4-star Guest house B&B accommodation with ensuite private bathrooms. Some budget accommodation providers may offer private bathrooms for private rooms – but this is subject to availability and cannot be guaranteed. Please ask about this specifically when booking.

What time will I get back on the last day of the tour?

Usually our tours are action packed and run until early evening or late afternoon – any time between 6pm to 10pm. We cannot advise an exact time that you will be dropped-off at the original departure point in Cape Town or Stellenbosch. It is not advisable to plan any scheduled arrangements (especially flights) for the first or last day of the tour; as traffic and weather can delay the approximate pick-up and drop-off times. hotspots2c makes all reasonable effort to keep to the tour's timetable and no liability whatsoever can be accepted for unplanned changes or late arrivals due to factors out of our control.

Where and when will I get picked-up on the first day of the tour?

Our included pick-up service can collect you from your accommodation in Cape Town, within a maximum ± 10km radius of the city center or from Stellenbosch. Pick-up times are early in the morning. Exact pick-up times are only advised a day before the tour depart, as we first need to wait for the most updated list of travelers and pick-up points to map out a suitable pick-up route. The free transfer shuttle will collect all travelers en route, with pickup times ranging from ±6am to 8am. Please contact us and check-in a day before your tour depart to get your more exact pick-up time.
Contact our Travel Experts
+1 844 311 8331
24/7 Support
Our team of experienced tour specialists have travelled to hundreds of countries around the globe and have decades of first-hand travel experience to share. Contact us now to have all of your tour-related questions answered!