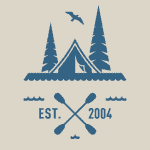 Number of tours

9
Age Range

12-65
Number of reviews

74
Rating

4.9

/5
Response rate

96%
Response time

within 1 day
Written on October 1st, 2022

This was a superb self-guided five day kayak/camping trip. The scenery is magnificent. We were novice paddlers and faced challenging conditions on two days (out…

Read more

Mindy

Written on September 13th, 2022

Photography tour was excellent...well organized but with plenty of time built in for the group to decide on options and activities. Rob and Audrey were great!

Jamie

Written on August 31st, 2022

The whole experience was perfect start to finish. Its such a beautiful part of the world, and definitely one that's worth seeing - I experienced so much that I'…

Read more

Written on August 29th, 2022

Good organization, delicious food, great landscape, dedicated team

Written on September 10th, 2019

Excellent tour. The food, camping gear and kayaks provided were exceptional. The tour guides, Adam and Thomas, were very knowledgeable on the area and helped cr…

Read more

Written on September 4th, 2019

Unfortunately we had bad weather otherwise I would have said five star! All communications pre trip were great. We didn't look at our phone often enough, so I'd…

Read more

Written on July 16th, 2019

This 5 day kayaking trip was superb from all aspects. All equipment was high quality and in excellent condition; this resulted in a very comfortable experience.…

Read more

Karen

Written on June 21st, 2019

Amazingly well organised adventure; run by a fantastic, small team. Rob, who met us and set us up, couldn't have been kinder, more encouraging, patient and help…

Read more

Do the North commented on this review

Hi Karen, Great to hear that you had a great experience with our crew. We aim to give the best service and I'm so glad that it show. Thanks again for coming and have a great summer. Cheers, Thomas

Written on August 23rd, 2018

Great adventure, very close in nature. They really care about good equipment, good food and that you have a great time.

Do the North commented on this review

Hi Christina, Great to hear that you enjoyed your adventure with us and that it shows that we care that you have a great time out on the water! Have a great autumn and winter and hopefully we will see you in the future. All the best, Thomas

Written on August 20th, 2018

The Do The North team were efficient friendly and professional. The equipment was easy to use and the information given by Thomas was clear and he made it sound…

Read more
Questions & Answers
Is it safe? I have never gone sea kayaking before.

You need no prior kayaking experience to do this trip, just a little bit of guts and common sense. Double kayaks are incredibly stable and well suited for beginners and intermediates, while singles require more skill since they can roll over. There are no tides, currents or big swells to worry about in Saint Anna. Windy conditions will be your biggest hurdle and you do need to be sensible and realise your limitations. Sometimes it's better to wait out some windy weather on an island rather than battling the seas.

What about emergencies?

We give you a cell phone and the whole area has reception. If something happens civilisation is only a phone call away and you can be reached by boat taxi or the coast guard in up to 20 minutes. Luckily accidents are very rare in the archipelago and if any problems occur (for example broken equipment, minor medical problems) we will assist you.

Do I have to worry about tides?

There are no tides whatsoever in Saint Anna. The sea level stays the same, which means that you have no times to consider and you don't have to transport kayak and gear from the waterline. Also, there are no big swells because of all the islands breaking up wind and waves.

I don't know anything about navigation. Will I get lost?

We'll teach you what you need to know, it's not that difficult. You just have to be very attentive and constantly compare what you see around you to the map. It's an advantage to have a little knowledge of maps, orienteering or navigation, but we've had many complete novices over the years and they have done just fine too. One person in your group will be assigned navigator and have the rolling compass, map and hand compass strapped in front on the kayak.

Is there anywhere to re-stock supplies?

No, not really. You should order all your food and bev from us in advance. (you pay cost price and we shop and pack it for you) There are a couple of small camp shops, but they have nothing fresh and a very limited assortment, so better to be organised and bring everything.

Is there a set paddling route?

No, not at all. You choose completely where you wish to paddle and how far. There are a few different pick-up points so you do not start and finish at the same spot. When it's time to go home, just let us know let us know where and when using the provided cell phone. You will see that the wind direction will have a big say in what route you will be taking. We do advise you of a general plan though.

What's the temperature of the water like?

It's always hard to predict water temperatures. It depends completely on the weeks leading up to the summer how early you can comfortably swim. All it takes is a couple of weeks of warm weather to heat it up nicely (Nordic style, we're not in the Mediterranian). In general it may look something like this: Early June: 14–19°C Late June – mid August: 19–24°C Late August – early September: 19–22°C Late September: 14–19°C

What's the weather usually like?

The weather in the archipelago changes often and quickly. We give you a cell phone and text you the weather report every morning. When you are out for a few days you are very likely to experience a couple of calm and sunny days and a couple of windy and overcast ones. Sometimes it rains of course, but it usually passes pretty quickly. We provide good water and wind proof clothing. Temperatures vary a lot, a typical summer day can bring you 33°C and sunshine, or 17°C and rain, but mostly it stays around 20–28°C.

I'm continuing travelling afterwards and have a lot of gear. Is there anywhere I can store it?

Whatever you don't wanna bring paddling you can leave with us. You will get to re-pack your stuff into waterproof bags anyhow and leave your bags/backpacks behind.

Where can we camp?

In Sweden we have something called "the right to public access",which among other things mean that you can camp wherever you want, as long as you are respectful to the area. You'll see that camping in the archipelago is something really natural in these surroundings.

Where will we get fresh water from?

We will supply fresh water that will last half your trip and we will show you a few places where you can fill up on the way.

Do I need to be fit?

You do not have to be fit to go sea kayaking. It's really easy and you completely decide your own pace and how much distance you wish to cover. Kayaks are surprisingly quick with just a little effort.
Contact our Travel Experts
+1 844 311 8331
24/7 Support
Our team of experienced tour specialists have travelled to hundreds of countries around the globe and have decades of first-hand travel experience to share. Contact us now to have all of your tour-related questions answered!