Bring Danish Hygge To Your Home This Winter
As the temperatures drop, the days grow shorter, and we continue to spend more time indoors, winter is the perfect season to turn your living space into a hygge haven with elements inspired by Danish culture.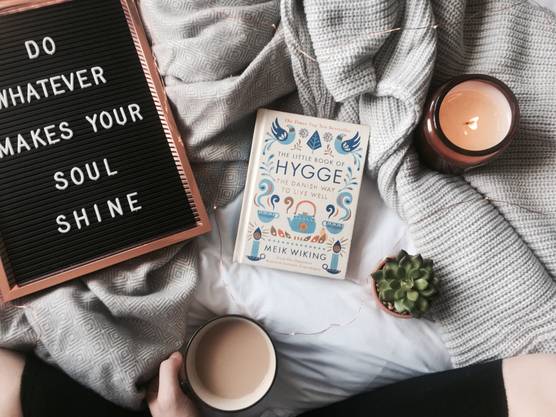 Create a Hygge Haven at Home This Winter
It's difficult to convey a literal translation of the word
hygge
, but "cosiness of the soul" is a great way to sum it up. This Danish practice is all about taking the time to create and indulge in an atmosphere of comfort and contentment while enjoying life's simple pleasures — be it curling up under a blanket with a good book, or spending quality time with your nearest and dearest. 
With cooler weather and darker days on the way, there's never been a better time to incorporate all things hygge into your home. Rather than hibernating and counting down the days until spring, do as the Danes do instead: embrace the change of seasons and use this time to make your living space more inviting.
3 Ways to Incorporate the Danish Art of Cosiness
1. Cultivate a Comfy Atmosphere

Lighting your favourite candle, playing relaxing music, or slipping into a super-soft cashmere sweater are a few simple ways to up the cosy factor in your space instantly.

2. Savour the Simple Things

Be it a warm, crackling fire on a chilly day or a sweet cup of hot chocolate, taking time to appreciate these types of simple pleasures is a surefire way to cultivate a hygge mindset.

3. Surround Yourself with Things You Love

Think about your space as your sanctuary, filled with all the things that bring you joy and reflect your unique personality — from reading nooks to plush chairs or beautifully made utensils.

How to Hygge-ify Your Home Office
Once you've mastered the art of bringing hygge to your home, it's time to apply those same concepts to your at-home workspace. Danes are notorious for their sleek, minimalist design — and this type of decor doesn't only look beautiful, but it also makes for an excellent environment to boost your productivity and creativity.
To incorporate hygge into your home office, start with simple, Scandi-inspired furniture — like a Cupertino table and Adelaide chair pairing from
BoConcept
— and then add accessories to complete that cosy feel. Scented candles, essential oils, live plants, and chunky knit throws all add to that serene and welcoming ambiance.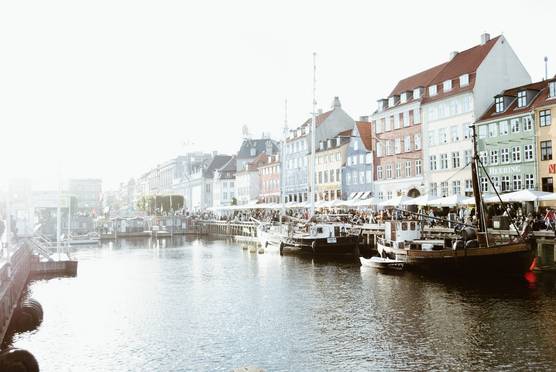 Start Planning Your Future Denmark Trip
Bringing hygge to your home is one of the best ways to get a taste of Danish culture until you can visit the country and experience it for yourself. Though you may not be able to hop on an international flight just yet, you can fuel your wanderlust and start planning your future Scandinavian adventure with our
Denmark
travel guide.  
See our travel guide
Visit Denmark On These Scandinavia Tours
Read on and find out what makes Denmark the perfect travel destination