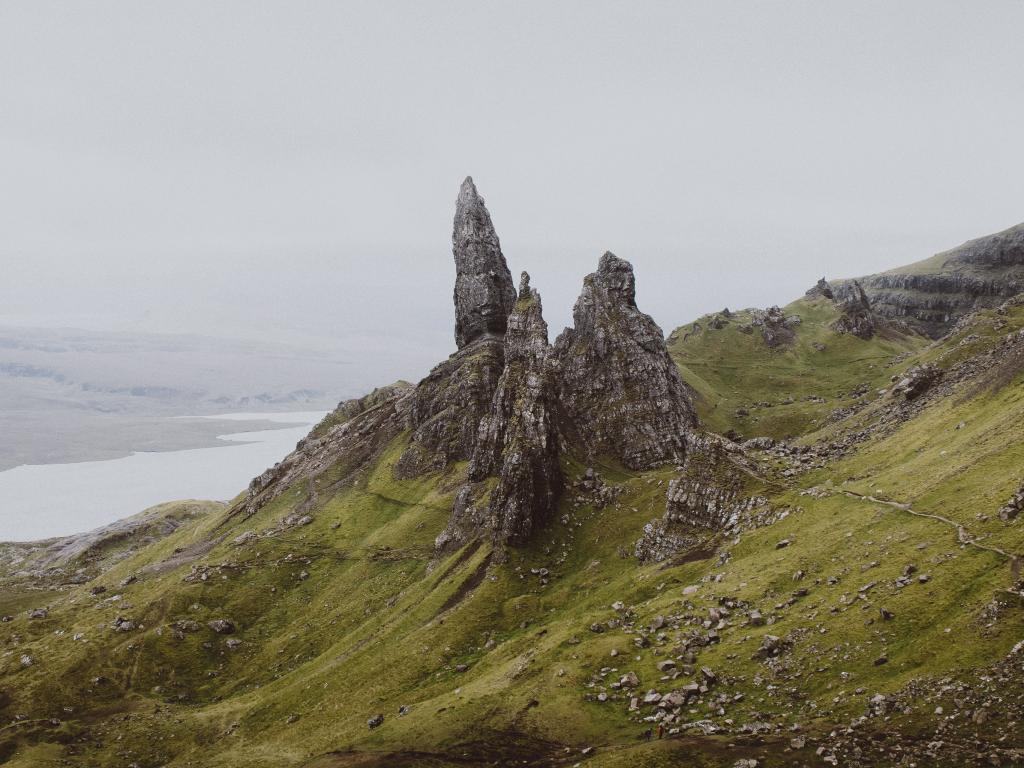 Insurance, vaccinations, visa and permits for Scottish Highlands
Scotland has its share of challenging treks to be sure. However, with its highest peak, Ben Nevis, standing at only 4,413 feet, hiking in Scotland is more of a casual affair that takes about around 3.5 - 5 hours to climb than a major trek. It's not like Kilimanjaro, where you need a proper permit and a licensed guide. 

In fact, you to do not need to obtain permission or hire a guide to take on any of its long-distance trails; most people just go on their own on a self-guided trek. You don't even need permission to climb Ben Nevis, so long as you keep your group to 10 or less.

Unlike in the US, you also do not need a permit to set up camp during your backpacking trip… at least in most areas. Wild camping in Scotland is permissible in unenclosed areas, making it easy for trekkers who prefer to sleep under the stars. However, bear in mind that the country also has designated areas—the Trossachs National Park, for one—that are covered by camping bylaws. 

Camping in these areas not only means that you need to obtain a £3 per tent permit; you're also bound by certain rules, including only camping in designated areas, and starting campfires responsibly.

Travel insurance is always encouraged, though not mandatory to hike the Highlands. You also don't require any special visas (beyond what is required between your country of origin and the United Kingdom to enter Scotland) or vaccinations to hike throughout this region. 
Seasonality and Climbing Requirements
The Scottish Highlands routes
West Highland Way. Distance: 154 km, average duration: 6-8 days
Great Glen Way. Distance: 126 km, average duration: 5-6 days
Southern Upland Way. Distance: 341 km, average duration: 10-20 days
Great Trossachs Path. Distance: 48 km, average duration: 1-3 days
Three Lochs Way. Distance: 55 km, average duration: 3-4 days
Cowal Way. Distance: 92 km, average duration: 3-5 days 
The Great Glen Canoe Trail. Distance: 96 km, average duration: 3-5 days 
Scottish Highlands tours & reviews
A TRAVEL MAGAZINE BY TOURRADAR