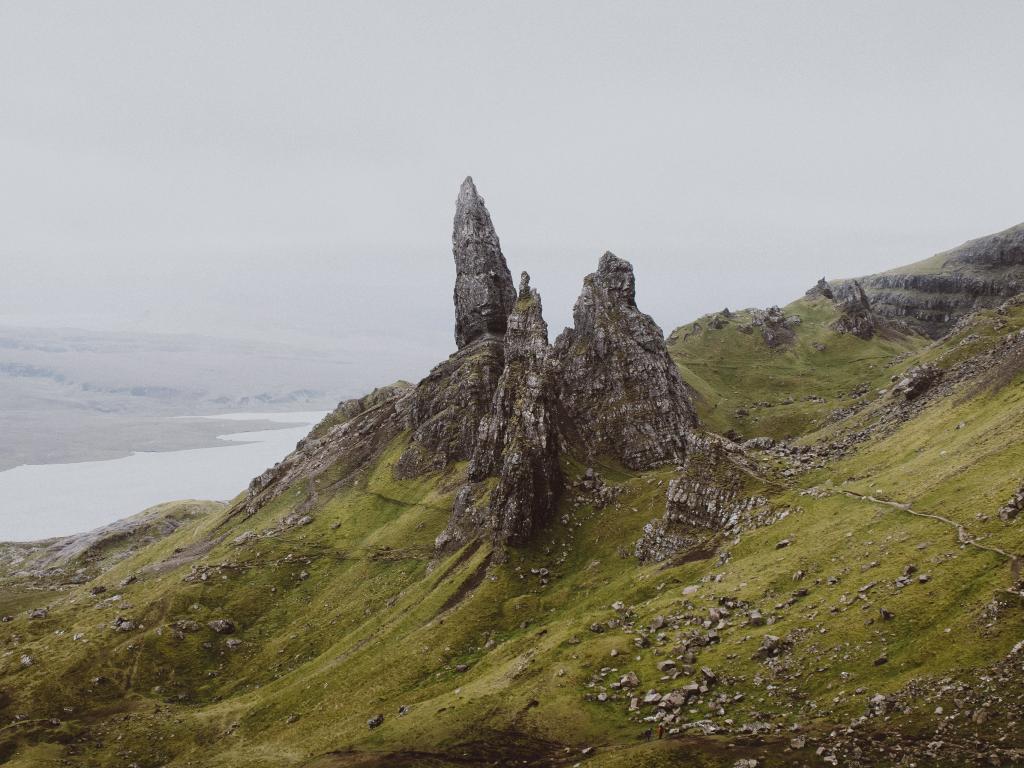 Do I need a guide to hike in the Scottish Highlands?
Scotland's trails, from the short loops to the long-distance routes, are self-guided. Unlike places like Kilimanjaro and Everest, where extreme conditions and harsher lands necessitate an experienced guide and even a team of porters, these routes in the Scottish Highlands are pretty much designed for self-sufficient hikers. This is because they're not only less hazardous, but they also have easy access to small villages and towns so you can replenish your supplies at the end of each day, and carry a lighter load during your hike. It also gives you the option to forgo camping and stay at accommodations along the way so you won't have to carry tents, sleeping bags, and cooking supplies.

That being said, this doesn't mean that guided and pre-arranged tours are not available. In fact, there are several tour operators out there that offer guided tours as well as self-guided tours for which they make arrangements for accommodations, luggage transfers, some meals and even transportation in the Scottish Highlands. 

Popular guided tours include the West Highland Way and the Cairngorm Mountains. Consider joining a guided trek or hiring a private tour guide if you're a novice trekker, if you haven't done a multi-day hike before, or if you plan on hiking in rougher conditions. Having a tour guide not only ensures that you're staying on course and on time, but it also allows you to obtain insider information about the history, surrounding landscapes, flora, and fauna from someone knowledgeable.
Seasonality and Climbing Requirements
The Scottish Highlands routes
West Highland Way. Distance: 154 km, average duration: 6-8 days
Great Glen Way. Distance: 126 km, average duration: 5-6 days
Southern Upland Way. Distance: 341 km, average duration: 10-20 days
Great Trossachs Path. Distance: 48 km, average duration: 1-3 days
Three Lochs Way. Distance: 55 km, average duration: 3-4 days
Cowal Way. Distance: 92 km, average duration: 3-5 days 
The Great Glen Canoe Trail. Distance: 96 km, average duration: 3-5 days 
Scottish Highlands tours & reviews
A TRAVEL MAGAZINE BY TOURRADAR