Best Gorilla Trekking Companies
Compare over 40 different gorilla trekking companies with more than 200 reviews to find the perfect tour for your next adventure. TourRadar - booking tours made easy.
Embark on a Gorilla Trekking Tour
Ever since Jane Goodall explored the world of gorillas and shared her incredible experiences, we have been mesmerised by this majestic beast. Come face-to-face with this exquisite creature in their protected habitats in destinations like Uganda, Rwanda, and Bwindi Forest. If you're ready to witness them for yourself, you can learn about the best gorilla trekking companies on this page.
Best Global Gorilla Trekking Tour Operators
Absolute Africa - One of the oldest overland companies in Africa, this company specialises in budget camping safaris and gorilla treks ranging from 6 to 60 days.
Dragoman - This operator offers a selection of incredible gorilla and wildlife park combination trips.
Intrepid - Intrepid is dedicated to helping you bring your dream gorilla trekking trip to life.
Acacia Adventure Holidays - Come face-to-face with gorillas in Uganda or Rwanda, or combine your trip with a safari in destinations like Kenya and Tanzania with Acacia Adventure Holidays.
Tucan Travel - Choose from unique trips that combine gorilla trekking, safaris, and beach experiences with Tucan Travel.
G Adventures - Although G Adventures' trips have less of an overland element, they include more time with gorillas. 
Exodus - Camp in the open plains of the Masai Mara and spend time with gorillas on an epic African adventure with Exodus.
Topdeck - Embark on a life-changing gorilla trekking trip alongside a group of like-minded travellers with Topdeck.
Best-Rated Local Gorilla Trekking Companies
Trying to support local operators? Then these companies are right for you. The following operators have an average rating of 4-5 stars and all of them are based in Uganda or Rwanda. Devine African Safaris takes the top spot on this list thanks to its unforgettable trips and 5-star reviews from past travellers.


What You Need to Know About Gorilla Trekking
Where can I see gorillas?

The best place to have an encounter with a gorilla in the wild is Uganda or Rwanda. The majority of gorillas can be found in the Virunga Mountains, a cluster of forested volcanoes that straddle Uganda, Rwanda, and the Democratic Republic of the Congo (DRC). Learn more with this safari guide. 

Why do prices differ so much between companies?

The cost of a tour can vary depending on a range of factors, and the length of your trip and travel style can also determine how much you pay. The good news is that TourRadar has hundreds of gorilla trekking packages suited to every budget.

 

How active do I have to be to participate in a gorilla trek?

You should feel comfortable walking for several hours per day as gorilla treks involve a couple of hours of hiking in muddy terrain. If you can walk for four hours, you should be able to participate. We advise reaching out to our Travel Experts for additional information.

How can I find the best gorilla trekking tour operator?

Finding your perfect gorilla trekking tour operator is a breeze on TourRadar! Check out our recommendations above for some of the most highly-rated travel experiences, or browse our full range of gorilla treks and use our handy filters to narrow down your options until you find your trip.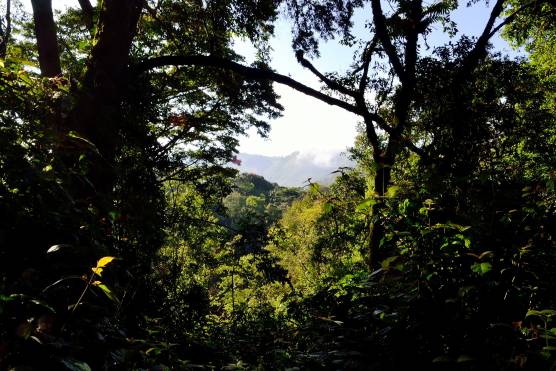 Best Gorilla Trekking Tour of The Year
Each year, TourRadar awards the tours that receive the best reviews across a number of categories. This year's gorilla trekking category winner is
Uganda Gorilla Short Break
, a 4-day tour operated by
Intrepid Travel
 that starts in Kampala and visits the awe-inspiring Bwindi National Park as well as Lake Mburo.
Highlights of the tour:
Hike through the thick jungles of Uganda
Meet the world's most noble mountain gorillas
Admire gigantic mammals at Lake Mburo
Enjoy a picnic lunch alongside the equator
View Tour
Explore More Gorilla Trekking Companies