About
When most people celebrate St. Patrick's Day they do so with only two essentials in mind: green beer and heavy drinking. While there's no disputing the merit of these historical staples, St. Patty's Day is so much more than what your college roommate told you. If you really want to impress people while waiting for your next pint at the bar, keep these St. Patty's Day facts on hand:
Patrick was a 5th century Romano-British Christian missionary
History tells us that Patrick converted thousands of Northern Irish from paganism to Christianity
It's customary to wear shamrocks and green clothing because it's believed that Patrick used the shamrock to explain the Holy Trinity to his disciples
St. Patrick's Day is also celebrated in certain regions of Japan and Korea!
March 17th is actually the date that Saint Patrick died
While St Patrick's Day has evolved into a global celebration, the best way to celebrate requires a trip to the country that started it all. Around 1 million travellers a year visit Dublin to celebrate the St. Patrick's Day Festival, which begins on March 17th and ends on March 20th. The most prominent Dublin event is the St. Patrick's Day Festival Parade which begins at noon on the 17th, with colourful and inspiring performances shaped by the youth of Ireland. Make sure to arrive early to claim your spot because all the best real estate will be taken early by the veterans.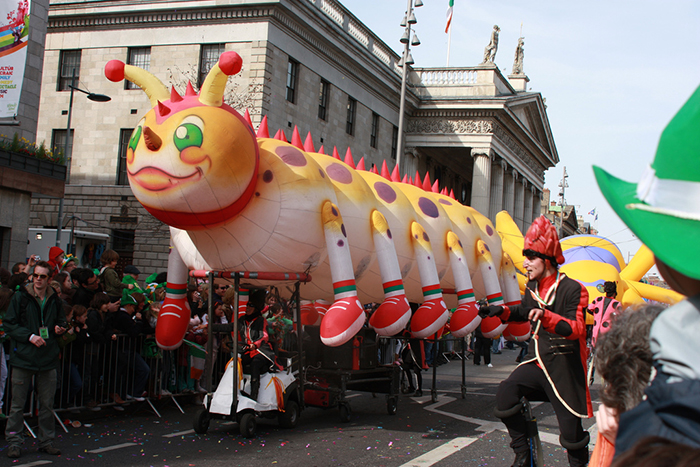 The telltale sign that celebrations are officially underway is the "greening of the city." You can watch as many of Dublin's most iconic buildings "go green" on St. Patrick's Day at sundown.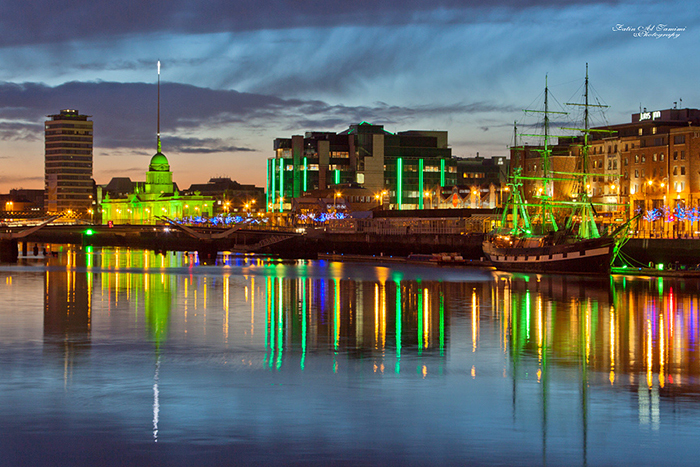 You'll also need to make time to indulge in beer, whiskey, cider, and speciality Irish foods at the Irish Craft Beer & Whiskey Village. Running from the 16th to the 19th, this festival is completely indoors so you can leave your umbrella behind as you browse the stalls, enjoy the live music and sample different brews. Typical dishes include corned beef, cabbage, soda bread and fried fish.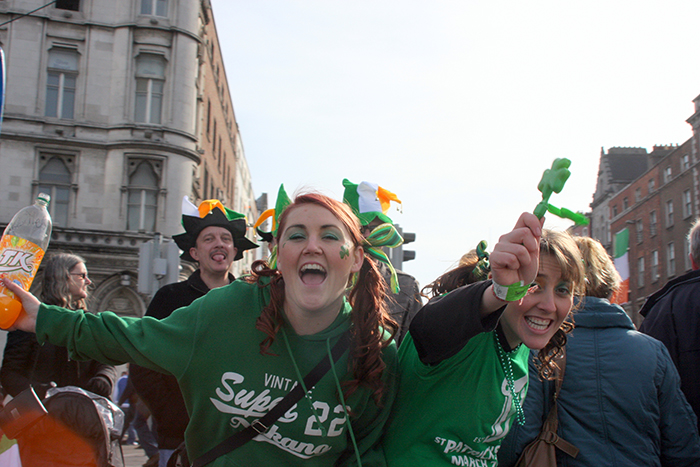 Other options for entertainment include participating in the many artistic and cultural events throughout the city which highlight Irish literature, spoken word, film, music and visual art. Consider joining the "In the Footsteps of St. Patrick" walking tour where you'll enjoy a stroll through Dublin while learning about the legends behind Ireland's patron saint. You can also watch a variety of performances from local and international street buskers who deliver eye-catching acts in the city's centre.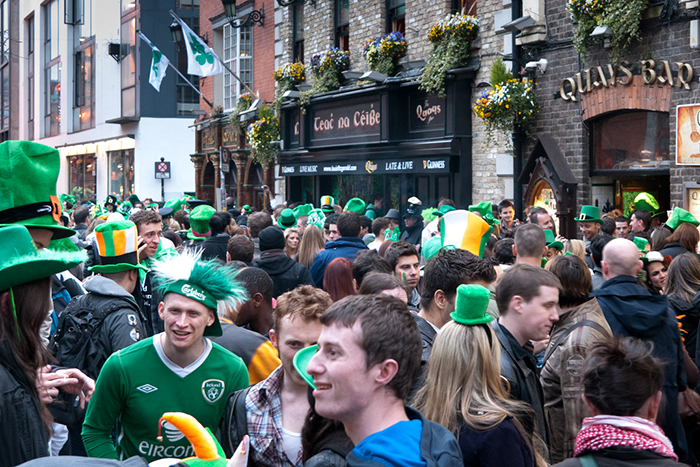 If you're feeling a desire to challenge yourself, the Festival Treasure Hunt is a must-do event! Channel your inner Amazing Race contestant while competing with fellow festival goers to solve clues spread across the city. Even if treasure hunting isn't one of your strengths, this event is still worth checking out because of the great music, theatrics and prizes for best costumes. As they say, there's something for everyone! The event begins at 10 am on Saturday March 19th and takes approximately 1 hour and 40 minutes to complete.
Useful Information
How to Get There
The Dublin Airport is 12km from the city centre.
By Bus - Taking a bus from the airport to the city centre costs €3.05. Note that you may be refused entry if you have too many bags as the cheaper buses are intended for local travellers. You can choose to take an express bus for €6 which takes approximately 30 minutes. Fun fact: Dublin's entire fleet of buses are equipped with free Wi-Fi!
By Car - Dublin Airport is located just off the M1 to the north of Dublin, close to the M1/M50 junction. When departing the airport continue to R132 then take M1, M50 and N1 to arrive in Dublin's City Centre.
By Taxi - A taxi ride to the city centre can cost upwards of €30, depending on traffic.
Getting Around Town
It's not recommended to rent a car during your stay as the traffic gridlock and parking rates in Dublin can be rage inducing. Luckily nearly everything you need to celebrate St. Patrick's Day like a true Irishman (or woman) is within walking distance of the city centre. You can also take advantage of the standard "Hop On, Hop Off" tour buses which link you to nearly all the main sights and attractions. If you're looking to work off all the Guinesses you've consumed, you can rent a bike at one of the many bike share terminals across the city. The bikes are available for rent 24/7, 365 days a year and you can learn more about their locations and low costs by clicking here.
Of course you can also choose to take a taxi to get around Dublin, though the heavy traffic will likely drive the rates up. If you're planning on travelling outside of Dublin at any point, save yourself precious vacation minutes by taking a train to the outskirts and then renting your car outside of the city.
The DART train system provides cheap and rapid transport from the city centre to the outskirts of Dublin. Taking the train provides a great opportunity to check out a whole other slew of great waterfront restaurants, views and landscapes.
Where to Stay
Keeping in mind that driving isn't the best way to get around Dublin, it's critical to ensure your accommodations are located in the city centre to experience the festivities on foot. When booking a hotel make sure the address includes "Dublin 2" or "Dublin 1" — a key indicator that you're in the right area! The streets will be loud and if you're worried about getting your beauty sleep, you should try requesting a room that is in the center of your hotel and does not face the street.