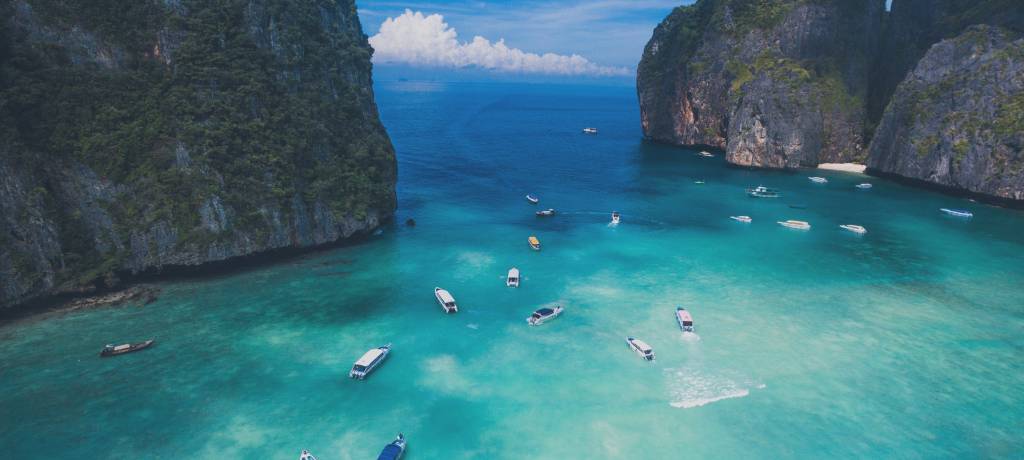 Budget Honeymoon Packages & Tours
Let's face it: weddings are often so expensive that, by the time the honeymoon rolls around, you're thinking more about how you'll pay for it all than about your excitement! But affordable honeymoons exist and we've put together our top tips and favourite destinations to plan yours on the cheap.


 
Budget honeymoon packages
Popular destinations for affordable honeymoons
From Asia to Europe and beyond, there are so many places lucky travellers can visit on their honeymoon that won't break the bank. In fact, many of these places provide affordable honeymoon packages without sacrificing any of the luxury, fun, and comfort travellers would expect in more popular destinations!
How to choose your honeymoon destination
Avoid peak season

While it's not always possible to move the date of your wedding to avoid peak-season rates, consider delaying your honeymoon slightly if leaving immediately after the wedding would have you travelling during peak-season.

Consider less popular destinations

There are so many places in the world that are absolutely perfect for a honeymoon - decide what you and your spouse want most to do on yours, and consider an off-the-beaten-path destination that allows for you to save money on your dream getaway. 

Plan in advance

Pre-planning often pays off! Start planning your honeymoon well in advance in order to take advantage of the best prices on accommodation, excursions, flights, and everything else that goes into a perfect honeymoon.
Popular budget honeymoon destinations in Asia
Best budget honeymoon destinations in Latin America
Ready for a dose of adventure? A honeymoon in Costa Rica has it all: jungle trekking, ziplining, and snorkelling in pristine oceans. Accommodation, food, and travel are often extremely affordable, which only makes things sweeter.

See more

Colombia is a vibrant, exciting country perfect for a budget honeymoon. Here, travellers will enjoy lively nightlife, amazing food, and, of course, world-renowned coffee. 

See more

A healthy dose of history and culture meets gorgeous nature and friendly locals in Peru: trek to the iconic Machu Picchu, explore the rainforest, or kick back in Lima with a pisco sour.

See more
Top budget honeymoon destinations in Europe
Popular budget honeymoon destinations in North America
Canada is filled with gorgeous honeymoon destinations, but Alberta takes the cake for nature lovers. Tip: exploring this stunning province on a road trip is the perfect (and most affordable) way to spend some quality time together in seriously beautiful nature.

See more

Florida is home to some of the world's best beaches, so travellers looking for a beach honeymoon should consider this southern state for relaxation on the cheap! Florida is also home to world-class restaurants and attractions, alongside daring hikes and water activities.

See more

The Rocky Mountains, which stretch from British Columbia in Canada down to New Mexico in the USA, are a fantastic option for honeymooners in search of a perfect road trip, or a relaxing mountainside vacation.

See more
Contact our Travel Experts
+1 844 239 9196
24/7 Support
Our team of experienced tour specialists have travelled to hundreds of countries around the globe and have decades of first-hand travel experience to share. Contact us now to have all of your tour-related questions answered!
A TRAVEL MAGAZINE BY TOURRADAR