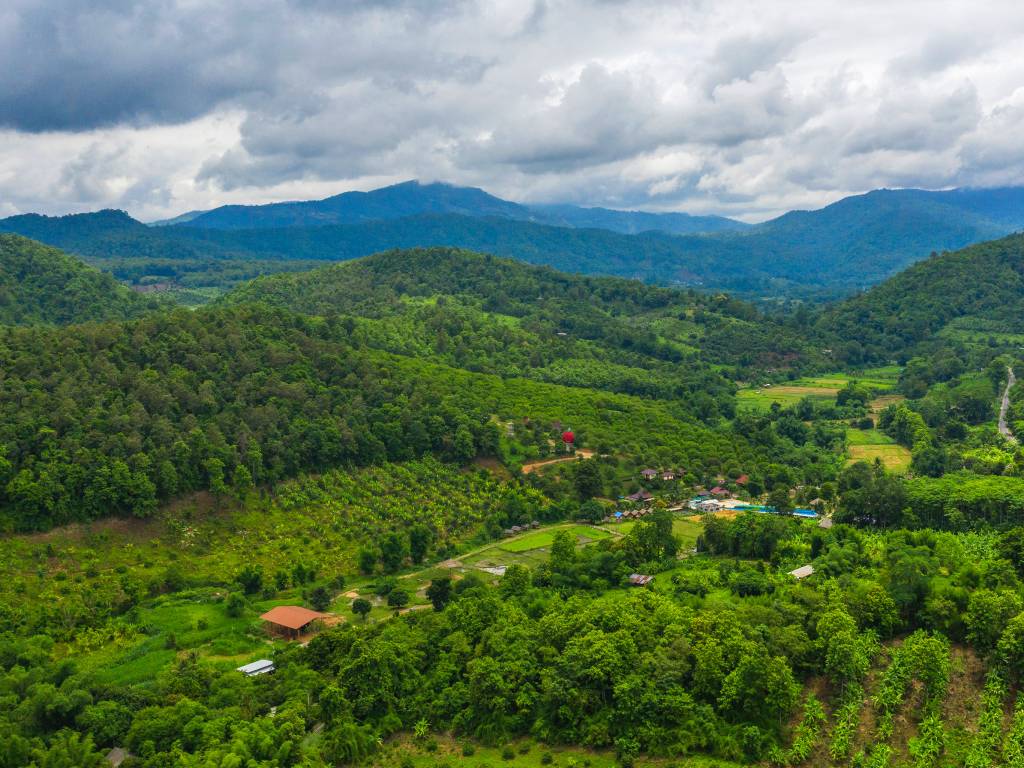 Thailand Travel Guide
There's something special about Thailand, and the magic of this Southeast Asian nation can only be experienced first hand – the inviting, friendly atmosphere will have you mesmerized within moments. Your first pad thai (not from your local takeaway shop) will please your taste buds, and your first tuk-tuk ride may frighten you – but it's all part of the grand adventure that is a Thailand trip.
The Highlights


Wat Pho

Home to the 46-meter long and 15-meter high giant reclining Buddha, Wat Pho is considered to be one of the oldest temples in Bangkok. In addition to the sprawling Buddha, the surrounding grounds are sprinkled with ornate stupas along with other ancient monuments or statues that exemplify the unique Thai craftsmanship matched with a strong attention to detail.

Pai

If you're travelling in the northern parts of Thailand, you won't want to miss the relaxed town of Pai, set against picture-perfect mountains. When in Pai, you can set your sights on the many kayaking and rafting adventures that can be found, or take it easy with a gentle trek to the Lahu, Lisu, and Karen villages.

Chiang Mai

Escape the hustle and bustle of Bangkok and head north to Chiang Mai for an immediate change of pace where you will be surrounded by dozens of decadent temples. Visitors can explore the many food markets and allow your tastebuds to experience the unique flavours of northern Thailand cuisine, organize a local hill-tribe trek or simply sit back and take in the beauty of the area.
Koh Phi Phi

Existing as one of the most iconic destinations in Thailand, Koh Phi Phi is even more impressive in real life. Accessible only by boat from the mainland, there are no cars on the island and everywhere can be reached on foot. Fill your days by island hopping to the nearby Maya Bay, go rock-climbing across the jagged cliffs that tower over the island or snorkel through the blue-hued waters.

Khao San Road

If you're searching for the hub of activity in Bangkok, this market strip is where you need to go. The atmosphere is infectious – the street is filled with the scent of freshly cooked Pad Thai or spiced noodle dishes, the local vendors can be found selling their finest goods, and it is home to some of the most inexpensive guest houses and bars which cater for travellers on a budget.

Khao Sok National Park

Holding the title as one of the oldest evergreen forests in the world, this is not your average national park and is home to rare species such as bears, boars, tapirs, gibbons and tigers. The diverse terrain makes it a haven for travellers searching for challenging jungle treks or even a gentle walk. You can also search for the many hidden waterfalls and secret caves.
The Basics
The Location

Thailand is located in Southeast Asia and is bordered by the Gulf of Thailand, Indian Ocean, Andaman Sea and borders with Myanmar, Laos, Cambodia and Malaysia. From Melbourne, a non-stop flight is 9h 10m to Bangkok, and from Dubai, it is roughly 6 h 30m.

Capital City

Bangkok is the capital and most populous city of the Kingdom of Thailand.

Main Airport

Suvarnabhumi International Airport is the main hub for domestic and international travellers. It is located in Bangkok, 30km from the city centre.

Code

BKK

Closest City

Bangkok

Language Spoken

The official language of Thailand is Thai, however, English is widely spoken.

Currency

Thailand uses the Thai baht. The currency code is THB. It is safe to withdraw money from banks or ATMs while you're there.

Visas

For Australian, Canadian, UK and US citizens may enter Thailand by air without a visa for a visit of up to 30 days. If you overstay your visa you will have to pay 500Bht per day at the border/airport. We recommend checking your country's travel advisories in advance of booking a trip.

Electricity

Thailand uses 220V AC electricity. Power outlets most commonly feature two-prong round or flat sockets. If you are bringing appliances from the United States or anywhere else with a 110-volt current, you will need a voltage converter to avoid burning out whatever you plug in.

Vaccinations

The only vaccine required by international regulations is yellow fever. Proof of vaccination will only be required if you have visited a country in the yellow-fever zone within six days prior to entering Thailand. Consult a travel doctor 6 to 8 weeks before you depart.

Emergency Calls

The phone numbers to call in case of emergency are 1155 for the tourist police, 191 for the general police, 1554 for an ambulance and 199 for the fire brigade.
When to Visit
Thailand Tours
Visit Responsibly

Travelling responsibly means respecting the communities, culture and environment of the places you visit. Keep these tips in mind when travelling to Thailand:

Go green. Be environmentally conscious on the road by taking short showers; turning off the lights in your hotel room when you leave; and resisting the urge to collect any plants, seashells, or other natural flora.

Respect cultural differences. Before travelling, read about the local culture and customs – even just knowing the dress code and a few basic phrases in the local language will go a long way.

Support local businesses. Enjoy a more authentic experience and directly support the local economy by travelling with a local guide, eating in local restaurants, buying from local artisans, and staying in locally-owned and operated accommodations.

Wherever possible, avoid single-use plastics. Pack reusable items such as your own shopping bags, utensils, a water bottle, and a straw. These items are typically lightweight and compact, and will greatly reduce your consumption of plastics.

Be conscious of overtourism. Opt to visit the lesser-known regions of Thailand or travel outside the peak season – you'll likely even get a better deal and won't have all the crowds!

 

Sustainable Tourism in Thailand

Thailand's natural beauty is one of its greatest draws for both domestic and international travel. In an effort to conserve the varied and diverse natural resources across the country and its famed islands, organizations within the country have begun to enforce sustainable initiatives.

Plastic-free Parks

The Thai Department of National Parks, Wildlife and Plant Conservation has taken action against plastic pollution with its single-use plastic ban that is being enforced in over 150 national parks.

Reducing Plastic Waste in Hotels

The Thai Hotels Association has outlined a 12-step guide for reducing plastic waste that hotels across the country are encouraged to carry out.

Tourism Authority of Thailand

The Tourism Authority of Thailand is encouraging travellers to get off the beaten path and enjoy the main sights and cities while also visiting lesser known regions within the country where tourism can benefit the local community. 

Read this

article we wrote in partnership with the Tourism Authority of Thailand to find out more about them.
FAQs about Thailand
Do you tip in Thailand?

There isn't much of a formal tipping culture in Thailand, however, it is always appreciated. In all restaurants, it is customary to leave behind any loose change in coins as a tip, and at least 30-60 baht is reasonable.

What is the internet access like?

Due to a large number of tourists in Thailand, WiFi is available in many cafes, hostels and hotels for free, but outside urban areas, this is not as common or may suffer from a poor connection.

Is the tap water safe to drink?

Avoid all tap water in Thailand and instead, stick to bottled water or use water purification tablets. As for ice, there are a number of ice factories that use purified water and avoid washing fruit in tap water.

Can I use my credit cards?

Yes, credit cards are widely accepted throughout Thailand. Please check with your bank about any foreign transaction charges.

What are the public holidays?

Thailand celebrates Makha Bucha March 1, Chakri Day on April 6 and Songkran on April 13-17, Labour Day May 1, and Constitution Day October 23.

What are the toilets like?

Asian-style squat toilets are becoming less of the norm in Thailand, however, you will still need to be prepared to squat. The Western-style toilet is becoming more prevalent, especially where foreign tourists can be found, and it's always a good idea to carry spare toilet paper with you. 

Is Thailand safe for women to travel solo?

Thailand is an incredibly popular destination for first-time travellers, especially for women, however, the usual travel precautions still need to be adhered to. This includes avoiding walking home at night and to always keep an eye on your belongings.

Is Thailand safe for families?

Thailand is a family-friendly country and there are many water-based activities to keep children entertained along with other cultural experiences including nature walks, child-friendly market experiences and traditional cultural shows.
A TRAVEL MAGAZINE BY TOURRADAR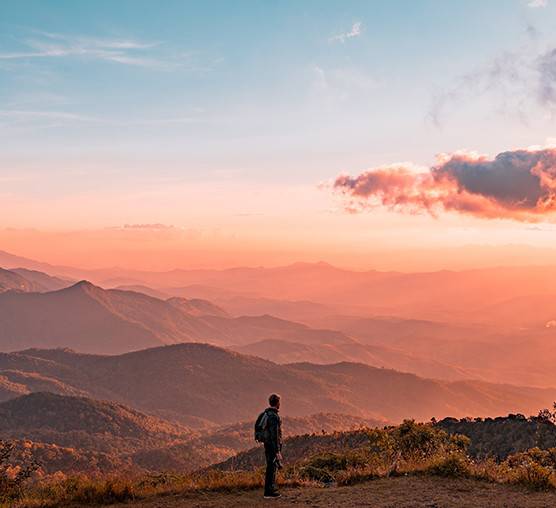 Watch Our Beginner's Travel Guide to Thailand
Visiting Thailand: A Beginner's Travel Guide is a compilation of the very best travel tips and tricks to help guide your next adventure to Thailand this year. It's no secret that Thailand is full of local encounters and experiences to behold, and it's time to find out everything you need to know. 
Watch now