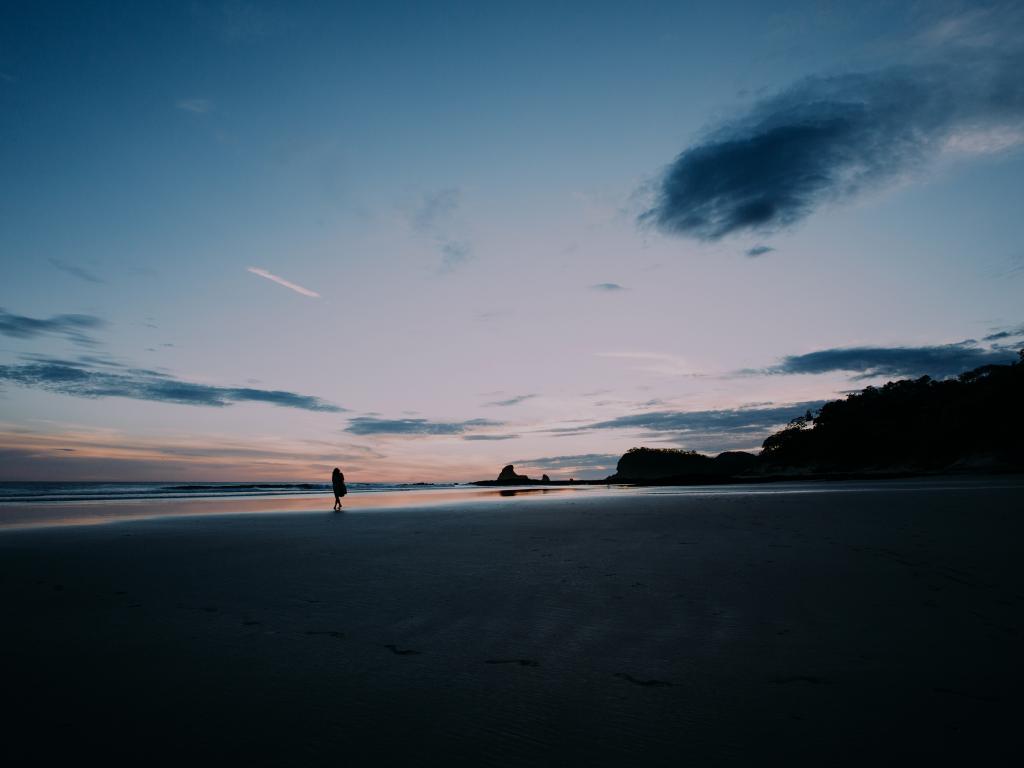 Nicaragua Travel Guide
Tucked away in Central America, Nicaragua is blessed with an abundance of pristine beaches, dramatic volcanic landscapes, and stunning natural wonders for travellers to get lost amongst. You might be craving outdoor adventures or have your sights set on the colonial architecture. Regardless of your travel plans, there is an adventure for everyone. It's time to awaken your senses in Nicaragua. 
The Highlights


Leon

Leon is packed with history, colonial architecture and is home to beautiful sights such as the magnificent Cathedral of León – the largest in Central America. Most importantly, Leon is known for the birthplace of Nicaraguan independence, and as you walk through the streets you will find colourful murals on Leon's streets existing as relics of the revolution. 

Masaya Volcano National Park

If you're looking to get up close with an active volcano and surrounding lava fields, a visit to the Masaya Volcano National Park is must-do when in Nicaragua. Within the national park, you will find sights such as the Nindirí Volcano, Masaya Volcano and the Masaya Lagoon, just to name a few. As for getting there, this once-in-a-lifetime experience can be accessed from Granada or Managua.

Granada

When in Granada, you won't be short of things to see or do, and it's easy to fully immerse yourself in the local culture of this vibrant town. Likened to a more tropical version of the Spanish city that shares its name, Granada is revered for its distinctive architecture along with the laid-back spirit of locals who welcome visitors with open arms.
Ometepe Island

Located in the great Lake of Nicaragua, Ometepe is an island composed of two volcanoes and shares a similar shape to an hourglass. There isn't a traveller that wouldn't be impressed by the natural sights and offerings of Ometepe Island, and it is admired for its diversity of experiences found in the many rainforests, nature reserves, flawless beaches, freshwater pools and archaeological sites.  

San Juan del Sur

It might have once been a location where Survivor was filmed, however, this getaway serves a much greater purpose than being the backdrop to a television show. San Juan del Sur is one of the hotspots in Nicaragua for surfing, exploring, and relaxing on the beaches. Set on a horseshoe-shaped bay, the gentle pace of the area will leave you feeling instantly relaxed. You'll never want to leave. 

Corn Islands

Big Corn and Little Corn are two names you'll want to keep firmly planted at the top of your must-see list when it comes to Nicaragua. Big Corn Island, can be reached by plane from the capital, Managua whereas Little Corn is accessible via a short boat ride. You can expect to be greeted with picture-perfect diving spots and colourful marine life, along with unobstructed sunsets.
The Basics
The Location

Nicaragua is located in Central America just between Costa Rica, Honduras and El Salvador. From New York, a non-stop flight is 7 hours, and from London, it is roughly 3 hours. 

Capital City

Managua is the capital city of Nicaragua and is located on the shore of Lake Managua. 

Main Airport

Managua International Airport is the main hub for domestic and international travellers. It is located just 11km from the downtown area of Managua. 

Code

MGA

Closest City

Managua

Language Spoken

The official language of Nicaragua is Spanish, however, basic English is spoken across the country. 

Currency

Nicaragua uses the Nicaraguan córdoba. The currency code is NIO. It is advisable to withdraw cash from the main towns before heading out to the lesser-populated areas as there are fewer ATMs in rural Nicaragua. 

Visas

For almost all nationalities, visas are generally not required however visa information can change often and varies from country to country. We recommend checking your country's travel advisories in advance of booking a trip.

Electricity

Electrical current is 120V/60hz in Nicaragua. The standard voltage in the US is 110 volts, so to avoid frying your electronics, you may need a surge adaptor. 

Vaccinations

Typhoid, Hepatitis A and B vaccinations are recommended, however, there are no obligatory vaccinations for Nicaragua, with the exception of Yellow Fever for travellers arriving from affected areas. Consult your doctor 6 to 8 weeks before you depart.

Emergency Calls

The phone numbers to call in case of emergency are 118 for the police, 113 for an ambulance and 115 for a fire.
When to Visit
Nicaragua Tours
Visit Responsibly

Travelling responsibly means respecting the communities, culture and environment of the places you visit. Keep these tips in mind when travelling to Nicaragua:

Go green. Be environmentally conscious on the road by taking short showers; turning off the lights in your hotel room when you leave; and resisting the urge to collect any plants, seashells, or other natural flora.

Respect cultural differences. Before travelling, read about the local culture and customs – even just knowing the dress code and a few basic phrases in the local language will go a long way.

Support local businesses. Enjoy a more authentic experience and directly support the local economy by travelling with a local guide, eating in local restaurants, buying from local artisans, and staying in locally-owned and operated accommodations.

Wherever possible, avoid single-use plastics. Pack reusable items such as your own shopping bags, utensils, a water bottle, and a straw. These items are typically lightweight and compact, and will greatly reduce your consumption of plastics.

Be conscious of overtourism. Opt to visit the lesser-known regions of Nicaragua or travel outside the peak season – you'll likely even get a better deal and won't have all the crowds!

Sustainable Tourism in Nicaragua

Morgan's Rock Ecolodge
Located on a vast expanse of Nicaraguan jungle, Morgan's Rock Ecolodge utilizes sustainably sourced wood for their furniture and bungalows. Moreover, their interior design consists of local artisans' work as well as artwork inspired by indigenous cultures. Finally, the ecolodge protects the natural area against illegal logging, deforestation, and poaching by placing an emphasis on reforestation, environmental awareness, and education.

SosteNica
Founded in 1989, SosteNica strives to provide smallholder Nicaraguan farmers and their communities with long-term sustainable, economical, and environmental benefits. Through SosteNica's development model, these smallholder farmers gradually move from subsistence farming to farming that not only generates a rising standard of wealth and income, but also focuses on being ecologically sustainable.

Sustainable Projects
Among the different sustainable projects offered by Nicaragua is one led by a social enterprise called Unearth The World (UTW). By teaming up with a non-profit Spanish school and an eco-hotel, UTW aims to help over 60 people and their families through direct work at the hotel (teachers, kitchen staff, maintenance workers, etc.) or via community projects.
FAQs about Nicaragua
Do you tip in Nicaragua?

There isn't much of a tipping culture in Nicaragua, and while there are no hard and fast rules for tipping, it is recommended to leave a tip of 10% in a restaurant. 

What is the internet access like?

Internet connection can range in quality, but you should have no problem with day-to-day tasks like emailing or surfing the web while in Nicaragua. WiFi is available in many cafes, hostels and hotels for free, but outside urban areas, this is not as common.

Is the tape water safe to drink?

Unfortunately not. Tap water is not considered safe in Nicaragua. Buy bottled water, or you can boil the tap water or use water purification pills.

Can I use my credit cards?

Yes, credit cards are widely accepted throughout Nicaragua. Please check with your bank about any foreign transaction charges.

What are the public holidays?

Public holidays include New Year's Day on January 1, Easter Week, Labor Day on May 1, Liberation Day on July 19, Battle of San Jacinto on September 14, Independence Day on September 15, All Souls' Day on November 2, Feast of the Immaculate Conception on December 8 and Christmas Day on December 25. 

What are the toilets like?

The toilets in Nicaragua are both diverse and varied, and you will find a mix of sit-down toilets or shabby outhouses depending on where you are travelling. Don't be surprised to find many toilets missing a toilet seat leaving you to squat over the bowl. Always carry spare toilet paper.
A TRAVEL MAGAZINE BY TOURRADAR