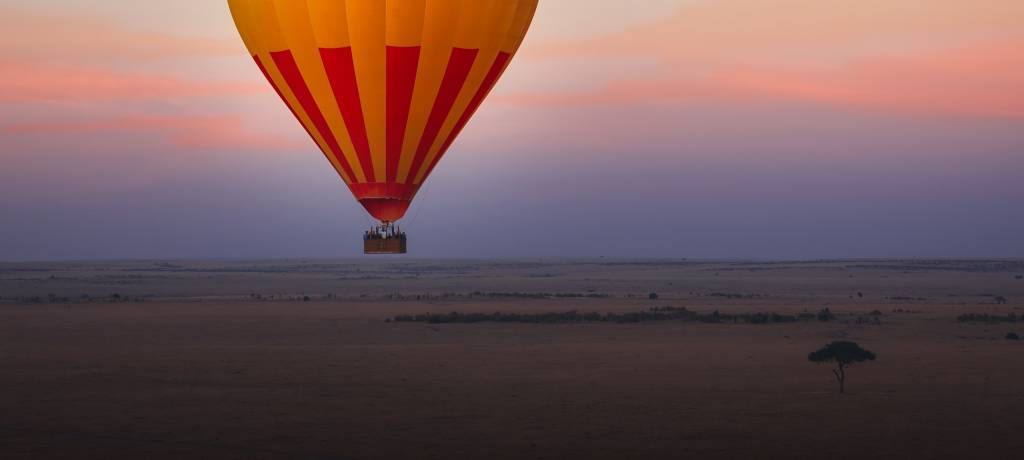 Christmas Safari Holidays
Why not think outside the box this Christmas? Ditch the snowy streets and grey skies for a new adventure, and embark on a Christmas safari in Africa! Christmas at a safari park is an experience you'll never forget - what could be a better Christmas morning than gazing out at the Serengeti?
Christmas safari deals in Kenya & Tanzania
Christmas safari in Southern Africa
Top christmas safari destinations
Africa is known as the top safari destination, and Christmas safaris are no exception! Enjoy the warm weather of an African summer in December while you spend quality time with your family, reconnect with nature, or just take some time for yourself this holiday season. Here are a few of our favourite Christmas safari destinations.
Top national parks for a christmas safari
Spending Christmas in a safari park can be whatever you make of it -- whether you're looking for a traditional Christmas experience or something more out-of-the-box. Here are some of the best safari parks in Africa in which travellers can spend their Christmas!
How would you like to travel?
Whether you're looking for a family safari with kids, a solo adventure to celebrate all you've accomplished this year, or you're travelling with your partner and looking for something a touch romantic, there's plenty of options to choose from.
Solo

Solo travel during the holidays may sometimes feel lonely, which is why joining a safari is the ideal way to escape your routine! Not only will solo travellers have the experience of a lifetime immersing themselves in a new culture and immersive nature experiences, safari groups often become your new best friends. 

See all tours

Couple

Whether you're looking for a family safari with kids, a solo adventure to celebrate all you've accomplished this year, or you're travelling with your partner and looking for something a touch romantic, there's plenty of options to choose from.

See all tours

Family

A Christmas family safari is the perfect way to reconnect with those you love most - what better way to celebrate than by seeing some of the world's most incredible animals in the wild! With special experiences perfect for younger travellers, make your family's Christmas their best one yet. 

See all tours
Vacation packages for every budget
Christmas is known for being a wonderful time to make memories with friends and family - but it's also known as a time when prices for getaways skyrocket. While most lodges will be charging peak season rates around the holiday season, rest assured that there are still safari experiences available for every budget and price point.
A luxury Christmas safari means the best of everything: gourmet food, five-star accommodations (with some of the most incredible views you'll ever see!), and private game drives for you, your family, or your significant other. While these safaris are at the very top of the price range, travellers rarely regret the opportunities they provide. 

See all tours

Of course, there's no extra charge to enjoy the amazing natural beauty that comes with an African safari! Budget options, including camping and no-frills lodges, mean that a Christmas safari is possible for almost every traveller. Make sure to always check with your operator to see what is and is not included in the price of your safari to avoid surprise charges. 

See all tours
How to make the most of christmas in Africa
Try local Christmas dishes

One of the best parts of travel is getting to experience the local flavours of the country you're visiting, right? Well, that goes double for Christmastime. Feast on curried goat stew, Jollof rice, and delicious rum cake for dessert.

Try to learn local carols

While you'll hear many familiar Christmas carols during a Christmas safari in Africa, there are plenty of local songs you can learn to further your enjoyment. Ask your local guides if they'd be willing to teach you a new carol, and leave Africa with a new tradition for next Christmas.

Give back to the community

Many safaris offer an element of giving back or volunteering with local communities, and travellers are encouraged to take part. Consider bringing small gifts for local communities, such as school supplies, toys, or sporting equipment. 
What you need to know
When should I book my tour?

Travellers looking to book a Christmas safari would do well to book far in advance, as prices will only increase closer to departure time. However, you might snatch a last minute deal for Christmas & New Year's Eve.

Will there be a Christmas tree?

Lodges usually put up a Christmas tree in their main building. However, don't expect a familiar evergreen tree! The tree at a Christmas safari will be a local, native tree decorated in the unique style of the lodge staff.

Will there be a traditional Christmas feast?

There will usually be a special meal on Christmas day. Travellers will find a combination of familiar traditional Christmas dinners such as turkey and mashed potatoes, as well as traditional local dishes.

I'm travelling with children, will there be a Santa Claus?

Santa Claus will make an appearance in certain safaris, but travellers with children anticipating a visit should double-check with their tour operator beforehand.

Should I really spend christmas in a safari park?

Christmas in a safari park will always be an amazing adventure and the right thing for travellers who are looking to step outside of their comfort zone and create new memories and traditions.
Contact our Travel Experts
+1 844 311 8331
24/7 Support
Our team of experienced tour specialists have travelled to hundreds of countries around the globe and have decades of first-hand travel experience to share. Contact us now to have all of your tour-related questions answered!
A TRAVEL MAGAZINE BY TOURRADAR