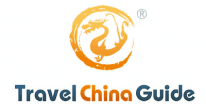 Number of tours

38
Age Range

1-80
Number of reviews

58
Rating

4.8

/5
Response rate

96%
Response time

within 3 days
Written on December 30th, 2019

The tour was wonderful. The tour guides were very informative and gave lots of recommendations. I went during their down season in December, best decision every…

Read more

TravelChinaGuide Tours commented on this review

Dear Jennifer Giles, Thanks for traveling with us and taking time to share your travel experience here. When we know that you had a wonderful experience on your trip in China and were very satisfied with our guides' services, we feel all our efforts are worthwhile. It is our honor to have offered tour services for you in China and wish to see you again soon.

Written on December 9th, 2019

We had Maggie in Beijing, Susan in Xi'an, and Chris is Shanghai. This tour deserves 5 stars all around, but the only reason I take one off is because of Chris i…

Read more

TravelChinaGuide Tours commented on this review

Dear Erin Daley, Greetings from TravelChinaGuide! Thanks for choosing our company to arrange your China tour. It is delightful to know that you were very satisfied with the service of our guides in Beijing and Xi'an. We are fortunate to have Maggie and Susan who have got a lot of compliments by their expertise, thoughtfulness and enthusiasm. They must be excited to receive your inspiring comments. Meanwhile, we feel really sorry to hear that the guide service in Shanghai did not live up to your expectations and brought you unpleasant experience. Our customer service team started the relevant investigations immediately after receiving your feedback. If his service standard cannot be up to our standards, we will stop working with him. Please accept our sincere apology for the unprofessional services he offered to you. In the future, we will keep working hard to perfect our service quality and try our best to make any possible improvement on the professionalism of our tour guides. We hope you will join us again to explore other highlights in China. Wish you a good day!

Written on December 7th, 2019

I love the tour very much, but in Xi'an we losed my husband, my sister and my cousin for 2 hours, finally the Tour Lady found them..., for me the Tour Guide mu…

Read more

TravelChinaGuide Tours commented on this review

Dear Thipphaphanh Chutchainon, Thanks for sharing your authentic China tour feedback with us. It is a pleasure to know that everything went excellently and you enjoyed the tour despite a little discomfort. It is a pity that the Huangpu River boat ride was cancelled due to the heavy rain. Also, we feel sorry to hear that your family members were lost in Xi'an. But fortunately, our guide helped you to find them. We are thankful for your kind suggestion on our tour service. We will take it into consideration and try our best to make any possible improvement. We sincerely wish we will be able to work with you again in the future. Best regards!

Written on November 25th, 2019

I loved the attention to detail that you put into the tour. The extras, like the visits to people's houses, the home cooked meal, the journey to the farmer out …

Read more

TravelChinaGuide Tours commented on this review

Dear Alan Drew, Thanks for your kindness to post this lovely review regarding your China tour. We are more than excited to know that you were satisfied with both our booking process and tour service. What a nice thing to hear that you enjoyed the activities we specially arranged for you. Your recognition on our work is highly appreciated. Thank you again and we are looking forward to another chance to serve you in China. Have a nice day!

Written on November 19th, 2019

We had an excellent tour, all the guides were great!

TravelChinaGuide Tours commented on this review

Dear Dawn Leckie, It is really a pleasure for us to read the review regarding your China tour with us. We are glad to know that we have brought you an excellent tour experience. Thanks for your support and wish that we can serve you again in the near future. Best regards!

Written on November 12th, 2019

Fabulous fascinating experience well managed with excellent extra activities. In addition to the main attractions we were treated to some extras that really del…

Read more

TravelChinaGuide Tours commented on this review

Dear Grahame Gordon Chalk, Thanks for your kindness to share your authentic tour review with us and let us know that you had a fabulous and fascinating tour experience in China. We are pleased that you have not been disappointed in the whole journey with a little discomfort. Our itinerary for small group tour is designed for the travelers who want to explore the highlights of China in a short period and we wish all our clients could see as much as possible. As a result, we decide to start the tour in the early morning. We feel sorry that it made you feel tiring and exhausting. Besides, as we consider that the restaurants nearby some of the scenic spots are of low quality so we do not arrange the meal there and remain the free time for our clients to have lunch on their own. As for tips, tipping is not mandatory in our tours so that it is not included in our tour price. You can choose to tip your guides and drivers if you are satisfied with their services. We will take your suggestions into consideration and try our best to make any possible improvement. We sincerely wish we will be able to work with you again in the future. Have a nice day!

Written on November 6th, 2019

All the transport & pickups were well organised, all the excursions were well planed & all the guides were excellent (polite, helpful, knowledgeable, flexible &…

Read more

TravelChinaGuide Tours commented on this review

Dear Jacqueline Mcluckie, We are thankful for taking your precious time and writing the review regarding your China tour with us. It is a great honor when we know all we did for your tour met your expectation, including the transfer & pick-up service, itinerary and our local guides. Thanks for your kind support and wish we will have another chance to serve you in the near future. Have a nice day!

Written on November 1st, 2019

We thoroughly enjoyed our trip and would recommend it to our friends. The group size was no more than 7 once we left Beijing and this made for a fun and friendl…

Read more

TravelChinaGuide Tours commented on this review

Dear Richard Turnbull, Thanks so much for posting such an inspiring review which is regarding your small group tour in China with us. What a delight to know that all our arrangements met your expectation, especially our guides, accommodations as well as the group size. We really appreciate your kind support on our service and sincerely wish to serve you again soon. Wish you a nice day!

Written on October 26th, 2019

It was a wonderful tour. We had a very pleasant small group of seventeen people. Our guides were very good, particularly Candy in Beijing, Tracy in Xian and Oce…

Read more

TravelChinaGuide Tours commented on this review

Dear Leigh-Anne Brown, Thanks for your 5-star feedback on TravelChinaGuide, especially on our guides in each city. We are proud of having so many expert tour guides in our team. We have forwarded your praises to them. Thanks again and we do hope for another opportunity to serve you again in China. Best wishes!

Written on October 15th, 2019

All the guides were excellent and very knowledgeable with excellent English. Very courteous, friendly and went the extra mile to be of service. We spoke with ot…

Read more
TravelChinaGuide Tours Tours
TravelChinaGuide Tours Destinations
TravelChinaGuide Tours Videos
Questions & Answers
What sights are recommend to see for first-time travellers?

For first time travellers, the top destinations of Beijing, Xian, Guilin, Shanghai and the Yangtze Cruise are recommended. Both Beijing and Xian boast cultural and historical relics, such as the Great Wall, Forbidden City and Terracotta Warriors. Guilin is well known for its natural beauty. Yangtze River cruise allows travellers to immerse themselves in the wonder of the natural surroundings. And Shanghai shows the country's modern development.

When is the best time to travel to China?

In regards to the best time to travel to China, we recommend either late March to May in spring or September to October in autumn for the best weather and scenery.

What is the group size of the tours?

The maximum number of travellers in a group is 18. These smaller groups ensure that travellers get maximum enjoyment from their trip and have a more meaningful interaction with the guide.

Is a visa required to do your tours?

A visa is needed by most visitors to China (excluding visits to Hong Kong). These are easy to obtain from the local Chinese embassy or consulate in your countries or regions. For detailed information about a visa, please consult your local Chinese embassy or consulate.

What is the average age of people on your tours?

There is generally a mix of travellers on the tour. The majority of people are middle-aged or seniors and there will be some younger travellers aswell.
Contact our Travel Experts
+1 844 311 8331
24/7 Support
Our team of experienced tour specialists have travelled to hundreds of countries around the globe and have decades of first-hand travel experience to share. Contact us now to have all of your tour-related questions answered!