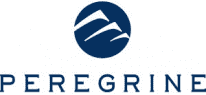 Peregrine Adventures
Headquarters in Melbourne, Australia
View all tours
Number of tours

325
Age Range

18-99
Number of reviews

194
Rating

4.3

/5
Response rate

100%
Response time

2 hours
Written on February 28th, 2020

Great trip with outstanding tour leader and driver

Peregrine Adventures commented on this review

Hi Robert, thank you so much for the review, so glad you enjoyed it :)

Written on February 24th, 2020

We both found the experience delightful. The itinerary was interesting, though maybe there were one or two too many pagodas. The bus we had in Mandalay for th…

Read more

Peregrine Adventures commented on this review

Hi Judith, Thank you for your feedback- we will make sure to pass your comments about the bus to our product team! But so glad tat you enjoyed your overall experience, we look forward to welcome you on our tours again :)

Written on February 15th, 2020

This was a wonderful tour and I am sorry I didn't go for a longer tour! You need more than 4 days to fully appreciate the Galapagos and all it has to offer! H…

Read more

Peregrine Adventures commented on this review

Hi Marilyn , thank you for your feedback- We will send this comments to our product team, so they can look into the yacht issue and reach out to the local team. It is however great to hear that despite all the noises and the slight inconveniences, you enjoyed your trip! :)

Chloe

Written on February 5th, 2020

No one showed up in San Crystobal airport when we touched down, we had to ask local people to call the 24hrs emergency number for us... The entire group of 8 p…

Read more

Peregrine Adventures commented on this review

Hi Chloe, sorry to hear your experience was not as expected. The safety and satisfaction of our travellers is our number one priority. We'd like to look into this further – can you send us a message with your full name, booking reference and to customerrelations@intrepidtravel.com

Written on January 17th, 2020

Our guide Borey was absolutely wonderful. His knowledge of the culture and history is amazing. He took very good care to make sure I was comfortable and had e…

Read more

Peregrine Adventures commented on this review

Thanks so much, Katheryn! We can't wait to hear what adventures you have next. We're so glad you enjoyed your trip Cambodia Discovery! We'll pass on your feedback.

Louis

Written on January 16th, 2020

Excellent tour and local reps excellent. Itinerary was amazing and time spent at each location very ample

Peregrine Adventures commented on this review

Thanks so much, Louis! We can't wait to hear what adventures you have next. We're so glad you enjoyed your trip Machu Picchu Experience! We'll pass on your feedback.

Written on January 13th, 2020

Some hotels were shoddy and in bad locations - particularly the Lemon Tree Hotel in Chennai which was like a 2 star hotel and very noisy. The hotel in Madurai, …

Read more

Written on December 23rd, 2019

The sights of these three countries would make any holiday there a success and there was much to enjoy. However three of the hotels we stayed in (for two night…

Read more

William

Written on December 13th, 2019

I booked this Antarctica Expedition very last minute. Every member of the crew, from the Captain down to the cleaning services were outstanding. Even the owner…

Read more

Written on November 27th, 2019

Hotels were mixed some had no hot water, beds and pillows were hard foam. no hair dryers, some were decent but you never knew what to expect. Tourrader didn't …

Read more

Peregrine Adventures commented on this review

Hi Norman, sorry to hear your experience was not as expected. The safety and satisfaction of our travellers is our number one priority. We'd like to look into this further – can you send us a message with your full name, booking reference and to customerrelations@intrepidtravel.com
Peregrine Adventures Tours
Peregrine Adventures Destinations
Peregrine Adventures Videos
Why Peregrine
Local Leaders, Always
Peregrine pride themselves on only employing locally-born leaders for their trips, allowing them to give back to local economies and create jobs. Plus, who better to show you around than someone born and raised in the area, someone with strong connections within the community, an understanding of the culture and a passion for their region? Local guides will also help you find the best places to eat, point you in the direction of hidden highlights and provide you with practical information on etiquette, tipping and speaking the language.

Responsible Travel
Responsible travel is at the core of what Peregrine does. Their integrity and principles of sustainable development means that this business culture stretches from the office to the guides on the ground. They ensure that both staff and travelers understand and adhere to responsible travel practices while abroad. These practices include respecting people, cultures and local environments, and encouraging the spread of good will throughout the trips they take. They are committed to making a positive contribution wherever they can.

Quality Accommodation
Peregrine trips include handpicked accommodation, chosen for its quality, character, amenities and central location. Each tour includes at least one stand out property places that offer a deeper level of cultural immersion or a unique perspective of a destination. It could be a heritage stay in a Rajasthan Palace, a wilderness lodge in the Sri Lankan jungle, a splash of luxury in a Moroccan Riad, or a night in stilt cottages over Myanmar's Inle Lake.

Small Group Sizes
Peregrine Group sizes are a maximum of 12 people, meaning less time checking into hotels and getting on and off transport, and more time seeing the sights. Even their Adventure Cruising and Polar tours use small ships, allowing you to truly immerse yourself in a destination and get into areas often restricted to larger groups . You'll get more personalized attention from your local guide and be able to develop meaningful connections with the others in your group. Peregrine tours are also a popular choice for those travelling solo as they're a great way to meet others with similar interests.
Peregrine Benefits
By Travelers, For Travelers
Peregrine is a company of travelers, for travelers. They are constantly out taking trips, sharing stories of travel, trying to get a greater understanding of the world and infusing that sense of adventure into all of their itineraries.

Unique Itineraries
Peregrine itineraries cover both the big drawcards to a region, as well as smaller, more local experiences. And they travel at a slower pace with more days in each destination, giving you the chance to soak up the atmosphere, relax and unwind at your own speed. It's not about ticking off 12 countries in two weeks; it's about finding the pulse of a destination and learning its story.

More Inclusions
With Peregrine, all of your major expenses are covered, such as arrival airport transfer, all transport on your tour, accommodation, tips, any specialist guides and porters, sightseeing and entrance fees. All included meals are also outlined on the itinerary. This will save you from having to reach into your wallet for local currency every couple of hours; you'll only need to budget a little extra for any additional meals, souvenirs and optional activities.
Safe Travels
A safe and responsible return to travel

As we start planning our return to running trips, the safety and wellbeing of our travellers, leaders, crew, staff and suppliers will remain our priority and our return to operations will be done in a safe and responsible way.
Safety guidelines
Out extensive COVID-19 Health & Safety Guidelines ensure your wellbeing is looked after during your travels.
Local leaders
Our leaders will be there to guide you, ensuring your safety and wellbeing is the number one priority.
On ground experts
We're with you every step of the way through our value chain - from our suppliers, to our on-ground operations and leaders.
Smaller groups
An average group size of 10 means you have the security of a group, but can avoid large groups.
Single supplements
If you'd rather have your own room, single supplements can be arranged for you, subject to availability.
Responsible travel
The leaders in ethical travel, caring for our travellers, local communities and the environment for over 40 years.
Safe Travels by World Travel & Tourism Council
Peregrine Adventures has received the World Travel and Tourism Council's Safe Travels stamp, which provides travellers with assurance that we have adopted health and hygiene global standardised protocols - so you can experience 'Safe Travels'.
Questions & Answers
What will the weather be like on the tour?

The weather can vary from destination to destination and can fluctuate throughout the year. More information is available in the specific trip notes, so please get in touch to request a copy.

Are there any long travelling days during the tour?

Peregrine tour itineraries indicate travelling time and mode of transport. Although there are some days where the travel is relatively long distances, their trips are organised to make travelling as convenient and efficient as possible.

What form of transportation is used on the tour?

Peregrine use private vehicles, and sometimes local transport where it adds to the experience (ie. the Shinkansen 'Bullet Train'). In certain areas, whether it's the old quarter of a city or a remote rural valley, the best way to explore is on foot, so they try to incorporate some walking. Peregrine also use boats, ships, camels, bicycles which can all add to the authentic nature of our trips.

Is it possible to book extra pre/post tour accommodation?

Yes, we can certainly help book pre and post tour accommodation, please get in touch for more details and prices.

How to get to the starting point of the tour?

Airport transfers are usually included in the price of Peregrine tours. Tours always start in a specified hotel and we let travellers know exactly when they need to be at that hotel.

Does Peregrine cater to travellers with special dietary needs?

Yes, just let us know when you're booking, so we can inform the local leaders. That way they can make sure you are looked after in the local restaurants. Keep in mind that in some places your diet might be slightly limited, as meat often forms an integral part of the local cuisine.

What types of food is offered on the tour?

The tour leaders are local to the regions you visit, meaning they can take you to out of the way places for the most interesting cuisine. Their local knowledge comes in handy for deciphering menus and you can get tips on local delicacies and the most interesting markets to visit.

What is the accommodation on the tour?

Travellers stay in centrally located, comfortable accommodation with private amenities. Peregrine choose smaller hotels to avoid large chains, and some itineraries even offer authentic homestays.

Is it possible to arrive early or extend the visit on a destination?

Peregrine offers trip extensions around some of the start and end cities, for example many people choose to add a Zanzibar beach extension to the end of their Mount Kilimanjaro trip! You can also choose to add pre/ post tour accommodation, so please get in touch for more details.

How much free time can travellers enjoy on the tour?

Peregrine tours are a combination of organised activities and free time. It also depends on the trip, for example, some of the trekking adventures may have less free time than other trips. The framework itinerary is in place and the details are taken care of, but on many days travellers decide what they want to see and do.

Why do Peregrine use local tour guides?

Peregrine use tour leaders who were born and raised in the region. They are highly qualified, speak excellent English and boast intimate knowledge of their homeland. Travelling with a local leader means you will enjoy a local perspective, meeting their friends along the way, eating where the locals eat and seeing sights you won't find in guidebooks.

Is it recommended to give gifts to the local people on the tour?

If travellers want to bring gifts for local people please ensure they are useful, like pens or school books and not sweets. Peregrine urge travellers to distribute gifts in an organised and responsible manner - either through the headmaster of a school or the director of a charity.

Is tipping the local guide recommended on the tour?

Your guide(s) work hard to ensure a great experience for everyone and they will definitely appreciate tips, which can be given individually or as a group.

What is the best way to take money while on tour?

Peregrine recommends a combination of cash, an ATM card and perhaps a credit card as back-up. Travellers cheques are a safe way to carry money, however in some places it can be difficult to cash them. American dollars are accepted throughout the world but make sure you have small denomination bills, and that they are not ripped or marked, as this may affect your ability to change them.

How much spending is recommended on the tour?

With Peregrine some of your meals, your transport, accommodation and entrance fees to major sites are paid in advance so you don't need to factor these into your budget.

What are the inclusions on the tour price?

The tour price includes an experienced English-speaking leader local to the region, airport arrival transfer, all transport (mostly private), all accommodation, sightseeing and entrance fees, many meals as indicated, 24 hour local emergency support, local and specialist guides where needed, quality equipment where needed (including trek packs and bikes).

What is the Peregrine travel style?

Peregrine tours are inquisitive, adventurous and it takes travellers to the must-see sites and some out of the way gems. Peregrine takes care of the transport, accommodation, transfers and entrance fees so that travellers can spend more time getting to know and enjoy the country they're travelling. If you are wanting something a bit more adventurous with a younger crowd, a Geckos tour is aimed at travellers between 18 - 39 years old, and suits the more adventurous, younger travelers.

Can travellers swim during the tour?

Some of the tour includes travel by boat, ship or canoe. Swimming is by no means compulsory during any of the tour, although there may be opportunities for those who want to take part.

How many people will be on the tour?

The maximum group size on all trips is 16, and groups usually consist of about 9 travellers.

What is the age limitation on the Peregrine tour?

Peregrine does not set an age limit on their tours however the majority of the travellers are in their 40s and 50s.

What are the types and ages of travellers joining the Peregrine tours?

Peregrine tours generally feature an international crowd with people often coming from Australia, New Zealand, the UK and North America. Most Peregrine travellers are in their 40s and 50s.

Are there other solo travellers on the tour?

Yes, there are other solo travellers joining Peregrine tours. There is no single supplement to pay since all trips are twin-share (single ladies share with ladies, males with males). Private rooms can be arranged with an extra cost.

Does Peregrine offer a typical "tourist" group tour?

Peregrine doesn't offer typical group tours, and their customers aren't typical group travellers. It's all about authentic experiences with highly experienced leaders who are local to the region. Many meals are included, you will mostly travel in private transport and travellers will stay in comfortable accommodation with private amenities.

When do I make the final payment for the Peregrine tour?

The final payment is due in full 56 days before the departure of your trip. If booking is done within 56 days of the departure date, full payment is needed at the time of booking. Last minute bookings require payment up front before confirmation. Please note that polar trips require full payment 120 days before departure.

How far in advance does the tour needs to be booked?

Book as soon as you've made the decision to travel as you never know when the tour might fill up! Peregrine can however usually take bookings right up until the departure date if there are still spaces left.

Are international flights included in the price of the tour?

No, international flights are not included in the tour price.

Is it possible to join only part of the tour?

Unfortunately it is not possible to do sections of the tours. It is possible to book a shorter trip separately, as some longer tours are made up of multiple shorter trips.

How can I find out the trip availability?

You can click the 'dates and availability' tab at the top of the page or feel free to contact us and we will be able to let you know the availability for the tour you're after.

Does Peregrine offer loyalty discounts?

Yes! TourRadar can apply the relevant Peregrine discounts as well as any past passenger discounts that may apply.

How do I book a Peregrine tour?

You can book directly through TourRadar - if you know the tour and departure date you want, then you can go to the tour page and select "Book Now", otherwise you can get in touch with us and we can help you select the perfect Peregrine Tour to suit your needs.

Does Peregine offer private group tours?

Yes, as there's a minimum of four people, then you can pick an existing itinerary and Peregrine can arrange the trip as a private tour. Peregrine can also put together a taillored and personally designed itinerary if you're after something a bit different and have a minimum of seven people.

What are the activities in the family tours?

Family tours have varied activities featuring lots of encounters with locals that range from discovering Japan's ancient Samurai history before visiting Disneyland, or visiting an Elephant Nature park in Thailand before a Mekong river cruise. Fun physical activities are also included like example kayaking, cooking, fishing and snorkelling. Any activities always finish relatively early so you're comfortably settled at your hotel by evening.

Are there long travelling days for family tours?

Peregrine minimise long travelling times for family tours, and they don't do any disruptive travelling at night. Family trips are broken up with fun activities and interesting sights.

Does Peregrine offer family tours?

Yes! Peregrine offer family tours, from checking out China's Great Wall to coming face-to-face with sea lions in the Galapagos, their family trips offer a great variety of culture, wildlife, exotic sights and are brilliant for both learning and fun. There is a minimum age for each trip. TourRadar can assist you with any information about your Peregrine family tour.

What is the recommended luggage for tours that involve trekking, cycling, etc.?

Once the tour is booked, we can recommend the luggage and how to pack for these specific types of tours. If you would like to know what to expect, please get in touch and we can let you know in advance.

Will my mobile phone work while on tour?

Your regular mobile phone will probably work in most major cities. Contact your service provider before joining the tour to check if they have a reciprocal agreement with the countries you are travelling to and make sure you get international roaming turned on - but please check what the charges for using this service will be.

Is there an internet access while on the tour?

In most cities internet is accessible unless you're on safari or in the desert, the tour leader can point you in the direction of an internet cafe or WIFI hotpsot. Connectivity can be slow, unreliable and expensive in some countries, so it can be best to use it while it is available!

Is travel insurance required to join the tour?

Yes. Travel insurance is compulsory. Domestic government medical insurance and private health schemes will not cover travellers in most overseas countries. Please contact us for more information or visit this page www.tourradar.com/travel-insurance for a free quote with our insurance partners, World Nomads.

Are visas required on the tour?

Many countries require travellers to have a visa before arrival. It's best to get visas arranged in advance because the processing time can be quite long. We advise to check with your local embassy to see which Visa wil be required, as it can vary for different nationalities visiting different countries.

What level of fitness is required on the tour?

Peregrine tours are designed for travellers who are reasonably fit. Some trips visit remote areas with limited or non-existent medical facilities so travellers must be in good health. Factors such as bumpy roads, dust, traffic, stairs, humidity, delays and unfamiliar customs and cultures also add to the physical toll. A higher level of fitness is needed for the 'moderate trek' trips, and higher still for the challenging treks and mountaineering treks.

Is it required to bring a sleeping bag?

It ultimately depends on the trip you are taking. Please contact us to double check.

Is it possible to do laundry while on tour?

Some hotels have laundry facilities, and those that don't may have laundry facilities nearby. It is recommended to bring some travel wash and a travel clothesline to cut down on packing space. It is particularly useful if you are on a multi-day activity adventure, such as trekking in remote areas.

How much luggage is recommended to bring on the tour?

Travellers should pack light but bring all the essentials. You will be required to carry your own bags, and sometimes you will need to lift it on and off public transport, so you should consider using a backpack or soft duffel bag. Suitcases are okay on some of the trips, but not always practical (particularly on the cobbled streets of Europe). Each airline has specific rules about luggage allowances, so you will also want to consider this.

Do I need to take any medical supplies on the tour?

Peregrine recommends you to carry personal medical items for managing common minor ailments such as colds, diarrhoea, blisters and sore throats etc. Travellers who take regular medication should take an appropriate supply, as in foreign countries it can sometimes be difficult to source medication. Asthma sufferers should ensure that they have an adequate supply of their routine medicine as some major cities have high levels of smog.

What vaccinations are required before joining the tour?

Vaccinations vary from each country and Peregrine strongly recommends you consult your local doctor to discuss health requirements for your trip. Please note that in some cases a certificate of vaccination is compulsory in order to obtain a visa.

What things do I need to bring on the tour?

Please get in touch with us and we can advise what other items you will need to pack and things you will need to bring on your Peregrine tour.

Where do I get more information on the Peregrine tour?

TourRadar can assist you with any information about your Peregrine tour as well as assist you in booking the tour. Please contact us if you would like further information other than what is listed on the tour page. You can also see the 'itinerary' and 'what's included tabs at the top of the page for more details.
Contact our Travel Experts
+1 844 311 3006
24/7 Support
Our team of experienced tour specialists have travelled to hundreds of countries around the globe and have decades of first-hand travel experience to share. Contact us now to have all of your tour-related questions answered!