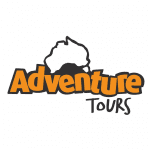 Adventure Tours Australia
Headquarters in Derrimut, Australia
View all tours
Number of tours

12
Age Range

8-80
Number of reviews

62
Rating

4.4

/5
Response rate

100%
Response time

within 1 day
Written on January 25th, 2023

Diese Tour war ein Highlight unserer Reise: spektakuläre Naturdenkmäler; kleine, total coole Reisegruppe; sehr guter, lustiger und etwas verrückter Guide "wildm…

Read more

Written on January 21st, 2023

The trip was very nice. the places we stayed in were ok, 2 of the 3 places we stayed in had small rooms which wasn't very practical. The highlight of the tour w…

Read more

Written on January 17th, 2023

All the arrangements were satisfactory.

Written on December 17th, 2022

Decided last minute to join a trip on my own to see Uluru. This was a daunting task for me as I have mad anxiety. I almost cancelled going on this trip so many …

Read more

Lillian

Written on December 9th, 2022

Excellent small group tour with activities and hikes for all ages and abilities. The best way to discover will Tasmania. Tour guide was very knowledgeable, hel…

Read more

Written on December 1st, 2022

Tour guide was excellent but schedule and accommodation was very different from what was in the itinerary.

Gilles

Written on November 27th, 2022

Nous sommes de langue française mais comprenons bien l'anglais. Nous avions énormément de difficulté à comprendre notre guide à cause de son très gros accent du…

Read more

Written on November 8th, 2022

I had a wonderful time on my trip to Exmouth and Karijini National Park from Perth. Everything was well organized, the accommodations were clean and the food wa…

Read more

Written on October 25th, 2022

What an awesome and fantastic experience the tour was! Our tour guides - Clark and Syd - were highly knowledgeable, friendly and patient, sharing their knowl…

Read more

Written on September 18th, 2022

Fabulous trip. Rick our guide, was exceptional. Do it!! No regrets
Adventure Tours Australia Tours
Adventure Tours Australia Videos
Why Adventure Tours Australia
Variety Of Tours
Adventure Tours Australia offers a variety of tour styles, including sleeping in a swag under the stars, to a soft pillow in a permanent camp. They aim to have a tour that will suit each person and budget, and cater for all levels of adventure. Pair this with their expert guides, and you will have a trip full of memories to last you a lifetime.

Different Adventure Styles
By offering 3 different adventure styles to match your preferred way to travel, it means they have a tour to match what you're looking for throughout Australia and New Zealand. Their tours are also designed from the ground up to take into account different group sizes and activity levels, so that it is enjoyable for all group members.
Adventure Tours Australia Benefits
Local, Experienced Guides
The guides with Adventure Tours Australia are the best in the business, and have to go through an extensive training process before they get to start leading groups. The skills they learn include first aid, driver training, mechanical operations, bushcraft, geology, botany, history, cooking skills, national parks and Aboriginal culture. By having these guides available to you, it means you have someone there to make sure you're having a great time, as well as ensuring that everything on the trip will run smoothly.

Inclusive Pricing
Adventure Tours Australia prices include all the extras, such as national park fees, most of the meals and the best activities around. This way, there is no surprises when you're out on the road. As well as this, there is options and time where its available to take on optional extras like helicopter rides, bungy jumping and swimming with whale sharks, so you can make the most of your trip.

Unique Experiences
By traveling with Adventure Tours Australia, you will get to experience adventures in the outback only accessible by 4WD, as well as visit famous Australian watering holes, experience Aboriginal culture, and even sleep in the great outdoors under the stars. While having a great time and seeing what Australia has to offer, you will also be educated on the local area and country, ensuring that the trip is enjoyable and educational.
Questions & Answers
Is it possible to smoke and drink on the vehicle?

No. Australian government regulations prohibit smoking and the drinking of alcohol inside tourist vehicles in Australia (smoking and drinking should be limited to stops along the route).

What is the age requirements on the tour?

All tours are open aged. With the exception of the East Coast Sydney and Cairns tours (which are 18-39 years only). There is no maximum age limit, and travelers on tour may have a wide range of ages. Children may travel on the following tours: Explorer and Safari tours: minimum age 7 years. All tours in Western Australia/Kimberley: minimum age 12 years. NT Unleashed tours are not recommended for travellers under 18 years.

What is the climate in Australia and New Zealand?

Australia is a large country with weather conditions varying considerably from one region to another. Generally, travellers can expect high temperatures in the summer (Dec-Feb), often extending into autumn, with lower temperatures at night and during winter (Jun-Aug), particularly in southern Australia where conditions can change quickly. The top half of Australia, particularly the Northern Territory, is known for its 'wet' (Oct-Mar) and 'dry' (Apr-Sept) seasons. New Zealand has a sub-tropical to temperate climate but be prepared for lower temperatures during winter (Jun-Aug) and Adventure Tours recommend you bring a good wind and/or waterproof jacket, as well as warm clothing, year-round.

What type of vehicles are used on the tour?

The vehicle types include a 21 and a 24 seater mini-bus, as well as 4WD trucks which seat between 16 and 27 passengers. Some tours may use a combination of vehicles types. Vehicle types are subject to change at any time, depending on operational requirements.

What is the accommodation on the tour?

Accommodation depends on the booked tour. A range of accommodation is offered from basic bush camping, dorm, hostel and shared backpacker facilities to farm stays, hotels, and even sailboats. Adventure Tours also have their own campsites, with great facilities, which they use whenever possible.

What is the recommended amount of water to drink while on the tour?

Doctors advise that 2-3 litres (10-12 glasses) of water per day is essential when travelling in Australia. All vehicles carry adequate water supplies. Weather conditions in summer can be very warm - hiking requires an intake of 1.5 litres of water per hour.

What types of food are offered on the tour?

Adventure Tours offers fresh food wherever possible and the meals are nutritious and varied. They cater to vegetarian or gluten intolerant diet, but for travellers that have very specific dietary needs they may need to provide their own food, and it should be discussed at the time of booking. For breakfast Adventure Tours supply cereals, toast, tea and coffee. Lunch is usually a self-serve sandwich and salads; in the evening they have a cooked dinner. Some tours, such as Safari tours, have a focus on 'bush tucker', giving the travellers the chance to experience uniquely Australian cuisine.

What level of fitness is required on the tour?

Travellers are required to be physically fit when joining the tour since the tour involves hiking through gorges, swimming in waterfalls and directly experiencing the environment. Adventure Tours reserve the right to assess the travellers ability to participate at check-in.

Is it required to participate in any activities on the tour?

For most of the tours (except Safari tours), passengers are expected to help prepare food, wash dishes and generally assist the guide as directed.

How much luggage is required for the tour?

Maximum luggage should be 15 KGS (except KAKADU tours which are MAXIMUM 10KGS) in a backpack or soft overnight bag with a small day pack for easy access to camera, sun block etc. It is recommended to plan ahead and arrange to store bulky items at pre-tour accommodation.

What things do I need to bring on the tour?

Each tour requires all the basic things to bring on any trip e.g. toiletries, towels, camera and extra money for optional snacks and activities. Due to the nature of the tours, Adventure Tours recommend bringing sturdy walking shoes (preferably ankle high), swimming gear, hat, sunscreen, water bottle, torch, insect repellent, fly net to cover your head if you are bothered by flies (outback tours particularly) and motion sickness tablets (recommended on NZ and boat tours). For tours with camping nights (Unleashed and Explorer tours), you will be required to bring a pillow and sleeping bag (sleeping bag can be purchased for AUD $30 from us prior to departure if you don't have your own). Sleeping bags/pillows are not necessary for fully accommodated tours eg those in Tasmania, between Adelaide, Melbourne, and the East Coast. Please note that on tours operated by Nullabor Traveller (tour codes PSOW3, PE6, PA9, and PAP10), sleeping bags are NOT available to hire or purchase - you must bring your own.

Where is the pick up location of the tour?

All tours have a default pick up point. In most locations that the tours depart from, there are pick ups from a range of different accommodations around the town or city centre. If you let us know in advance, your driver/ guide can usually pick you up from your chosen accommodation. For tours departing from Ayers Rock: travellers will need to provide their incoming flight details so that travellers will be advised where and when to meet the tour.

Are travellers required to bring sleeping bags?

Sleeping bags are required for Unleashed and Explorer style tours with camping nights. Travellers can bring their own sleeping bag or pre-purchase one from Adventure Explore for $30 and pick it up on the morning of the tour.

What if the travellers have special dietary requirements?

For travellers with special dietary requirements or food allergies, please let TourRadar know once you've made your booking. Adventure Tours are able to cater for vegetarian, gluten free, and lactose free diets, and for most food allergies. For selected tours, vegan diets is catered and passengers with strict dietary requirements are required to assist with cooking of their meals on these select tours.

What information does Adventure Tours need before I travel?

When booking your tour with us, please let us know of any special dietary requirements (e.g. vegetarian, allergies etc), if you will need to pre-purchase a sleeping bag for tours requiring one, or your preferred pick up location (if you do not want to be picked up from the Default pick up point).
Contact our Travel Experts
+1 844 311 8331
24/7 Support
Our team of experienced tour specialists have travelled to hundreds of countries around the globe and have decades of first-hand travel experience to share. Contact us now to have all of your tour-related questions answered!