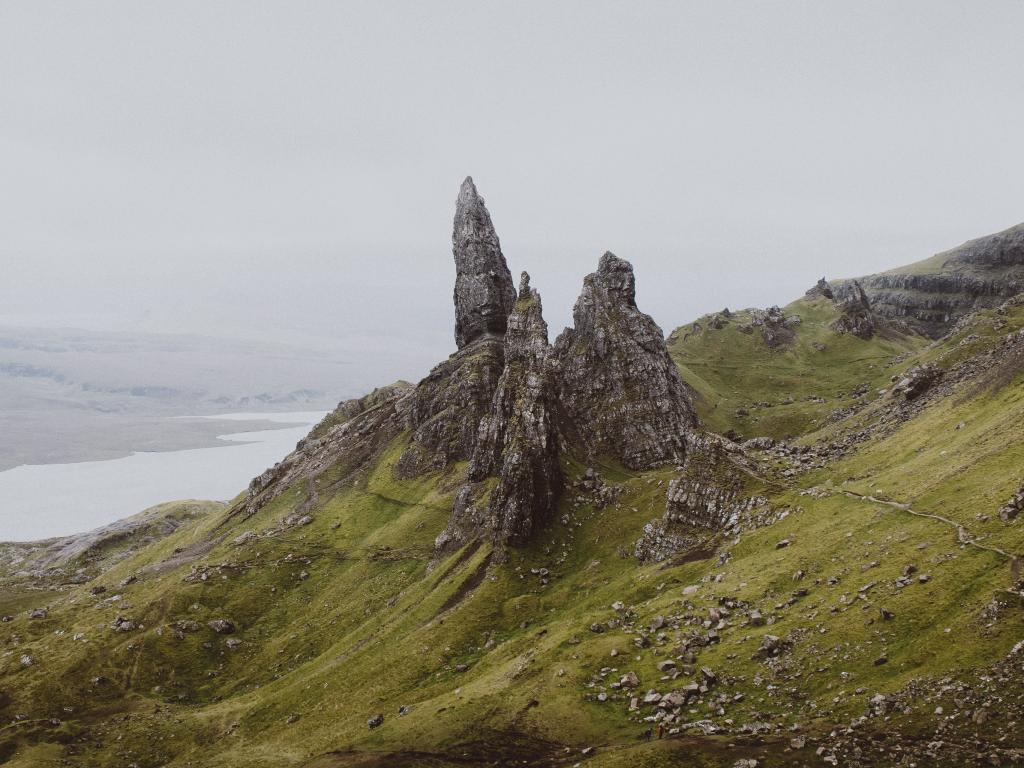 How to get to the Scottish Highlands from London, Edinburgh & other cities
Like most of the United Kingdom, getting to the Scottish Highlands and even its trailheads is a breeze. The whole country is very accessible, and different modes of transportation are on hand depending on where you're coming from, how you'd like to travel, and how much your budget is. Options vary, depending on whether you prefer to travel by rail, plane, or bus. A car or caravan rental is also another option, as is joining a tour that takes care of your transport among other things.

Travellers from big cities like New York and Sydney have many flight options to Glasgow, Edinburgh and Inverness, with NYC having both one- and two-stop flights. Those from London may opt to fly, take the train or hop on a bus.

Arriving in a city closest to the beginning of the trail is most ideal. Though, if you prefer to take a longer way, it wouldn't be much of an inconvenience. In fact, since Scotland is such a picturesque place, flying into Edinburgh or even London then taking a scenic train ride to Fort William, Inverness, or Perth isn't such a bad idea. It will simply add to your Scottish Highlands adventure.
Travelling by plane to the Scottish Highlands 
Though there are smaller airports in the Scottish Highlands, Inverness Airport, located in Dalcross just outside the city of Inverness, essentially serves the destination and is its main airport. It's an international airport offering flights to many major cities from all over the world, from Amsterdam and Dublin to New York City. A flight from NYC is about 10 hours or more, while a flight from Sydney takes about 29 hours with two stops.
Travelling by rail or coach to the Scottish Highlands 
Train services from not just Glasgow and Edinburgh, but also London, are on hand for those who prefer to travel by rail. It's a great way to get a preview of the Scottish Highlands before you hike it, even if it does take longer. A train ride from King's Cross Station, for example, can take up to 13 hours, while one from Euston Station can take up to 12 hours. 
For an even more offbeat adventure, hop on a bus. The UK is known for its extensive and reliable bus service that reaches the smallest towns and villages, and it's no different in the Highlands. Several bus companies, including Stagecoach, offer affordable, albeit slow, services to Inverness, Fort Williams and Perth. If you have some time to spare, this might just be an ideal way to meander around the Highlands and see towns and villages you might not otherwise if you took the faster route.
Hire a car in the Scottish Highlands 
To reach the Scottish Highlands by hiring a car, arranging for a private transport, or joining a guided tour from one of the major cities in the UK are all possibilities, and easily booked prior to your trip. These typically offer a level of privacy and flexibility you wouldn't normally get if you flew or took the bus. There are many options available, so be sure to hire a reputable company or brand.
Seasonality and Climbing Requirements
The Scottish Highlands routes
West Highland Way. Distance: 154 km, average duration: 6-8 days
Great Glen Way. Distance: 126 km, average duration: 5-6 days
Southern Upland Way. Distance: 341 km, average duration: 10-20 days
Great Trossachs Path. Distance: 48 km, average duration: 1-3 days
Three Lochs Way. Distance: 55 km, average duration: 3-4 days
Cowal Way. Distance: 92 km, average duration: 3-5 days 
The Great Glen Canoe Trail. Distance: 96 km, average duration: 3-5 days 
Scottish Highlands tours & reviews
A TRAVEL MAGAZINE BY TOURRADAR